Welcome to McCormick Road Baptist Church
Apr 15, 2019
Videos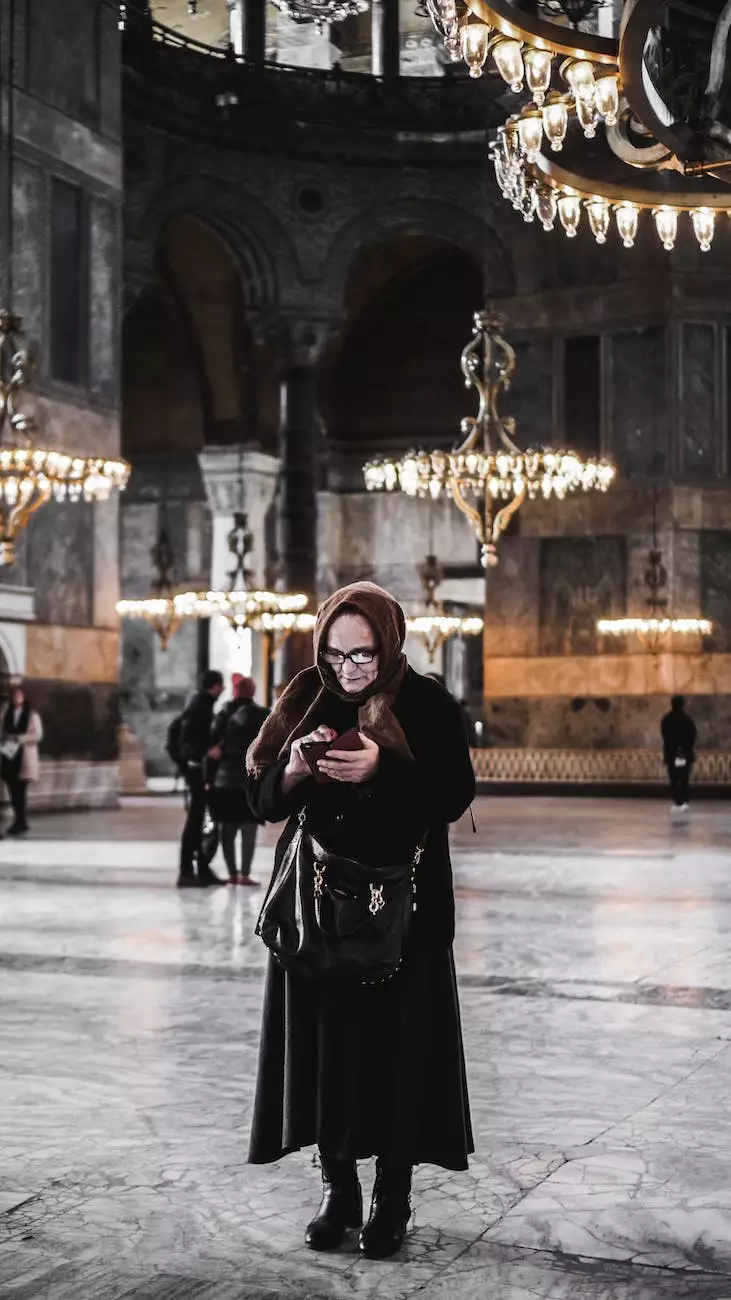 Watch Online Services and Sermons
At McCormick Road Baptist Church, we believe in the power of community and the importance of nurturing our faith. Join our online services and watch sermons that speak to your heart and enrich your spiritual journey. Through this page, you can connect with our church and engage with our teachings from the comfort of your own home.
Our Commitment to Faith and Beliefs
As a community-driven church, we are rooted in a strong foundation of faith and beliefs. We understand the significance of embracing spirituality and exploring the teachings of the Bible. Through our online resources, we aim to provide you with a comprehensive understanding of our faith, allowing you to deepen your connection with God and our congregation.
Discover the Power of Spirituality
Spirituality is a fundamental aspect of our lives, offering solace, peace, and guidance. At McCormick Road Baptist Church, we recognize the transformative power of spirituality and its ability to bring love, hope, and healing to individuals and communities. Through our online platform, we invite you to explore the profound impact of spirituality in your own life.
Online Sermons
Our online sermons are thoughtfully crafted to inspire and motivate. Led by our dedicated pastors and spiritual leaders, each sermon delves into topics such as faith, love, forgiveness, and personal growth. We aim to connect with you on a deep emotional and spiritual level, providing guidance and support wherever you are on your journey of faith.
Community Engagement
At McCormick Road Baptist Church, community is at the heart of everything we do. Our online platform allows you to engage with our church community, fostering connections and building meaningful relationships. We encourage you to participate in virtual events, join discussion groups, and contribute to our shared mission of spreading love, compassion, and understanding.
Online Resources for Spiritual Growth
Seeking spiritual growth and knowledge is a lifelong endeavor. To support your journey, we offer a wide range of online resources, designed to address different facets of faith and beliefs. Explore our library of articles, videos, and audio recordings to gain insights into biblical teachings, discover spiritual practices, and find answers to your questions.
Guidance and Support
Life is full of challenges, and we recognize the importance of offering guidance and support during difficult times. Through our online platform, you can access resources that provide comfort, encouragement, and practical advice. Whether you are navigating a personal crisis or seeking guidance in your relationships, our content strives to offer meaningful solutions rooted in faith.
Connect and Grow Together
Join our vibrant and inclusive community as we embark on a journey of spiritual growth together. Through our online platforms, you can connect with like-minded individuals, participate in virtual group studies, and engage in conversations that encourage personal transformation. We believe that through unity and shared experiences, we can inspire one another to lead purposeful and meaningful lives.
Stay Connected with McCormick Road Baptist Church
We invite you to stay connected with us through our various online channels. Follow us on social media, subscribe to our newsletters, and join our online community forums to receive the latest updates, access exclusive content, and engage in meaningful conversations. Let our digital presence become a guiding light in your spiritual journey.
Visit Us In Person
While our online services and resources provide convenience and accessibility, we also welcome you to join us in person. Visit our physical location at McCormick Road Baptist Church for an immersive and engaging experience. Participate in our worship services, connect with our diverse community, and experience the warmth and love that emanates from our congregation.
Conclusion
McCormick Road Baptist Church is dedicated to empowering individuals to explore their faith, embrace spirituality, and foster a sense of community. Our online platform serves as a gateway to connect with our church and discover the transformative power of our teachings. Whether you join us virtually or in person, we look forward to guiding you on your spiritual journey.