The Temptation of Christ
Apr 4, 2023
Blog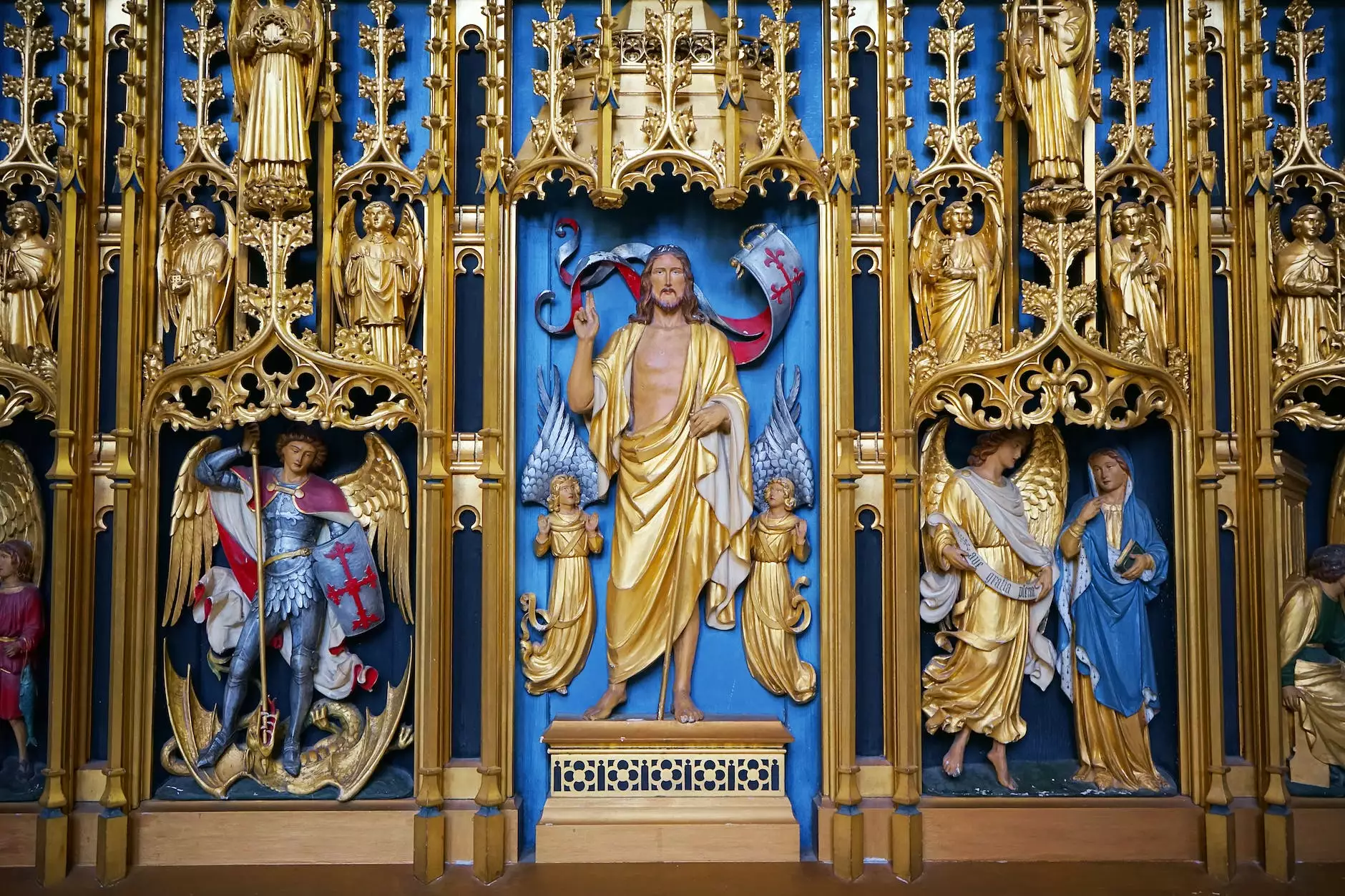 The Profound Events and Lessons
At McCormick Road Baptist Church, we invite you to dive deep into the transformative story of the temptation of Christ. This powerful biblical account holds immense significance and provides valuable insights into our faith and beliefs.
Understanding the Context
In the Gospels of Matthew, Mark, and Luke, the temptation of Christ is described as a pivotal event that occurred just after His baptism in the Jordan River. Led by the Holy Spirit, Jesus retreated into the wilderness, where He faced a series of temptations by Satan.
Overcoming Spiritual Battles
The story of the temptation of Christ holds profound meaning for believers today. It serves as a reminder that even Jesus, the Son of God, experienced temptation as part of His humanity. Through His example, we learn valuable lessons about overcoming spiritual battles.
Temptation of the Flesh
The first temptation Jesus faced in the wilderness was the temptation of the flesh. Satan offered Him bread, appealing to His physical hunger after a forty-day fast. However, Jesus resisted by emphasizing the significance of spiritual nourishment over temporary physical needs.
Temptation of Power
The second temptation presented to Jesus was the temptation of power. Satan offered Him authority over all the kingdoms of the world if He would bow down to him. Yet, Jesus firmly responded that worship should be reserved for God alone, emphasizing the importance of humility and righteousness.
Temptation of Pride
The final temptation was the temptation of pride. Satan tempted Jesus to test God's protection by throwing Himself off the pinnacle of the temple. However, Jesus firmly rejected this suggestion, demonstrating the importance of trust and obedience without seeking unnecessary signs or miracles.
Lessons and Application
The temptation of Christ provides valuable insights and guidance for believers today. Here at McCormick Road Baptist Church, we strive to apply these lessons in our daily lives, encouraging others to grow in faith and resilience.
1. Strengthening Faith
By observing Jesus' unwavering commitment to God's word and His refusal to succumb to the temptations, we are inspired to strengthen our own faith. We learn that through prayer, scripture, and reliance on the Holy Spirit, we can overcome the challenges and temptations that come our way.
2. Choosing God's Will
The temptation of Christ also teaches us the importance of choosing God's will over personal desires. Just as Jesus prioritized obedience to His Father, we are encouraged to seek God's guidance and align our choices with His perfect plan for our lives.
3. Identifying Temptations
By closely examining the temptations that Jesus faced, we gain insight into the tactics of the enemy. This awareness equips us to identify and resist the temptations that confront us, enabling us to live a life that honors God and positively impacts the community around us.
Explore the Temptation of Christ with McCormick Road Baptist Church
At McCormick Road Baptist Church, we are dedicated to exploring and understanding the significance of biblical narratives like the temptation of Christ. Join us in discovering the depth and wisdom of this story, and how it relates to our faith and beliefs.
Whether you are new to faith or a seasoned believer, our community is here to support and guide you on your spiritual journey. With a focus on community and society within the context of faith and beliefs, we strive to create an inclusive and nurturing environment for all.
Visit us at McCormick Road Baptist Church and embark on a transformative experience as we study the temptation of Christ, seeking to deepen our understanding of God's word and strengthen our commitment to living a life aligned with His will.