A Faith of Equal Standing
Feb 27, 2021
Blog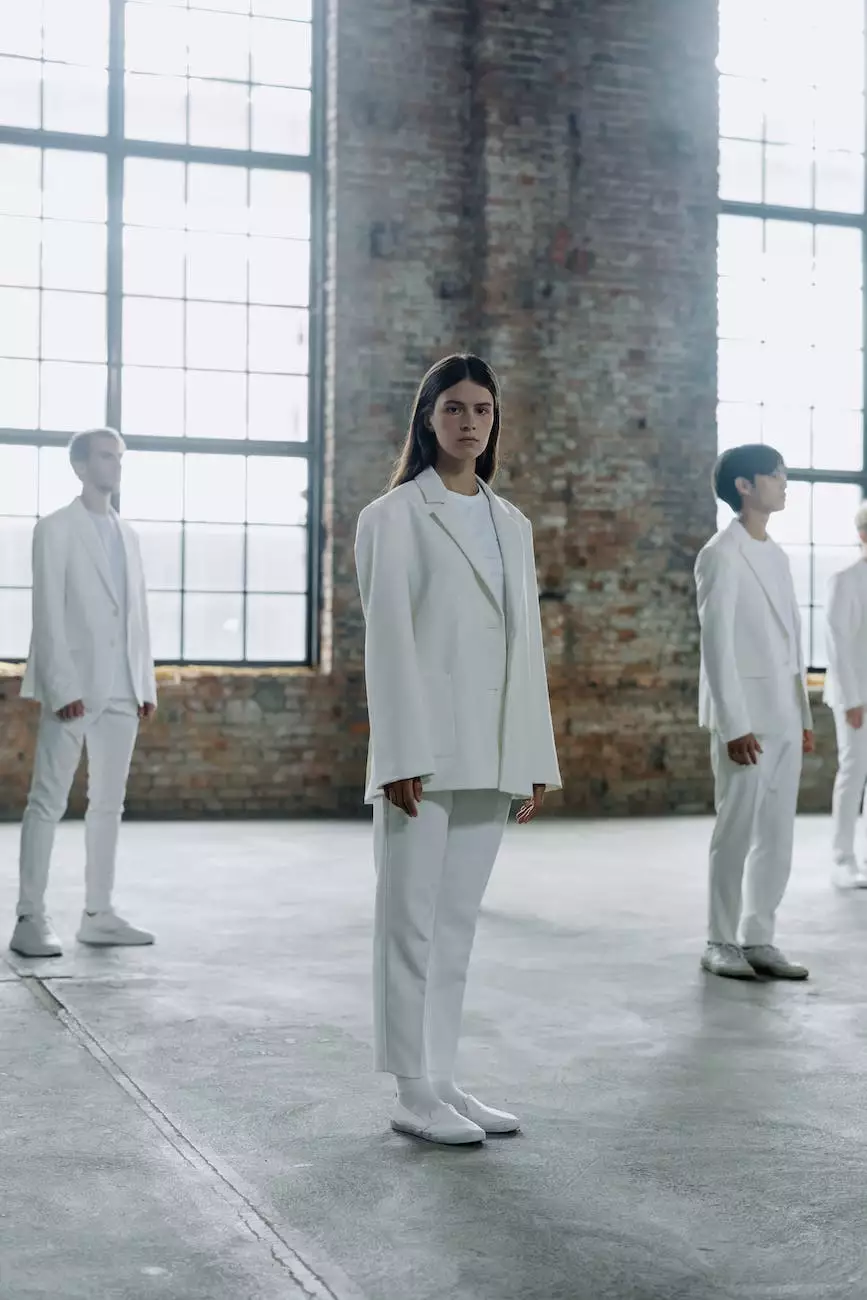 Embrace the Power of Faith at McCormick Road Baptist Church
Welcome to McCormick Road Baptist Church, a thriving community dedicated to embracing and celebrating a faith of equal standing. As a place of worship and spiritual growth, we are driven by our firm belief in the power of faith, love, and unity. Join us on this remarkable journey of discovery and let us guide you towards a deeper connection with God and your fellow seekers of truth.
The Essence of Faith
At McCormick Road Baptist Church, faith is not simply a concept; it is a way of life that shapes every aspect of our community. Faith is the cornerstone upon which we build our relationships, make decisions, and find strength in times of adversity. As we explore the significance of faith, we invite you to embark on a personal journey to discover what it means to have a faith of equal standing.
Beliefs and Values
In our pursuit of a faith of equal standing, we embrace a set of core beliefs and values that guide our actions and shape our community. These beliefs form the foundation of our teachings and practices, and reflect our commitment to love, acceptance, and inclusivity. Below are some of the key beliefs we hold dear:
Inclusive Love: We believe that God's love knows no boundaries and actively seek to embrace individuals from all walks of life, regardless of their background, ethnicity, or past experiences. Our goal is to create a safe and welcoming space for everyone to explore and grow in their faith.
Diversity: We celebrate the beauty of diversity and acknowledge that each person brings a unique perspective to our community. By embracing diversity, we broaden our understanding of God's love and strive to create an inclusive environment that embraces and respects different opinions, traditions, and cultures.
Spiritual Growth: We are committed to fostering spiritual growth and transformation among our members. Through engaging worship services, thought-provoking sermons, and meaningful small group discussions, we provide opportunities for individuals to deepen their relationship with God and discover their unique calling in the world.
Service to Others: We believe that faith should be expressed through acts of kindness and service to others. Inspired by Jesus' teachings, we actively engage in various community outreach programs, partnering with local organizations to meet the physical, emotional, and spiritual needs of those less fortunate.
Nurturing a Community of Faith
At McCormick Road Baptist Church, we understand the importance of fostering a nurturing and supportive community where individuals can forge meaningful connections and find solace, strength, and encouragement. Our communal activities and ministries provide ample opportunities to engage with fellow believers, share experiences, and deepen your faith journey. Through:
Bible Study Groups
Our Bible study groups offer a space for in-depth exploration of Scripture, enabling participants to delve into the teachings of the Bible and engage in vibrant discussions that enrich their understanding of faith. These gatherings provide a platform for fellowship, spiritual growth, and mutual encouragement as we learn from one another's unique insights.
Worship Services
Our worship services are designed to uplift and inspire, bringing together our community for a collective expression of faith and gratitude. Through heartfelt prayers, powerful sermons, and soul-stirring music, we create an atmosphere that invites individuals to encounter God and experience His presence in a profound and personal way.
Community Outreach
Our commitment to service extends beyond the walls of our church. We actively engage with our local community to address social issues and help those in need. Through partnerships with local organizations, we strive to make a positive impact, fostering compassion, justice, and equality in our society.
Join Us in Embracing a Faith of Equal Standing
McCormick Road Baptist Church warmly welcomes individuals who seek to embrace a faith of equal standing. Whether you are a lifelong believer or are exploring spirituality for the first time, our community provides a safe and nurturing environment for your journey. We invite you to join us and experience the transformative power of faith, discover your purpose, and build lasting connections with fellow believers.
Are you ready to embark on a faith journey that will transform your life? Join us at McCormick Road Baptist Church today!
Tags: McCormick Road Baptist Church, faith of equal standing, community and society, faith and beliefs, spirituality, worship, bible study, community outreach