The Case of Cornelius
Oct 7, 2017
Blog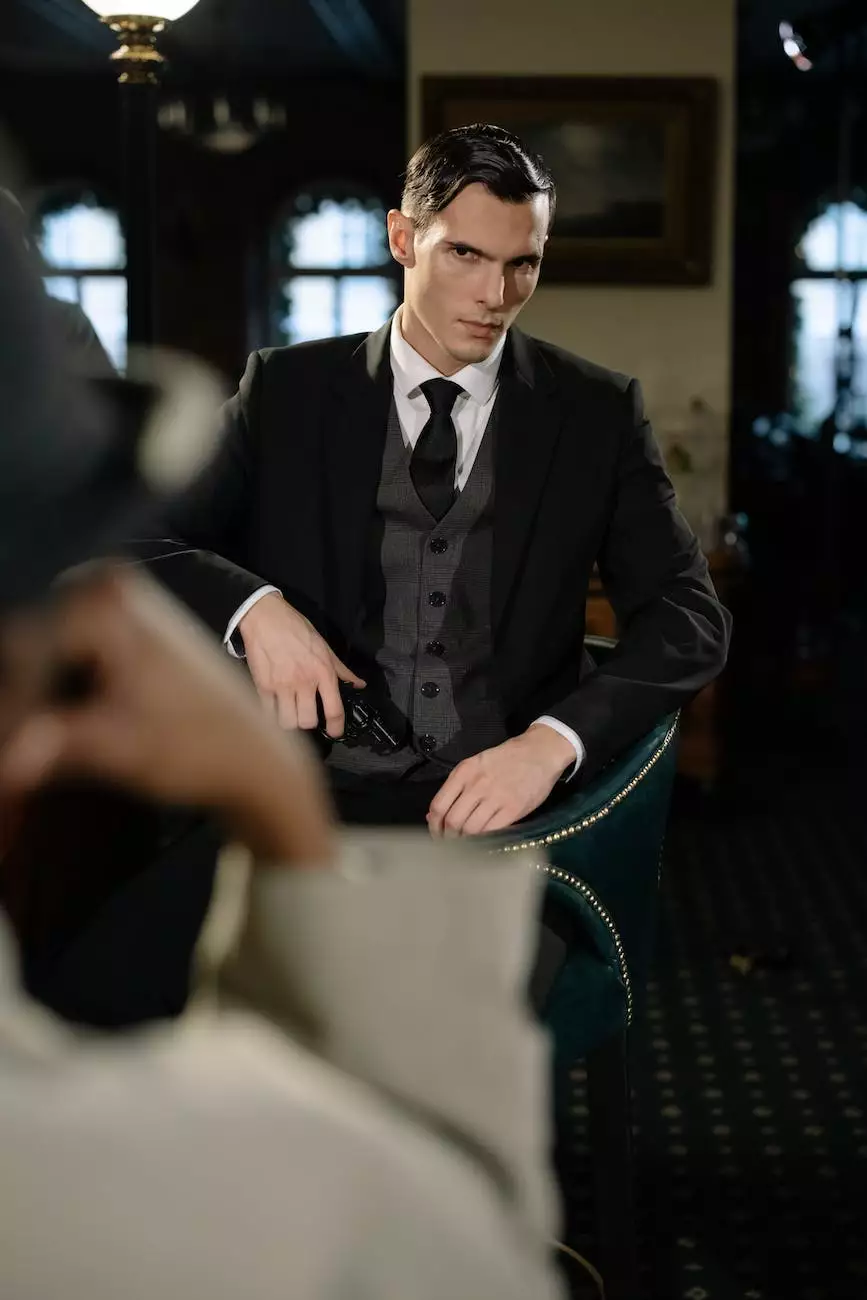 Introduction
Welcome to McCormick Road Baptist Church's captivating narrative - The Case of Cornelius. In the realm of Community and Society - Faith and Beliefs, this real-life story unfolds with gripping details, revealing how a significant epiphany transformed lives and brought communities together.
Chapter 1: The Encounter
It all began on a serene summer morning when Cornelius, a skeptical and inquisitive individual, stumbled upon an ancient manuscript while exploring the depths of his attic. Little did he know the profound impact this discovery would have on his life and the lives of those around him.
Chapter 2: Unraveling the Mystery
Cornelius, intrigued by the mysterious manuscript, sought guidance from respected scholars at McCormick Road Baptist Church. Together, they embarked on an exhilarating journey through historical texts and archaeological findings, piecing together fragments of the past to uncover the truth.
A. The Ancient Prophecy
Within the manuscript, the team unearthed an ancient prophecy, cryptically foretelling a transformative event that would bridge communities and challenge conventional beliefs. This prophecy became the crux of their investigation, leading them to unparalleled revelations.
B. Timelines and Connections
Through meticulous research and critical analysis, the team established essential timelines and unearthed surprising connections between world events, religious communities, and influential figures. Each revelation brought them one step closer to understanding the magnitude of Cornelius' discovery.
Chapter 3: Uniting Communities
The Case of Cornelius not only captivated the scholars but also resonated with the local community. McCormick Road Baptist Church, known for its inclusivity and commitment to fostering compassion, organized a series of events to share the mesmerizing details and unite people from various faiths.
A. Interfaith Dialogues
The church played a pivotal role in initiating interfaith dialogues, inviting representatives from diverse religious backgrounds to discuss the findings of The Case of Cornelius. These engrossing conversations fostered mutual understanding, respect, and solidarity among attendees.
B. Community Workshops
Empowering individuals with knowledge, the church conducted community workshops to provide in-depth insights into the cultural and historical context of Cornelius' discovery. Attendees gained a profound appreciation for the shared heritage and the power of faith in transforming lives.
Chapter 4: Strengthening Faith
The impact of The Case of Cornelius extended well beyond its historical significance. It became an emblematic source of inspiration, strengthening the faith of congregants at McCormick Road Baptist Church and kindling a renewed sense of spirituality in their daily lives.
A. Sermons and Reflections
Reverend Johnson masterfully incorporated the themes and lessons from The Case of Cornelius into his sermons, enlightening the congregation with compelling insights and encouraging personal introspection. The thought-provoking reflections left a lasting impact, guiding individuals on their spiritual journeys.
B. Communal Bonding
As the congregation deepened its understanding of The Case of Cornelius, a profound sense of communal bonding emerged. Members of McCormick Road Baptist Church supported one another, engaging in open discussions and nurturing an environment of love, acceptance, and unity.
Conclusion
The Case of Cornelius remains a remarkable testament to the transformative power of faith, the strength of community, and the innate human curiosity that drives us to seek truth and meaning. McCormick Road Baptist Church continues to celebrate this profound epiphany, inspiring others to embark on their own journeys of discovery and connection.