Racial Justice
Nov 20, 2021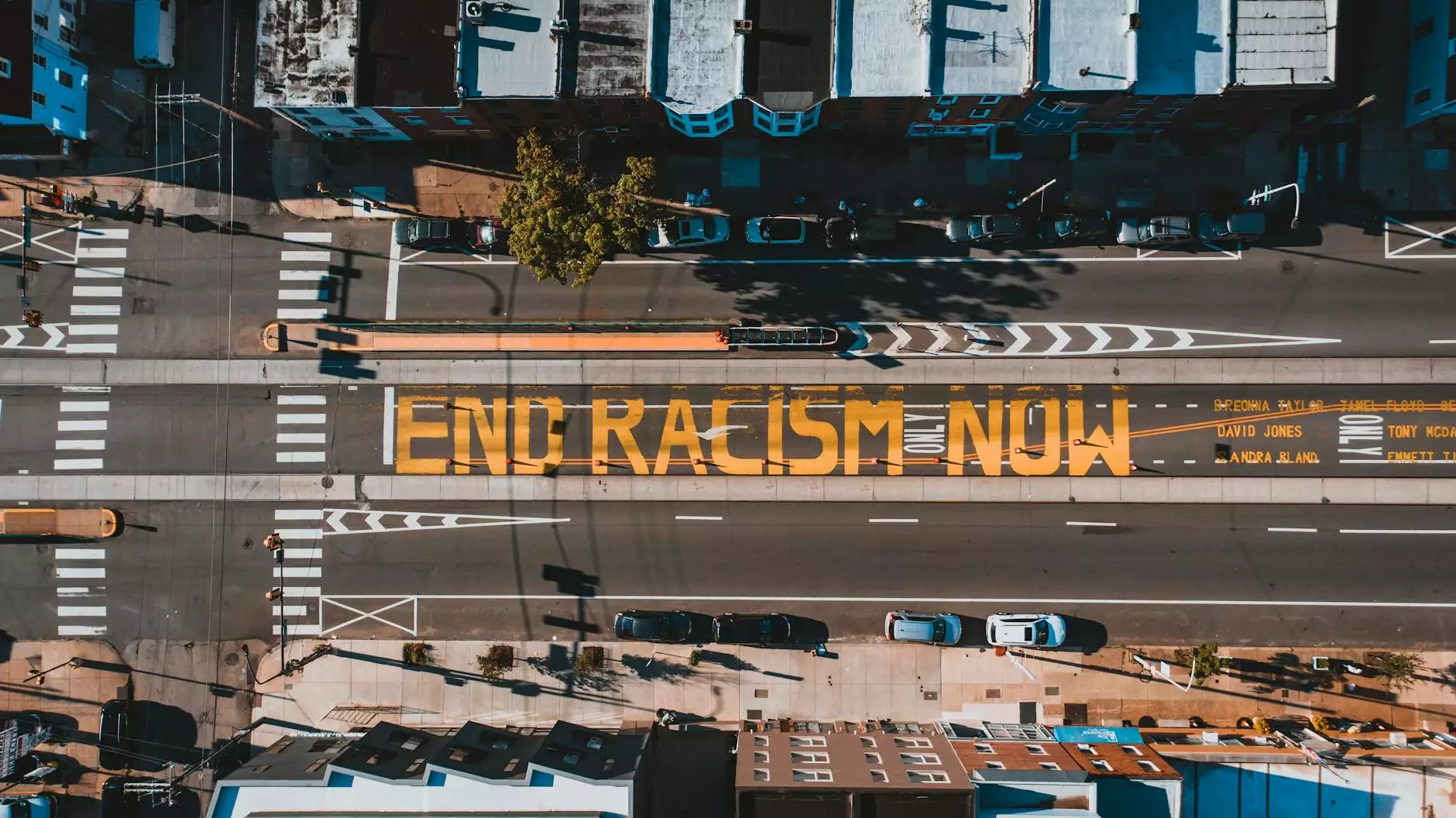 Creating a More Just Society
At McCormick Road Baptist Church, we firmly believe in the power of racial justice. Our community is committed to promoting equality, social justice, and fostering love and understanding among all individuals. Through our various initiatives, events, and resources, we strive to make a positive impact on society and create a world where everyone is treated with dignity and respect.
Our Commitment to Racial Equality
As a part of the Community and Society - Faith and Beliefs category, our mission is deeply rooted in embracing diversity and combatting systemic inequality. We recognize the importance of addressing racial injustices that persist in our society and actively work towards dismantling racism in all its forms.
We believe that racial justice requires ongoing education and actively listening to the experiences of marginalized communities. Our church is committed to providing a safe space for open dialogue and fostering understanding through honest conversations. By acknowledging the historical and current impact of racism, we aim to empower our members to be agents of change.
Initiatives for Racial Justice
1. Educational Programs
Education is a powerful tool in the fight against racism. We offer a range of educational programs to engage our community and raise awareness about racial justice issues. From workshops and seminars to panel discussions and guest lectures, our programs aim to deepen our understanding and knowledge of racial inequalities and their implications.
2. Advocacy and Activism
In partnership with local organizations and activists, we actively engage in advocacy and activism for racial justice. We organize peaceful protests, marches, and rallies to amplify marginalized voices and demand systemic change. By advocating for equitable policies and supporting grassroots movements, we strive to create a more just society for all.
3. Community Outreach
We believe in the power of community engagement to promote racial justice. Through collaborative partnerships, we organize events, volunteer programs, and initiatives that directly address racial inequalities within our local community. By actively participating in community outreach, we aim to create lasting change and encourage others to take action.
Events and Resources
McCormick Road Baptist Church regularly hosts events centered around racial justice. These events include workshops, guest speakers, film screenings, and interactive discussions. Our events provide a platform for engaging conversations, learning, and fostering an inclusive environment for all.
In addition to our events, we offer a variety of resources to support individuals on their journey towards racial justice. Our resource library includes recommended books, documentaries, podcasts, and articles to further educate ourselves and deepen our understanding of racial issues.
Join Us in Making a Difference
At McCormick Road Baptist Church, we encourage everyone to join us in the pursuit of racial justice. Regardless of your background or beliefs, we firmly believe that change is possible when we come together as a united community. By actively participating in our initiatives, attending events, and engaging in honest conversations, you can play a vital role in creating a society that values and respects all individuals.
Together, let's work towards a future where racial justice is not just a goal but a reality. Join us at McCormick Road Baptist Church as we strive for a more equitable and inclusive society.