Our Prayer Team - Orlando
Apr 9, 2018
Team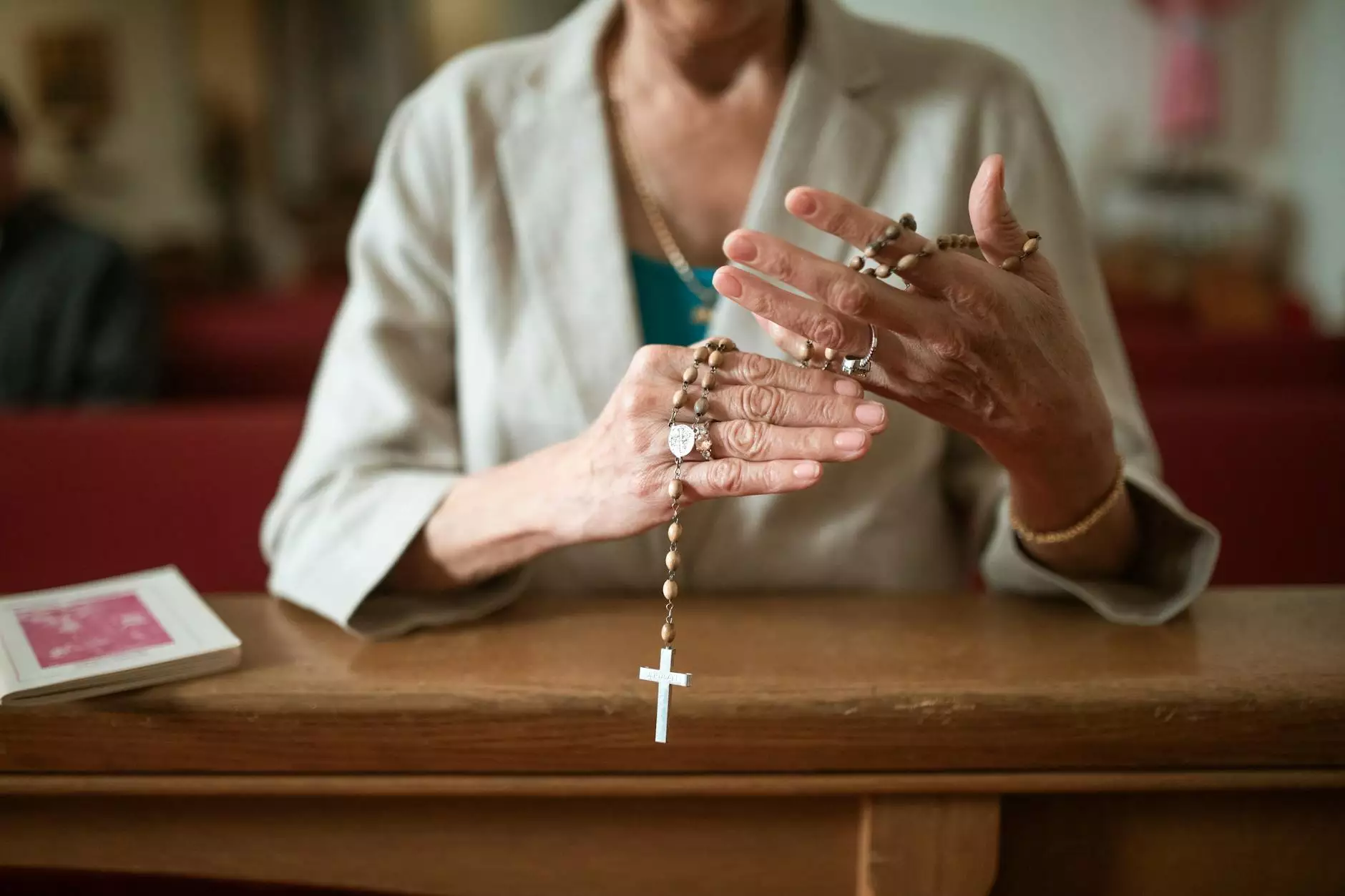 Welcome to McCormick Road Baptist Church's Prayer Team page. As a leading faith-based organization in Orlando, we believe in the power of prayer and the impact it can have on our lives. Our Prayer Team plays a vital role in our community, providing spiritual support and interceding for the needs of our members and the wider community.
Why Join Our Prayer Team?
Joining our Prayer Team offers a unique opportunity to be part of a community dedicated to uplifting others through prayer. As a member, you will have the privilege of joining forces with like-minded individuals who share a passion for intercession. Here are just a few reasons to consider joining our team:
Unity in Prayer: Our Prayer Team fosters an environment of unity, where individuals come together to pray for the needs and concerns of our church and community.
Support Network: Joining the Prayer Team means becoming part of a supportive and caring network. Through regular meetings and events, you will develop lasting friendships while providing valuable spiritual support.
Growth in Faith: Engaging in collective prayer enhances your own faith journey. Through prayer, you deepen your relationship with God and experience His guidance and presence in your life.
Impactful Service: The Prayer Team serves as a catalyst for positive change within our church and community. Your prayers will have a direct impact on the lives of those in need.
What Does Our Prayer Team Do?
Our Prayer Team is committed to interceding for the needs of our church members, the local community, and beyond. They gather together to pray for various intentions, including but not limited to:
Individual Prayer Requests: Members submit prayer requests, sharing their personal struggles and seeking divine intervention and guidance.
Church Unity and Growth: The team prays for the unity, growth, and spiritual well-being of McCormick Road Baptist Church, its leaders, ministries, and outreach efforts.
Community Outreach: Our prayer warriors intercede for the community, praying for healing, restoration, and positive change.
Global Concerns: The team extends their prayers to global issues, standing in the gap for world peace, humanitarian crises, and other pressing concerns.
How Can You Get Involved?
Getting involved with our Prayer Team is simple. Here are a few ways you can join and make a difference:
Attend Prayer Meetings: Join our regular prayer meetings held on [insert day/time]. This is an opportunity to connect with other prayer warriors and share your burdens while lifting others up in prayer.
Submit Prayer Requests: Whether you are a member of our church or a member of the wider community, we encourage you to submit your prayer requests. Our team will diligently intercede on your behalf.
Participate in Prayer Events: Throughout the year, we organize special prayer events that bring our community together. Join these events and experience the powerful impact of collective prayer.
Spread the Word: Help us expand the reach of our Prayer Team by inviting others to join. Share the transformative power of prayer and encourage others to become part of this valuable ministry.
Becoming a member of our Prayer Team opens doors to a deeper spiritual connection, an expanded community, and the opportunity to make a positive difference in the lives of others. Join us on this incredible journey of faith and prayer.
For more information about joining our Prayer Team, please contact us at [insert contact details]. We look forward to welcoming you into our loving community of prayer warriors.