Our Program - Westside Baptist Preschool
Aug 10, 2019
Preschool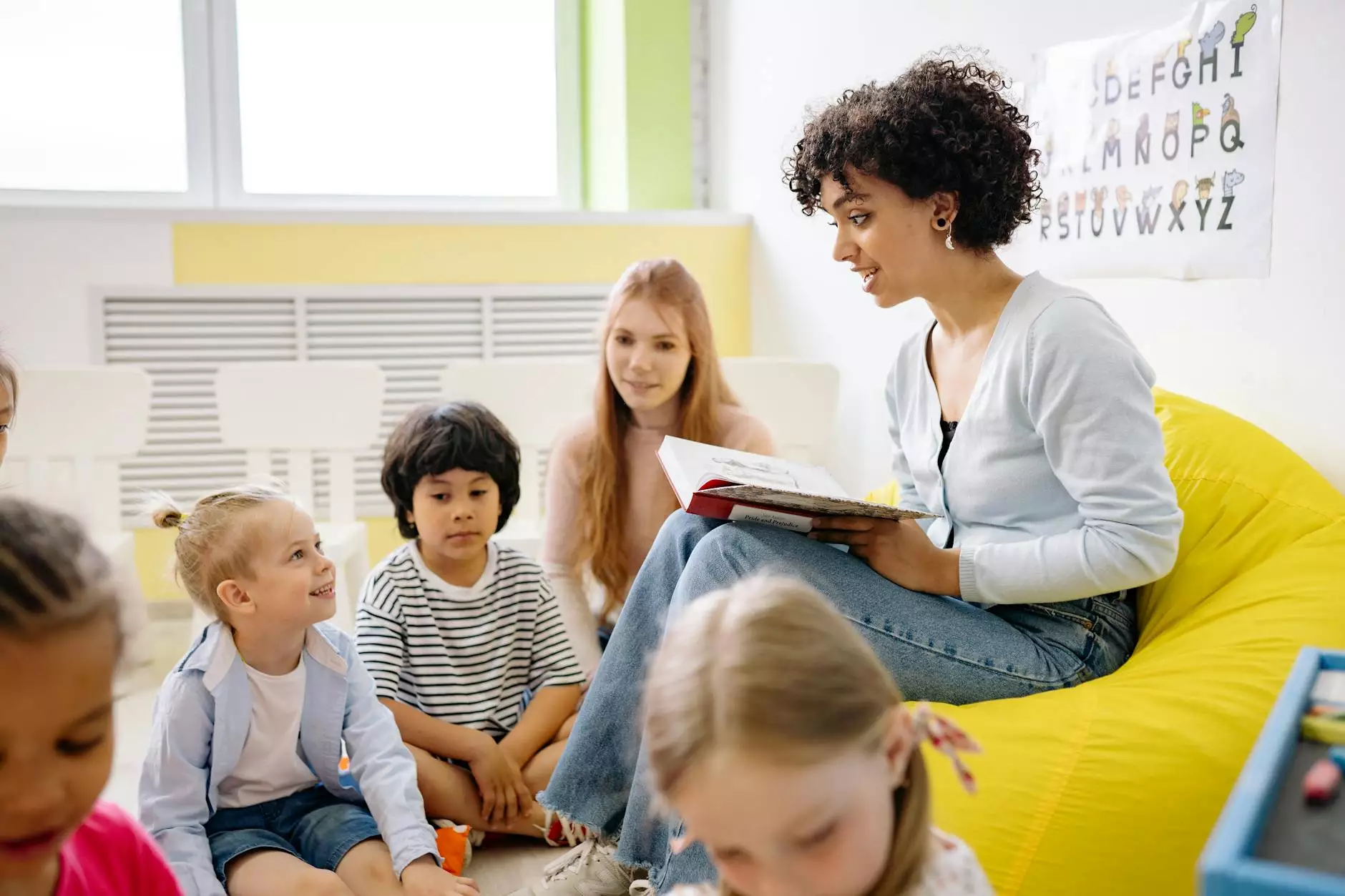 Welcome to the comprehensive program offered by Westside Baptist Preschool, a ministry of McCormick Road Baptist Church. As part of our commitment to enhancing the lives of our community's children, we provide a faith-based educational environment that promotes holistic development. Our team of dedicated educators and experienced staff prioritize the well-being and growth of each child. Let us take you through a detailed overview of our exceptional program.
Curriculum: Building Strong Foundations
At Westside Baptist Preschool, we believe in laying a strong foundation for a child's future success. Our curriculum encompasses a wide range of subjects and activities designed to foster holistic growth. We integrate faith-based teachings into all aspects of learning, nurturing children's spiritual development while strengthening their cognitive, physical, social, and emotional abilities.
Faith-Based Education
As a ministry of McCormick Road Baptist Church, our program is rooted in Christian values and teachings. Our experienced staff incorporates biblical principles into daily lessons, emphasizing love, compassion, and respect. By integrating faith into education, we aim to cultivate a deep sense of purpose and character in each child.
Learning Through Play
We believe that children learn best when they are actively engaged and having fun. Our play-based approach to learning ensures that children feel motivated, confident, and excited about their educational journey. Through hands-on activities, imaginative play, and interactive exercises, we foster creativity, critical thinking, problem-solving skills, and a lifelong love of learning.
Individualized Instruction
Recognizing that every child is unique, we tailor our instruction to meet the specific needs and learning styles of each student. Our low student-to-teacher ratio allows for personalized attention, ensuring that each child receives the support and guidance they require. By fostering a nurturing and inclusive environment, we empower children to reach their full potential.
Experienced Staff: Nurturing Hearts and Minds
Our dedicated team of educators at Westside Baptist Preschool brings years of experience and expertise in early childhood education. We carefully select passionate individuals who are committed to nurturing the holistic development of children. Our staff undergoes regular training to stay updated on the latest teaching methodologies and best practices.
Certified Educators
All our teachers are certified and hold relevant qualifications in early childhood education. They possess the knowledge and skills necessary to create a safe and stimulating learning environment. By incorporating best practices and age-appropriate teaching strategies, our educators ensure that every child receives the highest quality of education.
Passionate Professionals
We pride ourselves on having educators who are not only highly qualified but also deeply passionate about their work. Our staff genuinely cares about the well-being and success of each child. They foster positive and nurturing relationships, building trust and creating an atmosphere where children feel valued and supported.
Collaborative Approach
We believe in the importance of partnership between parents, educators, and the community. We actively encourage open communication and collaboration, ensuring that parents are involved in their child's early educational journey. By working together, we create a strong support system for each child, promoting their overall development.
Engaging Activities: Cultivating Curiosity and Creativity
A key aspect of our program is the wide variety of engaging activities designed to spark curiosity, stimulate imagination, and foster creativity. We provide an inclusive and diverse range of experiences that cater to different interests and learning styles.
Artistic Expression
Through various forms of art, such as painting, drawing, and sculpting, children are encouraged to express their creativity and imagination. Art activities not only enhance fine motor skills but also promote self-expression and self-esteem.
Music and Movement
Music and movement play a vital role in our program. We introduce children to different genres of music, teach rhythm and basic musical concepts, and encourage active participation through singing, dancing, and playing instruments. These activities enhance coordination, self-confidence, and spatial awareness.
Outdoor Exploration
We understand the importance of outdoor play and exploration in a child's development. Our preschool features safe and engaging outdoor spaces where children can develop their motor skills, learn about nature, engage in physical activities, and enjoy fresh air and sunshine.
STEAM Activities
We incorporate Science, Technology, Engineering, Arts, and Mathematics (STEAM) activities into our curriculum to foster critical thinking, problem-solving, and innovation. Through hands-on experiments, building projects, and collaborative problem-solving, children develop skills necessary for future success.
A Nurturing Environment: Caring for Mind, Body, and Spirit
At Westside Baptist Preschool, we prioritize the holistic well-being of each child. We strive to create a nurturing environment where children feel safe, loved, and supported in their emotional, social, physical, and spiritual growth.
Social and Emotional Development
We promote social and emotional development by providing opportunities for children to build relationships, cooperate, and develop empathy. Through group activities, discussions, and guided interactions, we help children develop important social skills such as conflict resolution, teamwork, and effective communication.
Physical Fitness and Healthy Habits
We recognize the importance of physical fitness and encourage a healthy, active lifestyle. Our program includes age-appropriate physical activities that develop gross motor skills and coordination. We also educate children about healthy habits, nutrition, and the importance of self-care.
Spiritual Growth
As a faith-based preschool, we place emphasis on nurturing each child's spiritual growth. Through prayer, Bible stories, and age-appropriate discussions, we introduce children to Christian values, beliefs, and teachings. We foster an environment where children can explore their faith and develop a personal relationship with God.
At Westside Baptist Preschool, we are dedicated to providing a well-rounded program that fosters academic, emotional, social, physical, and spiritual development. We believe in the potential of every child and strive to create an inclusive and nurturing environment where they can thrive. Join us on this exciting educational journey, and give your child the foundation they need for lifelong success.