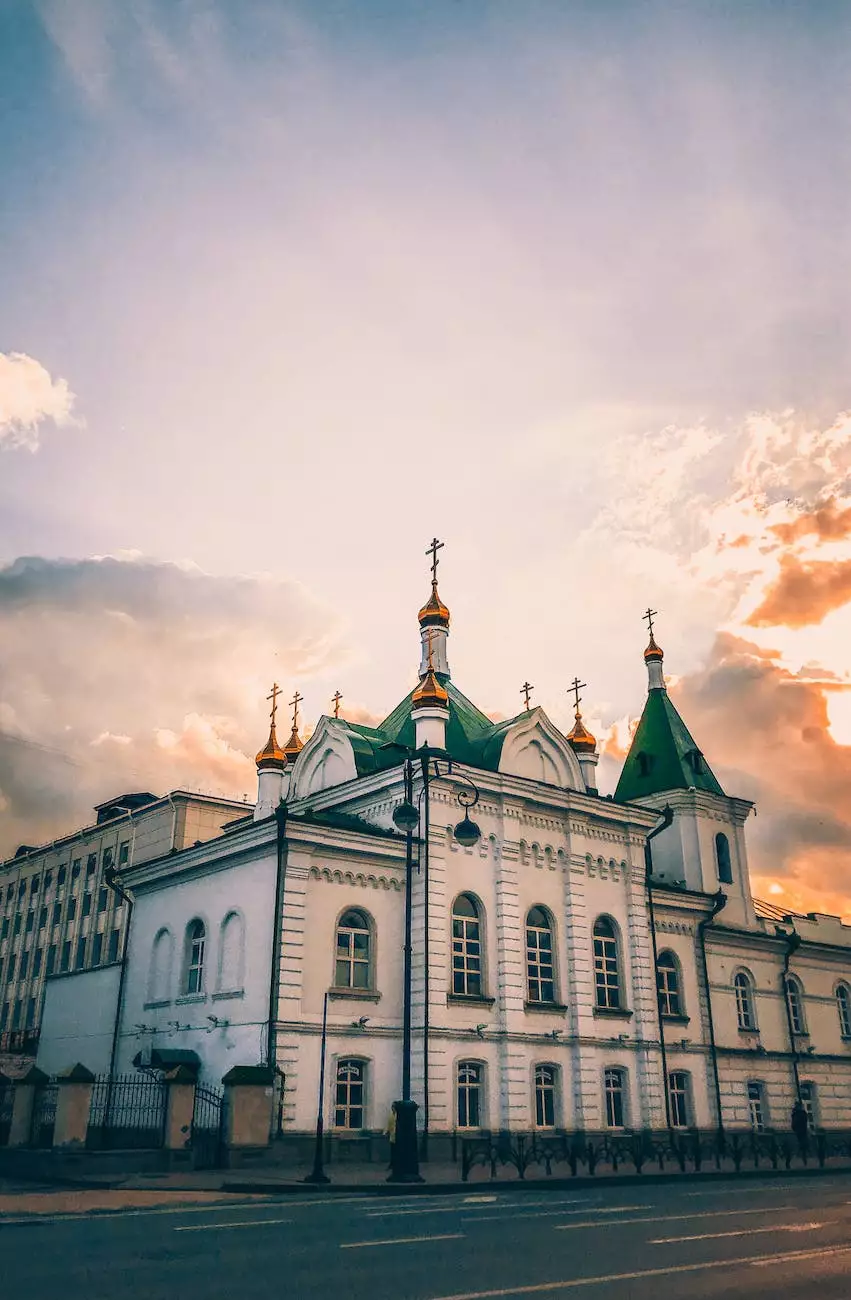 Supporting and Nurturing Parents in Our Faith-Based Community
Welcome to Parent Information, a dedicated page at McCormick Road Baptist Church where we provide valuable resources, programs, and support for parents navigating the beautiful journey of parenthood with a strong foundation of faith.
Our Commitment to Parents
At McCormick Road Baptist Church, we believe that parents play a crucial role in shaping the lives of their children. We recognize the importance of providing a supportive and nurturing environment, equipping parents with the tools and knowledge they need to raise their children with strong values and a deep connection to their faith.
Comprehensive Resources
As a parent, you are constantly faced with new challenges and questions. Our comprehensive resources are designed to assist and guide you in different aspects of parenting. From pregnancy to adolescence, we offer articles, guides, and tips for each stage of your child's development. Our goal is to empower you with accurate information and practical advice, making your parenting journey a little easier.
Parenting Programs
We understand the importance of building a supportive community where parents can connect, learn, and grow together. In addition to our resources, we offer a variety of parenting programs tailored to different age groups and topics. Whether you're seeking advice on discipline, fostering healthy relationships, or navigating the challenges of modern parenting, our programs provide a platform for open dialogue and shared experiences.
Family-Focused Events
At McCormick Road Baptist Church, we believe in the power of family and community. Throughout the year, we organize family-focused events that provide opportunities for both parents and children to come together, have fun, and strengthen their bond. From picnics and festivals to workshops and retreats, these events foster a sense of belonging and create lasting memories for families in our faith-based community.
Support and Guidance
We understand that parenting can sometimes feel overwhelming, and we're here to offer support and guidance every step of the way. Our dedicated team of counselors and mentors are available to listen, provide guidance, and offer a helping hand when needed. Whether you're facing a specific challenge or simply seeking advice, we are committed to being there for you as you navigate the joys and struggles of parenthood.
A Faith-Centered Approach
At McCormick Road Baptist Church, we believe that faith is an essential component of parenting. We encourage parents to cultivate a strong spiritual foundation for themselves and their children. Our faith-centered approach is reflected in all our resources, programs, and events. We strive to integrate biblical principles and teachings into every aspect of our support for parents, ensuring that faith remains a central element in the lives of our families.
Connect with Us
We would love to connect with you and journey alongside you as you navigate the joys and challenges of parenthood. Visit our Parent Information page regularly for updated resources, upcoming events, and program schedules. Join our faith-based community and become part of a welcoming network of parents who are committed to raising their children with love, faith, and compassion.
We invite you to explore our website, learn more about our community, and discover how McCormick Road Baptist Church can support you on your parenting journey. Together, let's create a nurturing and faith-filled environment to help our children thrive.
© 2022 McCormick Road Baptist Church. All rights reserved.