PRAYER & FASTING - Westside Baptist Church
Aug 5, 2023
Spirituality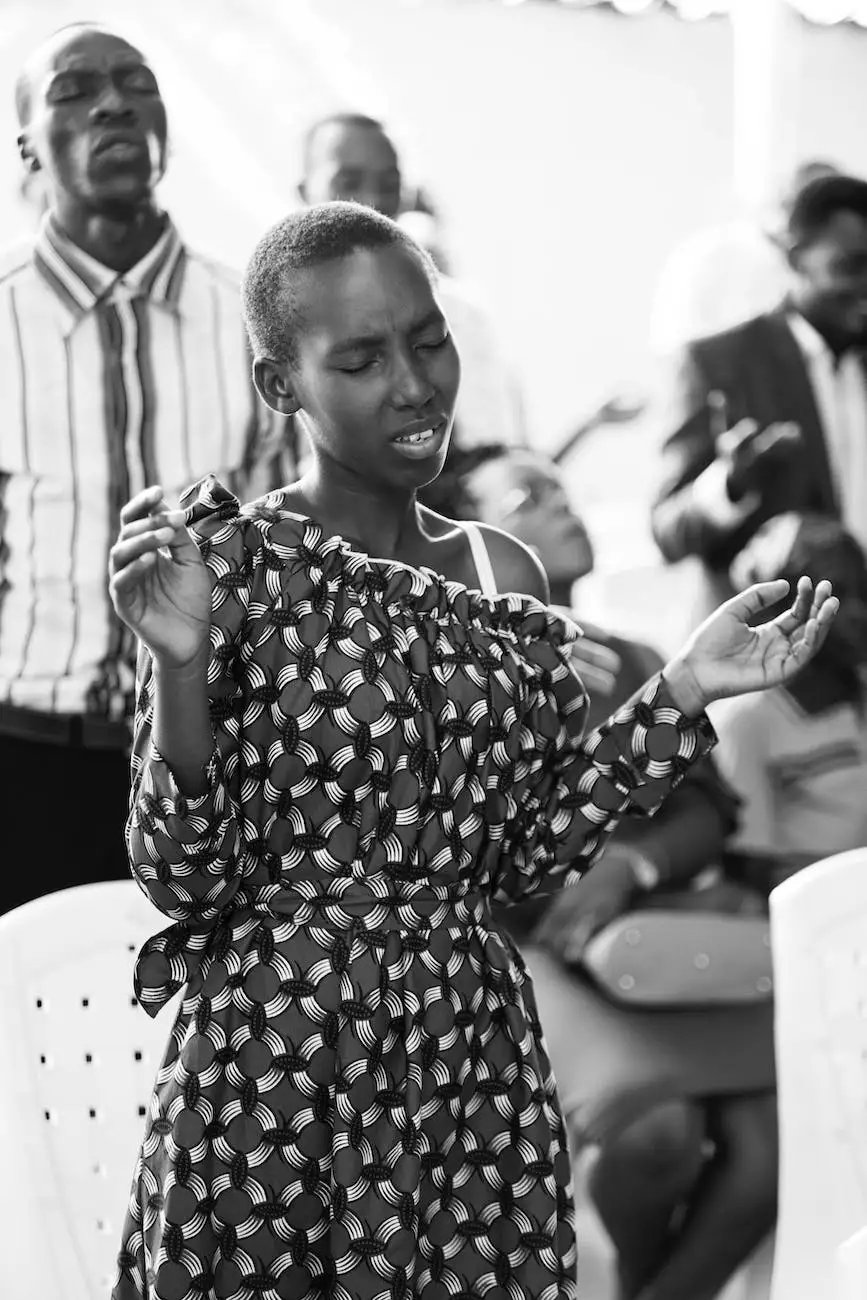 Introduction to Prayer & Fasting
Welcome to Westside Baptist Church, where faith and beliefs come alive! We understand the significance of prayer and fasting in the lives of our community members. Join us as we embark on a transformative journey of spiritual growth through prayer and fasting.
The Power of Prayer
Prayer has been a vital practice in various faiths throughout history. At Westside Baptist Church, we believe that prayer is a direct channel of communication with God. Through prayer, we can seek guidance, find comfort, and experience the presence of the divine. It is a way to strengthen our faith and align our hearts with God's will.
Our dedicated team of pastors and prayer warriors are here to provide support and guidance on your prayer journey. We believe that as a community, we can uplift one another through prayer, celebrating the joys and supporting each other through challenging times.
The Significance of Fasting
Fasting is a spiritual discipline that involves abstaining from food or certain pleasures for a specific period of time. It is not merely about physical deprivation but rather a focused commitment to seeking God's presence and grace. Fasting helps us center our hearts and minds on God, allowing us to experience a deeper level of spiritual intimacy.
By denying ourselves the physical satisfaction of food, we create space to reflect, pray, and draw closer to God. Fasting can be a powerful catalyst for spiritual growth, humility, and self-discipline. It enables us to break free from worldly distractions and prioritize our relationship with God.
Join Our Prayer & Fasting Events
McCormick Road Baptist Church provides regular opportunities for our community members to engage in dedicated times of prayer and fasting. These events are designed to create a supportive environment where individuals can come together, share their prayer requests, and seek God's transformative power.
Our Prayer & Fasting events are open to individuals of all ages and backgrounds. We offer various formats, including group fasting, community prayer gatherings, and guided prayer sessions. Our knowledgeable pastors and spiritual leaders will guide you through the process, offering valuable insights and support.
Benefits of Prayer & Fasting
Participating in our Prayer & Fasting events can have profound effects on your faith journey. Some benefits include:
Spiritual Renewal: Prayer and fasting can reignite your spiritual life, bringing a renewed sense of purpose and passion.
Clarity and Discernment: Through intentional prayer and fasting, you may gain clarity in decision-making and a deeper understanding of God's direction for your life.
Breakthrough and Healing: Many individuals have experienced breakthroughs and healing in various areas of their lives through focused prayer and fasting.
Deeper Relationship with God: By prioritizing prayer and fasting, you can cultivate a stronger connection with God, developing a more intimate and authentic relationship.
Community and Support: Joining our Prayer & Fasting events provides an opportunity to connect with like-minded individuals, fostering a sense of community and support.
Experience the Power of Prayer & Fasting
If you're ready to deepen your faith, we invite you to join us at Westside Baptist Church for our impactful Prayer & Fasting events. Discover the transformative power of prayer and fasting in strengthening your relationship with God and experiencing spiritual breakthroughs. Connect with our church community, lift your prayers, and witness the incredible ways God works in and through us.
For more information on upcoming events and how to get involved, visit our website or contact us directly. We look forward to embarking on this journey of prayer and fasting together!