Welcome to Gymnastics at Westside Baptist Preschool
Apr 25, 2023
Preschool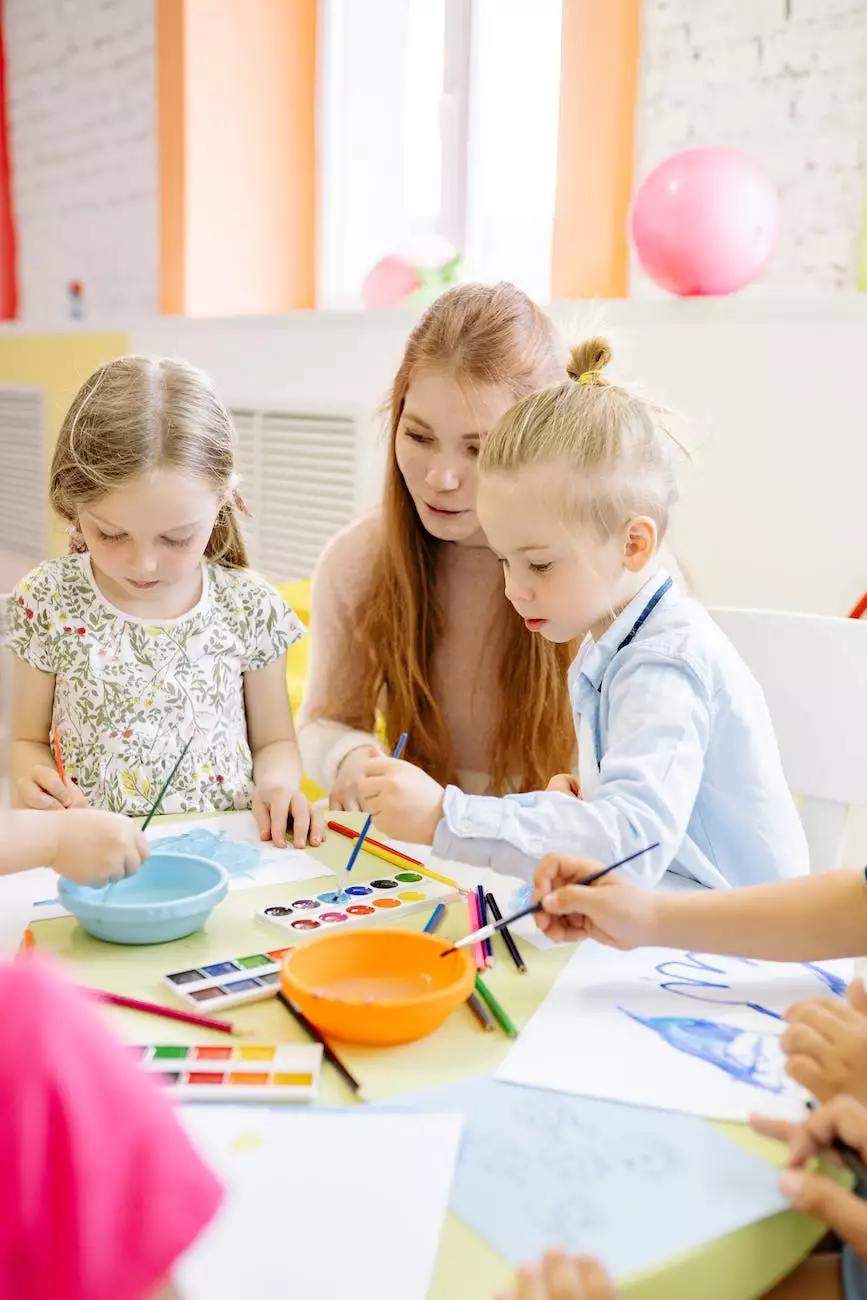 The Benefits of Gymnastics
Gymnastics is a fantastic activity that offers numerous benefits for children. At Westside Baptist Preschool, we believe in the importance of fostering physical development and promoting a healthy lifestyle from a young age. Our gymnastics program is designed to provide a well-rounded experience that enhances agility, coordination, strength, and flexibility.
Building Strong Foundations
Through our gymnastics classes, children have the opportunity to develop a strong foundation of fundamental movement skills. These skills serve as building blocks for various sports and physical activities, improving overall athleticism. From balance and coordination to body control and spatial awareness, gymnastics helps children acquire skills that will benefit them across multiple disciplines.
Cultivating Confidence and Self-Esteem
Participating in gymnastics at Westside Baptist Preschool can have a profound impact on a child's self-confidence and self-esteem. As they master new skills, overcome challenges, and push themselves beyond their comfort zones, they develop a sense of accomplishment and belief in their abilities. Our nurturing environment encourages children to take risks, embrace failure as an opportunity for growth, and celebrate their achievements.
Promoting Physical Fitness
In today's technology-driven world, it's more important than ever to prioritize physical fitness. Gymnastics offers an enjoyable and engaging way for children to stay active and develop a love for exercise. Our classes incorporate a variety of activities and games that keep children motivated and eager to participate. From cardiovascular endurance to muscle strength and flexibility, gymnastics provides a comprehensive workout for the whole body.
Our Gymnastics Program
A Safe and Supportive Environment
At Westside Baptist Preschool, the safety and well-being of our students are of utmost importance. Our gymnastics program is conducted in a dedicated, state-of-the-art facility that is equipped with top-notch safety features and equipment. Our certified instructors are trained to provide a safe and supportive environment, ensuring that each child's needs and abilities are met with care and attention.
Age-Appropriate Classes
We offer gymnastics classes for children of various age groups, ensuring that the curriculum is tailored to suit each developmental stage. Our professionally structured classes focus on age-appropriate activities that foster growth and skill progression. Whether your child is a beginner or has some gymnastics experience, we have the perfect class to match their needs.
Fun and Engaging Lessons
We believe that learning should be fun and enjoyable. That's why our gymnastics program at Westside Baptist Preschool emphasizes engaging lessons that keep children eager and excited. From imaginative play and obstacle courses to group activities and individual challenges, our classes are designed to foster a positive learning experience.
Qualified and Passionate Instructors
Our team of instructors is composed of qualified and passionate individuals who have a deep love for gymnastics. They are dedicated to nurturing every child's potential and encouraging them to reach new heights. With their guidance and expertise, your child will receive the best possible instruction and support as they progress in their gymnastics journey.
Enroll Your Child Today
Ready to discover the amazing world of gymnastics at Westside Baptist Preschool? Enroll your child today and witness their growth, confidence, and love for physical activity. We offer flexible class schedules and affordable pricing options to accommodate every family's needs. Don't miss out on this incredible opportunity to provide your child with the benefits of gymnastics.
McCormick Road Baptist Church | Community and Society - Faith and Beliefs