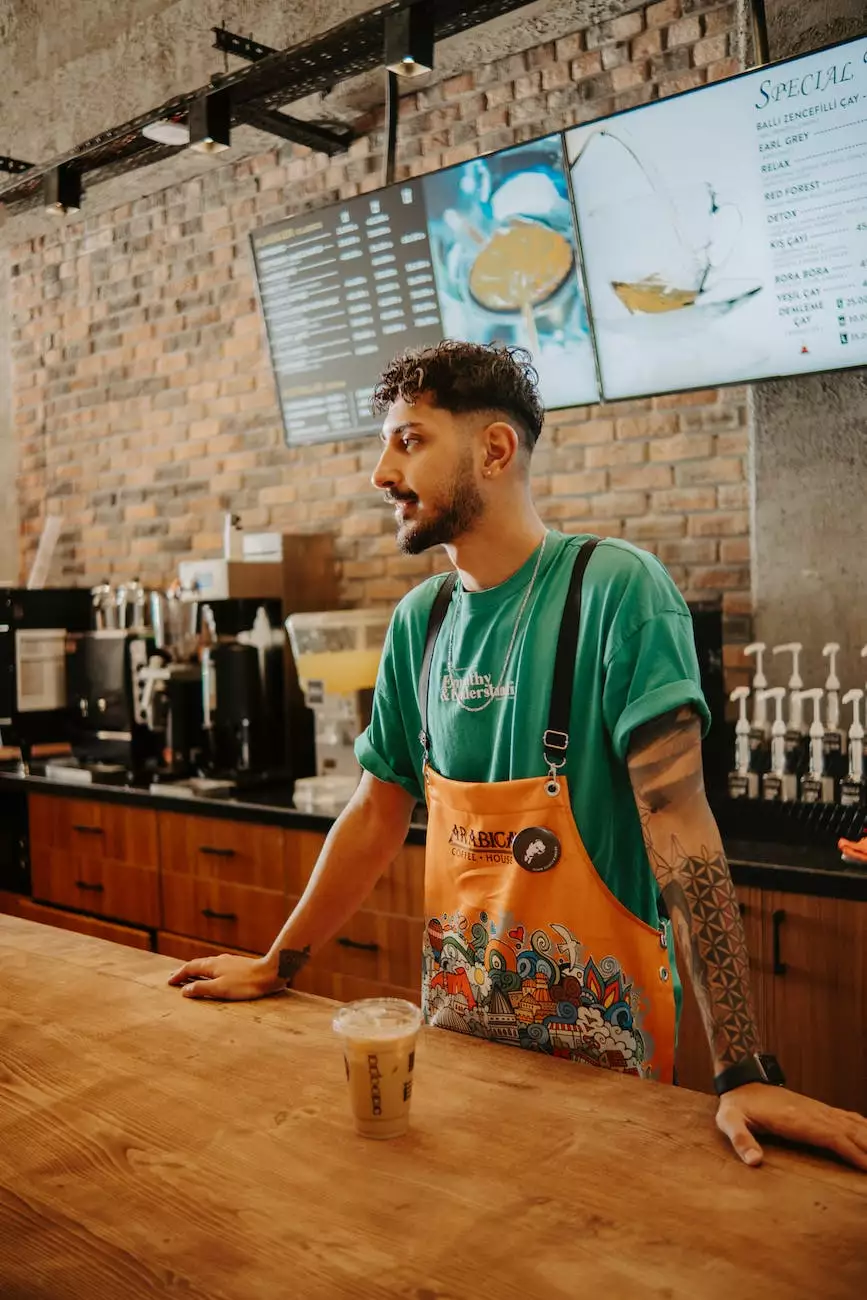 Welcome to the page dedicated to Tim Martin, a beloved member and influential figure at McCormick Road Baptist Church. This page aims to provide comprehensive information about Tim Martin's work, contributions, and inspiring journey within our vibrant faith and beliefs community.
Who is Tim Martin?
Tim Martin is an exceptional individual who has dedicated years of his life to the service of God and the McCormick Road Baptist Church community. His unwavering commitment and passion for spreading the message of love, faith, and hope have touched the lives of countless individuals.
As the embodiment of faith, Tim Martin has played a pivotal role in various initiatives within our community. Through his selfless acts of service, he has not only brought people together but also brought about positive change in the lives of those who have the privilege of knowing him.
Tim Martin's Impactful Work
With a heart full of compassion and a deep-rooted belief in the power of faith, Tim Martin has made an indelible mark on our community. His contributions have enriched the lives of members and helped strengthen the bonds that hold us together.
1. Youth Empowerment and Education
As a part of his commitment to nurturing the next generation, Tim Martin has been actively involved in the youth empowerment and education programs at McCormick Road Baptist Church. He understands the importance of guiding young individuals, providing them with a solid foundation of faith and knowledge.
Through his leadership and guidance, Tim Martin has helped establish mentorship programs, workshops, and educational resources that have uplifted the lives of many young individuals within our community. His dedication to empowering the youth has been instrumental in shaping their futures and fostering a sense of purpose.
2. Community Outreach and Support
Tim Martin's compassion extends beyond the walls of our church. He has been an integral part of numerous community outreach programs aimed at providing support and assistance to those in need. Whether it be organizing food drives, hosting charity events, or offering a helping hand to those experiencing hardships, Tim Martin's presence has made a significant difference in the lives of many.
His drive to serve as a beacon of hope has inspired others to join his cause, creating an ever-growing network of individuals devoted to making a positive impact in our community. Tim Martin's philanthropic efforts continue to touch the lives of the less fortunate, offering them solace and support during challenging times.
3. Worship and Spiritual Guidance
Tim Martin's unwavering faith and dedication to worship have played a crucial role in the spiritual growth of our community. Through his powerful sermons and thought-provoking teachings, he has helped individuals find solace, strength, and guidance in their faith.
His ability to connect with congregants on a deep and meaningful level has fostered a sense of belonging and unity within our church family. Tim Martin's spiritual guidance has helped shape the lives of many, inspiring them to live out their faith with conviction and purpose.
Join Our Vibrant Community
Now that you know more about Tim Martin's impactful work at McCormick Road Baptist Church, we invite you to join our vibrant community. By becoming a part of our faith and beliefs community, you can experience the transformative power of faith, connect with individuals who share your values, and contribute to creating a better world.
At McCormick Road Baptist Church, we believe that everyone has a place and a purpose. We offer a variety of programs, events, and services that cater to individuals from all walks of life. Whether you're seeking spiritual guidance, looking to make a difference through community outreach, or simply yearning for a welcoming and inclusive community, our doors are open to you.
Get Involved
If you're interested in becoming more involved in the vibrant activities and initiatives at McCormick Road Baptist Church, we encourage you to reach out and connect with us. Our dedicated team is always ready to guide you and help you find your place within our community.
Remember, your voice, your talents, and your presence are valued here. Together, we can make a positive impact and continue the legacy of faith, unity, and love that has been built over the years.
Contact Us
To learn more about Tim Martin's work or for any inquiries regarding McCormick Road Baptist Church, please feel free to reach out to us. We eagerly await the opportunity to welcome you into our community and help you embark on a journey of faith and transformation.
Thank you for taking the time to learn about the impactful work of Tim Martin and McCormick Road Baptist Church. We hope to see you soon!