Art in the Library - Glenn Terry
Mar 11, 2023
Events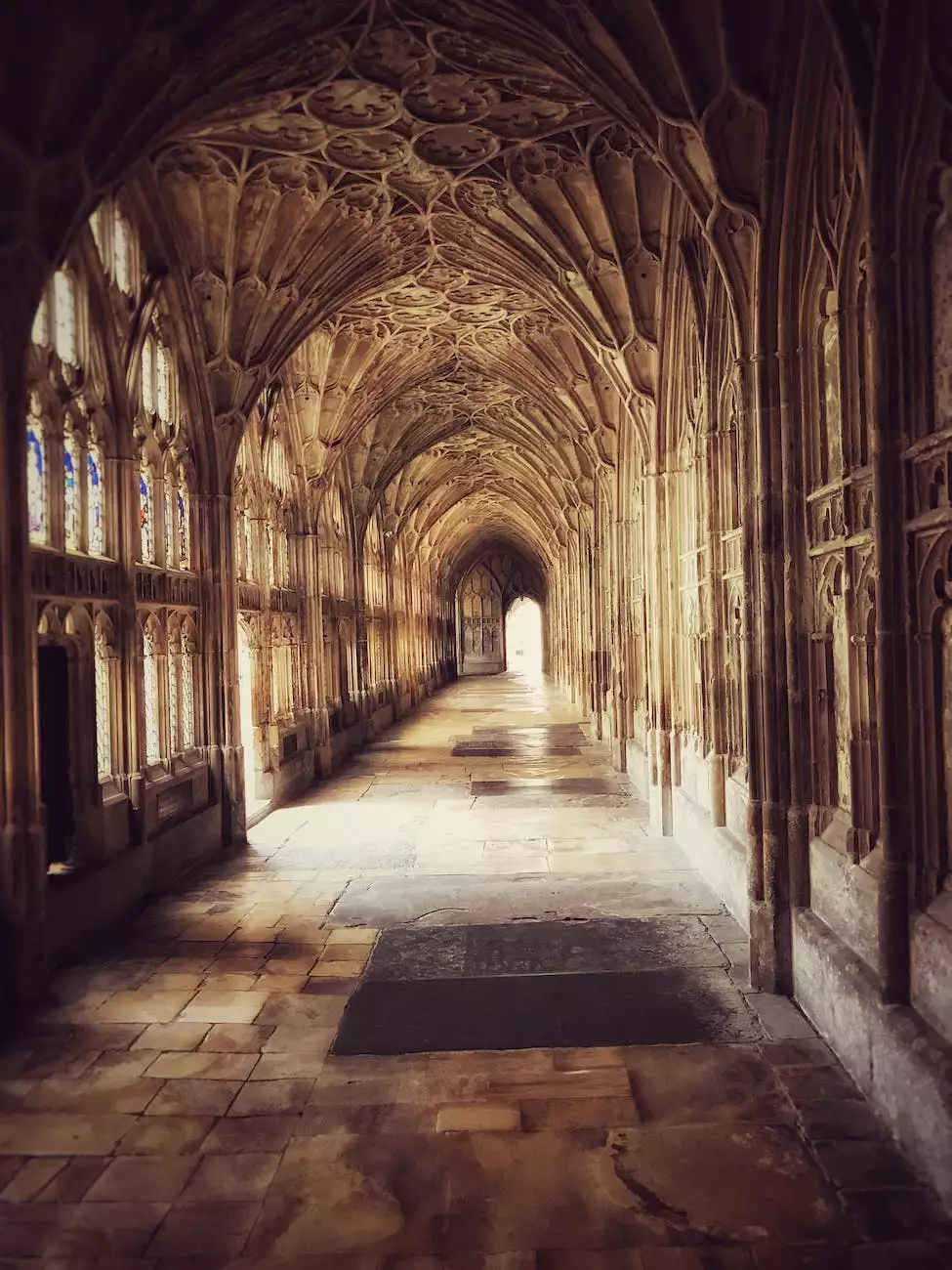 Introduction
Welcome to McCormick Road Baptist Church's Art in the Library, featuring the exquisite artworks of Glenn Terry. Our church is dedicated to fostering creativity and providing a platform for artists to showcase their talents. In this unique and captivating exhibition, Glenn Terry's artworks take center stage, reflecting the beauty and essence of faith and beliefs.
Discover Glenn Terry's Art
Glenn Terry is a renowned artist known for his exceptional ability to depict intricate details with a touch of spirituality. His captivating art pieces have graced galleries around the world, captivating audiences with their profound message and striking imagery.
The Inspirational Journey
Glenn Terry's artistic journey began at a young age when he discovered his passion for painting. Inspired by his faith and the power of art as a form of expression, he embarked on a lifelong journey to create meaningful and thought-provoking works.
Exploring Faith and Beliefs
Glenn Terry's artworks are a celebration of faith and beliefs. Each piece is meticulously crafted, with profound symbolism and hidden messages that resonate with viewers on a deep spiritual level. From vibrant landscapes to serene portraits, Glenn Terry's art invites contemplation and introspection.
Immerse Yourself in Beauty
The library at McCormick Road Baptist Church serves as the perfect backdrop for Glenn Terry's art. Its peaceful and welcoming ambiance allows visitors to connect with each artwork on a personal level, fostering a sense of serenity and introspection.
Artistic Vision
Glenn Terry's artistic vision extends beyond his creative processes. His goal is to instill a sense of awe and wonder in the hearts of those who view his art. He believes that art has the power to touch our souls and bring us closer to a deeper understanding of our faith and beliefs.
Mediums and Techniques
Glenn Terry employs a variety of mediums and techniques to bring his artistic visions to life. From oil paintings to mixed media creations, his versatility and mastery of different styles are evident in every brushstroke. His attention to detail and use of vivid colors create a visual feast for the eyes.
Engage and Be Inspired
At McCormick Road Baptist Church, we strongly encourage interaction with Glenn Terry's art. Step into the library, immerse yourself in the exquisite details of each artwork, and allow yourself to be inspired and moved by the profound messages embedded within.
Question and Answer Sessions
As part of our commitment to enriching the visitor experience, Glenn Terry hosts Q&A sessions to share insights into his artistic process and the inspiration behind each piece. This interactive opportunity allows you to gain a deeper understanding of the art and the artist himself.
Art Appreciation Workshops
In collaboration with Glenn Terry, McCormick Road Baptist Church organizes art appreciation workshops where participants can explore their own creative potential. These workshops provide valuable insights into the world of art and inspire individuals to embark on personal artistic journeys.
Join us for Art in the Library - Glenn Terry
McCormick Road Baptist Church invites art enthusiasts, spiritual seekers, and the entire community to join us for this exceptional exhibition. Discover the beauty, depth, and inspiration of Glenn Terry's artwork in the peaceful ambiance of our library. Allow his masterpieces to captivate your imagination and ignite your own creative spark.
Opening Hours
Monday: Closed
Tuesday-Friday: 10 am - 6 pm
Saturday: 10 am - 4 pm
Sunday: 8 am - 12 pm
Location
McCormick Road Baptist Church is conveniently located at 123 McCormick Road in Gainesville. Our welcoming community is excited to share this incredible exhibition with you.
Contact Information
For any inquiries, please contact us at:
Phone: 123-456-7890
Email: [email protected]
Conclusion
Art in the Library - Glenn Terry is an extraordinary exhibition that invites you on a spiritual journey through the world of faith and beliefs. Discover the mesmerizing artworks of Glenn Terry, indulge in their intricate details, and allow their profound messages to resonate within you. McCormick Road Baptist Church welcomes you to experience the magic of art, inspiring and enriching your own creative path.