I Will Sing a New Song | United Church of Gainesville
Jan 13, 2019
Blog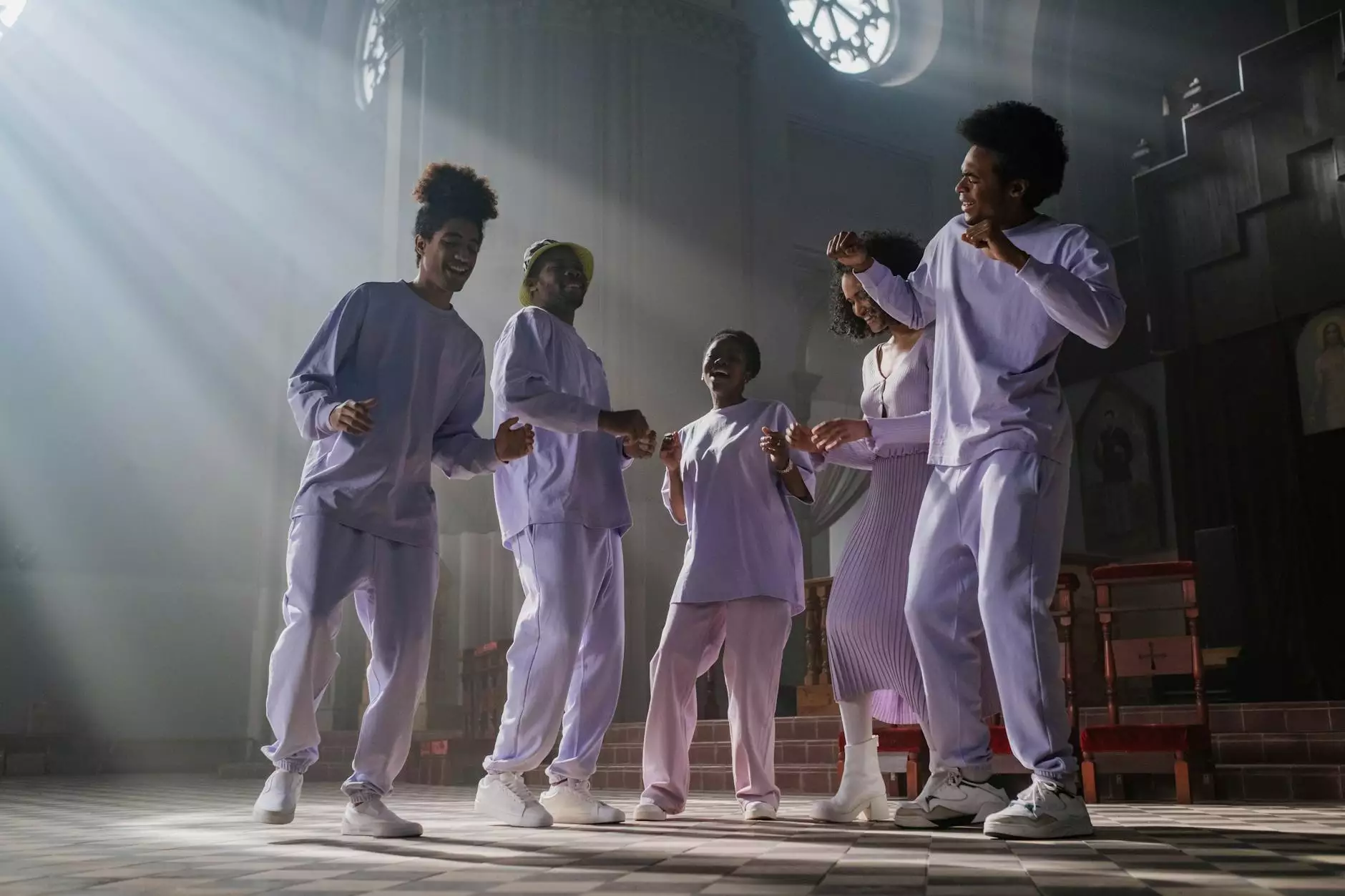 Introduction
Welcome to McCormick Road Baptist Church, a vibrant and inclusive community in Gainesville, Florida. At McCormick Road, we believe in celebrating faith and beliefs through our various activities centered around community and society. Our mission is to guide individuals on their spiritual journey, and we welcome everyone with open arms.
Discover the Power of a New Song
In our lives, music holds immense power. It has the ability to evoke emotions, bring people together, and create a sense of belonging. At McCormick Road Baptist Church, we understand the importance of singing a new song, both metaphorically and literally. Join us as we explore the transformative experience of embracing a new song in our lives.
Embracing Change
Life is full of changes, and sometimes, we find ourselves caught in familiar patterns that weigh us down. Singing a new song is about breaking free from the monotonous routines and embracing change. It signifies a fresh start, a chance to let go of past grievances, and a renewed perspective on life.
Expressing Gratitude
When we sing a new song, we express gratitude for the blessings in our lives. It is an opportunity to acknowledge the goodness that surrounds us, fostering a spirit of appreciation and contentment. Through our worship services, we come together as a community to rejoice in the blessings bestowed upon us.
Cultivating Faith
Singing a new song is an act of faith. It is a testament to our belief in a higher power and a source of strength during challenging times. At McCormick Road, we strive to nourish our faith through meaningful sermons, engaging discussions, and shared experiences that deepen our understanding of spirituality.
Join Our Community of Believers
McCormick Road Baptist Church welcomes individuals from all walks of life to join our warm and inclusive community. As a beacon of love and faith, we offer a range of programs and activities tailored to foster personal growth and spiritual development.
Worship Services
Our weekly worship services are a time of reflection, rejuvenation, and connection. Let the music and shared prayers uplift your spirit as our dedicated pastors deliver inspiring sermons that resonate with your heart. Our aim is to create an atmosphere of spiritual growth and community support.
Bible Study and Fellowship
Expand your knowledge and understanding of the scriptures by participating in our engaging Bible study sessions. These gatherings provide an opportunity to delve deeper into the teachings of the Bible, ask questions, and engage in thought-provoking discussions. At McCormick Road, we believe in the power of fellowship and the strength it brings to our faith community.
Community Outreach
We actively engage in community outreach programs to make a positive impact beyond the walls of our church. Through initiatives such as food drives, homeless shelters, and volunteering opportunities, we strive to demonstrate the love and compassion of Christ to those in need. Join us in bringing hope and support to our local community.
Experience the Joy of a New Song
At McCormick Road Baptist Church, we invite you to experience the joy of singing a new song. Let go of past burdens, cultivate a deeper faith, and find a community that will support and uplift you every step of the way. Join us as we embark on this beautiful journey of spiritual growth and discovery.
Contact Us
Ready to sing a new song? Contact McCormick Road Baptist Church today to learn more about our community and how you can get involved. We welcome you with open hearts and look forward to walking alongside you on your spiritual journey.
McCormick Road Baptist Church
Category: Community and Society - Faith and Beliefs