A Cold and Broken Hallelujah
May 16, 2021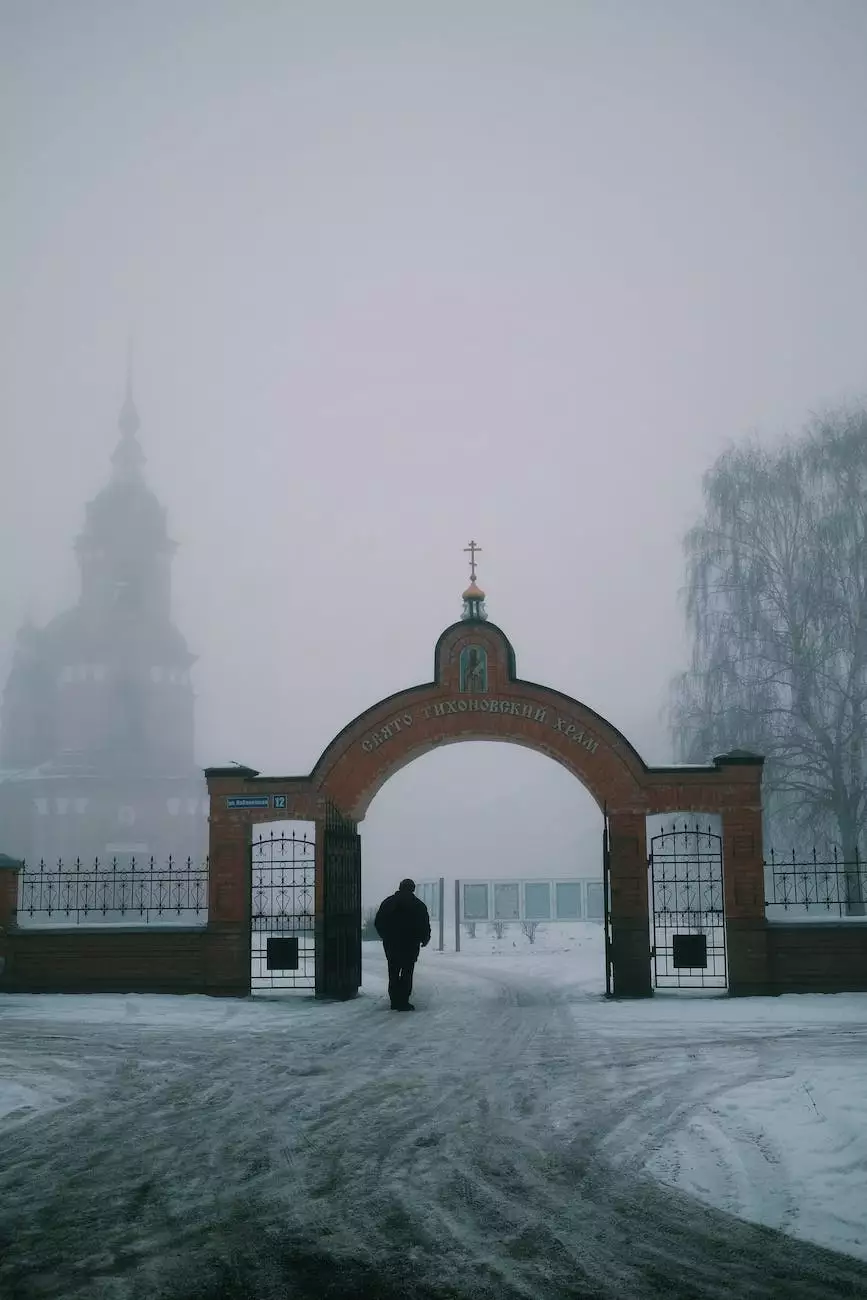 McCormick Road Baptist Church
Community and Society - Faith and Beliefs
At McCormick Road Baptist Church, we believe in the power of faith, hope, and love to transform lives. Our community is dedicated to fostering spiritual growth, supporting one another, and bringing the message of God's love to the world.
Exploring the Sermon: A Cold and Broken Hallelujah
Join us as we delve into the thought-provoking sermon titled 'A Cold and Broken Hallelujah.' This powerful message challenges us to find strength and hope in the midst of life's trials and tribulations. Through a deep exploration of our faith, we discover that even in moments of despair, our hallelujah can still shine brightly.
Understanding the Brokenness
In a world filled with pain and suffering, it is natural to question whether our hallelujah can truly be whole. The sermon 'A Cold and Broken Hallelujah' reminds us that brokenness does not diminish our praise; instead, it amplifies the power of our hallelujah. It is in our weakest moments that we can find the strength to rise and sing praises to the Lord.
This sermon offers a nuanced perspective on the brokenness we encounter in our lives. It encourages us to embrace vulnerability, acknowledging that it is through our own brokenness that we can experience God's healing and redemption.
Restoring the Cold
Within the sermon, 'A Cold and Broken Hallelujah,' we explore the concept of a cold hallelujah. Sometimes, our praise becomes stagnant, and our hearts grow cold. Through introspection and reconnecting with our faith, we can rekindle the fire within us and renew our hallelujah.
Through inspirational stories and biblical teachings, we are reminded that faith is a journey. It is not enough to simply go through the motions; we must actively engage with our beliefs. 'A Cold and Broken Hallelujah' guides us towards reigniting the passion in our worship and deepening our connection with God.
Join McCormick Road Baptist Church
Are you searching for a community that embraces your spiritual journey? Look no further, as McCormick Road Baptist Church invites you with open arms. Join our congregation and discover a place where your faith can flourish.
Our church provides a welcoming environment where individuals from all walks of life can come together in fellowship and worship. Through our various ministries, Bible studies, and community outreach programs, you will find opportunities to connect with others who share your faith and beliefs.
Experience Meaningful Connections
At McCormick Road Baptist Church, we understand the importance of belonging and feeling a sense of purpose. We strive to create an atmosphere where everyone feels valued and loved, fostering meaningful connections that extend beyond the walls of our church.
Through our vibrant worship services, thought-provoking sermons, and engaging activities, you will find a community that supports you on your spiritual journey. Whether you are seeking answers, looking for support, or simply yearning to deepen your relationship with God, our church is here to guide and walk alongside you.
Explore Your Faith
Embracing your faith means delving into the depths of your beliefs. McCormick Road Baptist Church offers a myriad of opportunities to explore and grow in your spiritual journey. From Sunday school classes to small group studies, we provide a rich environment for learning and self-discovery.
Engage with our knowledgeable pastors and fellow church members as you dive into the teachings of the Bible. Ask questions, seek guidance, and strive for a deeper understanding of God's word. Our church is committed to nurturing a culture of intellectual curiosity and empowering individuals to develop a strong foundation in their faith.
Discover the Power of a Broken Hallelujah
If you are ready to embark on a transformative journey and embrace the power of a broken hallelujah, join us at McCormick Road Baptist Church. Allow our community to support and inspire you as you navigate life's challenges with unwavering faith and hope.
Together, we can find strength in brokenness, warmth in the cold, and joy in the midst of despair. Let your hallelujah shine brightly, no matter the circumstances. Join us for the sermon 'A Cold and Broken Hallelujah' and experience the transformative power of God's love.