Discover the Vibrant Community of McCormick Road Baptist Church
Aug 22, 2020
Ministry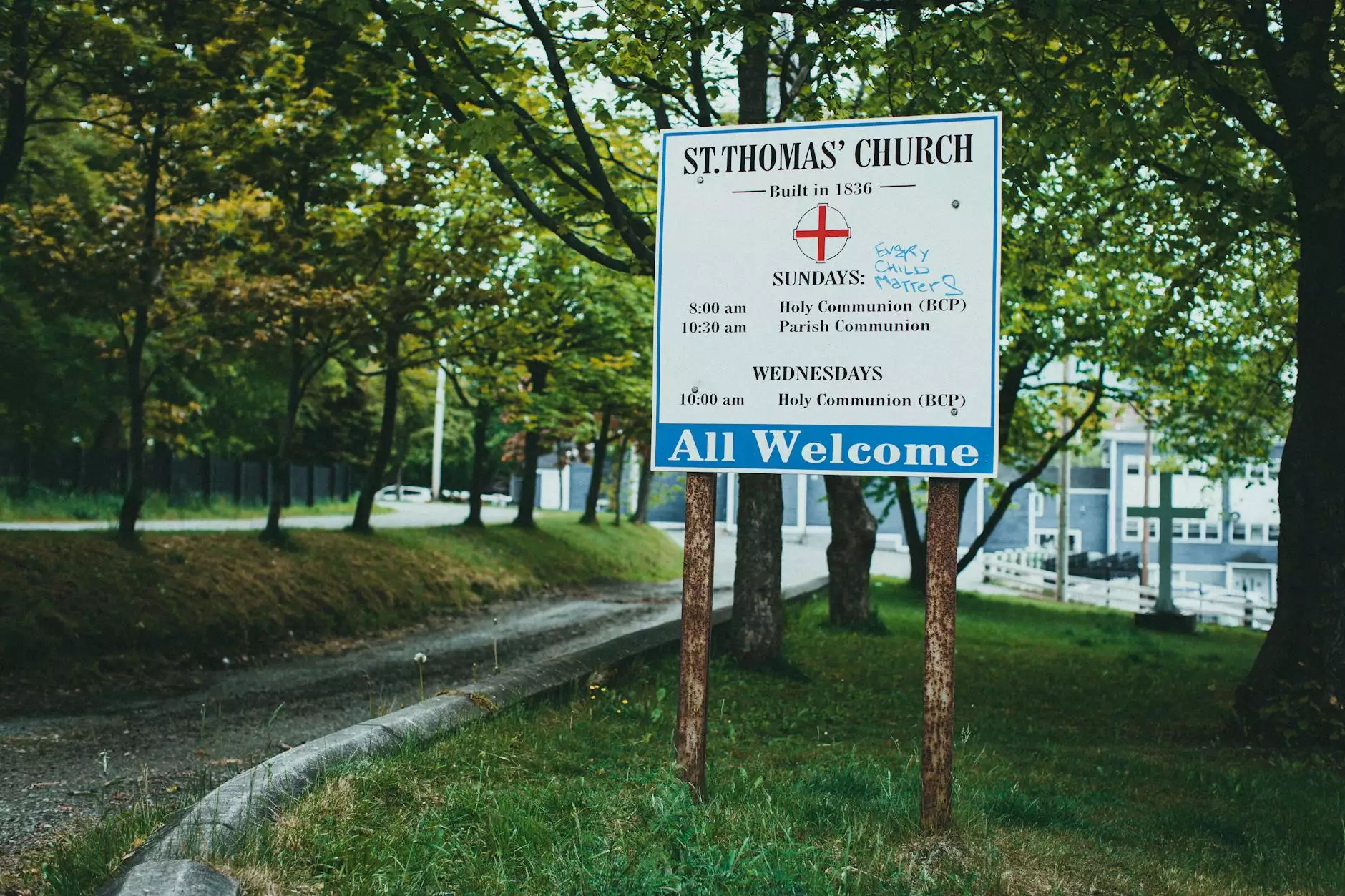 Welcome to McCormick Road Baptist Church
At McCormick Road Baptist Church, we are delighted to extend a warm welcome to our newest UCG (United Christian Group) members. As a community-driven church rooted in faith and beliefs, we strive to create a nurturing environment where individuals can deepen their spiritual journey and forge meaningful connections with fellow believers.
Join Our Diverse Community
Our church embraces diversity and warmly welcomes people from all walks of life, regardless of age, background, or circumstances. We believe in the power of coming together as a diverse community, supporting one another, and growing together in faith.
Experience Transformational Worship
At McCormick Road Baptist Church, we value the transformative power of worship. Our services are thoughtfully curated to provide a meaningful experience that connects individuals with the divine. Through heartfelt worship, inspiring sermons, and uplifting music, we seek to facilitate a deep spiritual encounter that leaves a lasting impact on our community.
Unleash Your Spiritual Journey
Our church offers a wide range of opportunities for individuals to explore and expand their spiritual journey. Whether through Sunday services, Bible study groups, prayer gatherings, or community outreach programs, we provide a supportive and engaging environment that encourages personal growth and transformation.
Engage in Community Outreach
As a church deeply committed to our faith and beliefs, we actively engage in community outreach programs to make a positive impact on the world around us. From supporting local charities and organizing volunteering initiatives to hosting educational events and offering counseling services, we endeavor to be a beacon of hope and compassion to those in need.
Foster Lasting Connections
Building meaningful relationships within our community is a core value at McCormick Road Baptist Church. We encourage our members to connect with one another through fellowship groups, social activities, and collaborative projects. By fostering strong bonds of friendship and support, we create a true sense of belonging and unity.
Deepen Your Spiritual Knowledge
Our commitment to spiritual growth extends beyond worship services and community engagement. We offer a variety of educational initiatives, including seminars, workshops, and theological courses, designed to deepen your understanding of faith, biblical teachings, and personal discipleship.
Get Involved and Make a Difference
At McCormick Road Baptist Church, we believe that active participation within the church community can lead to personal fulfillment and spiritual growth. Whether through volunteering, joining a ministry team, or participating in mission trips, we provide opportunities for our members to actively contribute and make a positive difference in the world.
Find Your Home at McCormick Road Baptist Church
As you explore the offerings of McCormick Road Baptist Church, we hope you are inspired to join our vibrant and inclusive community. Together, we can embark on a collective journey of faith, love, and service. Come and be a part of our growing family today!