Pride Weekend with UCG! - McCormick Road Baptist Church
Oct 22, 2018
Events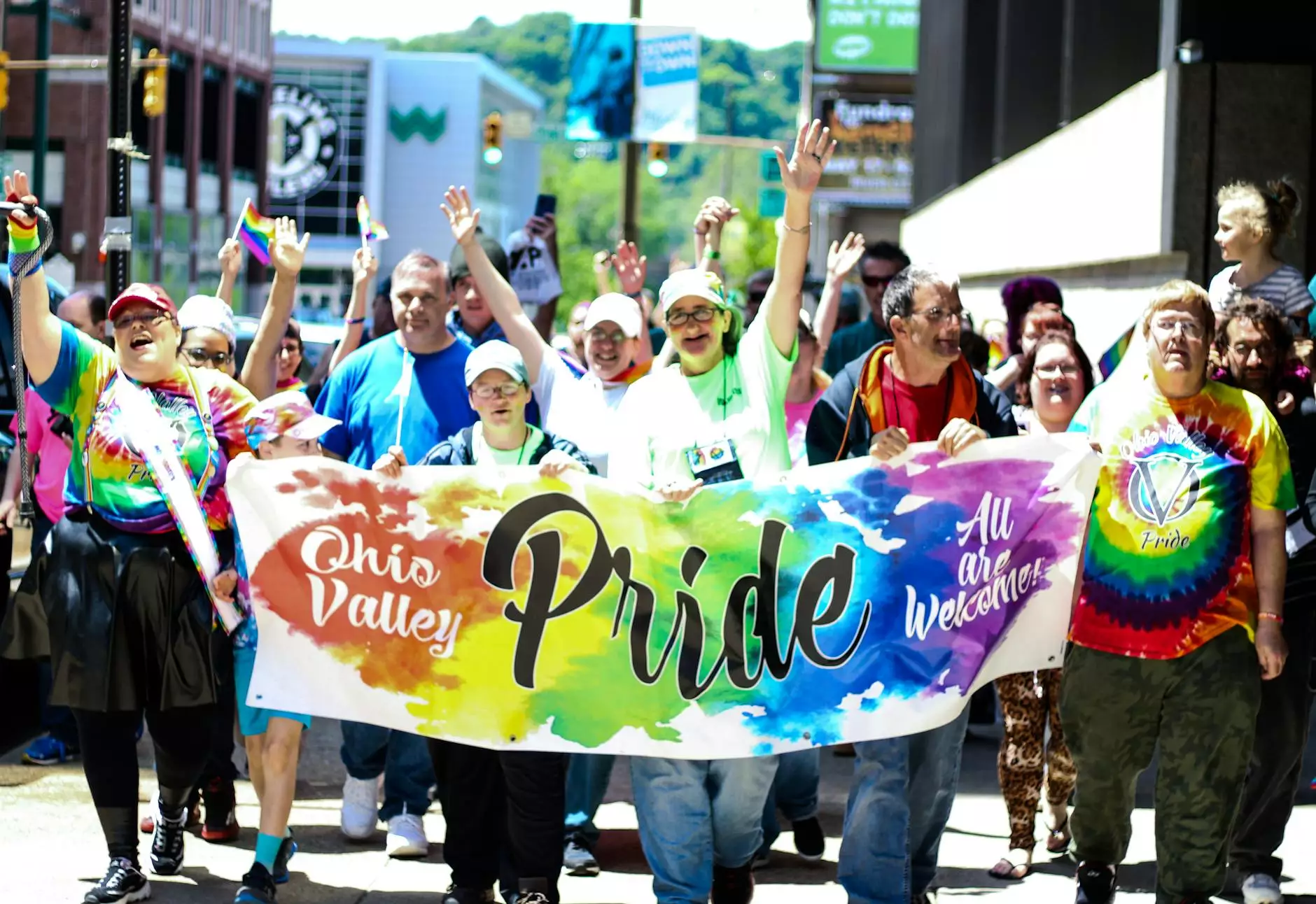 The Intersection of Faith and LGBTQ+ Community
Welcome to McCormick Road Baptist Church, where we believe in embracing diversity, fostering inclusivity, and celebrating the journey towards understanding and acceptance in our community. As a proud supporter of the LGBTQ+ community, we are excited to announce our upcoming event - Pride Weekend with UCG!
Celebrating Love, Pride, and Faith
Pride Weekend with UCG is a unique event that seeks to bridge the gap between faith and the LGBTQ+ community. We believe that love has no boundaries and that everyone deserves to be celebrated and accepted for who they are. This exciting weekend aims to empower individuals to embrace their identities while exploring the intersection between faith, community, and LGBTQ+ experiences.
Event Details
Join us from [date] to [date] as we come together for a weekend filled with love, pride, and spiritual growth. Our goal is to create a safe and welcoming space for people of all backgrounds, whether they identify as LGBTQ+ or as allies.
Engaging Workshops and Discussions
Throughout the weekend, we will host a series of workshops and discussions led by diverse voices from within the LGBTQ+ community and the Church. These sessions will explore topics such as:
The reconciliation of faith and sexual orientation/gender identity
Building supportive communities
Biblical interpretations and LGBTQ+ inclusion
Discovering resources and support networks
We believe that genuine understanding can only be achieved through open and respectful dialogue. Our workshops and discussions will provide a platform for individuals to share their personal stories, deepen their knowledge, and foster connections with others who are on similar journeys.
Inclusive Worship Services
Pride Weekend with UCG will also feature inclusive worship services tailored to provide spiritual nourishment and heartfelt support to the LGBTQ+ community. Our services will be centered around the principles of love, acceptance, and compassion.
During this special weekend, we will address the concerns, hopes, and aspirations of the LGBTQ+ community by incorporating diverse perspectives and empowering messages into our worship. Our aim is to create an environment where everyone, regardless of their gender identity or sexual orientation, can feel a deep sense of belonging.
Be Part of the Celebration
McCormick Road Baptist Church invites you to join us for Pride Weekend with UCG and be part of a joyous celebration of love, resilience, and faith. We believe that by coming together as a diverse community, we can create a nurturing and affirming space where all are welcome.
Whether you are a member of the LGBTQ+ community or an ally, we encourage you to mark your calendars and join us for this transformative event. Together, let's explore how we can build bridges between faith and the LGBTQ+ community, foster understanding, and create a more inclusive world.
For more information and updates about Pride Weekend with UCG, follow McCormick Road Baptist Church on social media and visit our website regularly.
This Pride Weekend event is organized by McCormick Road Baptist Church. We are a loving and inclusive faith community dedicated to fostering acceptance and understanding. Join us on our journey!