Meet Our Church Staff at McCormick Road Baptist Church
Mar 24, 2019
Team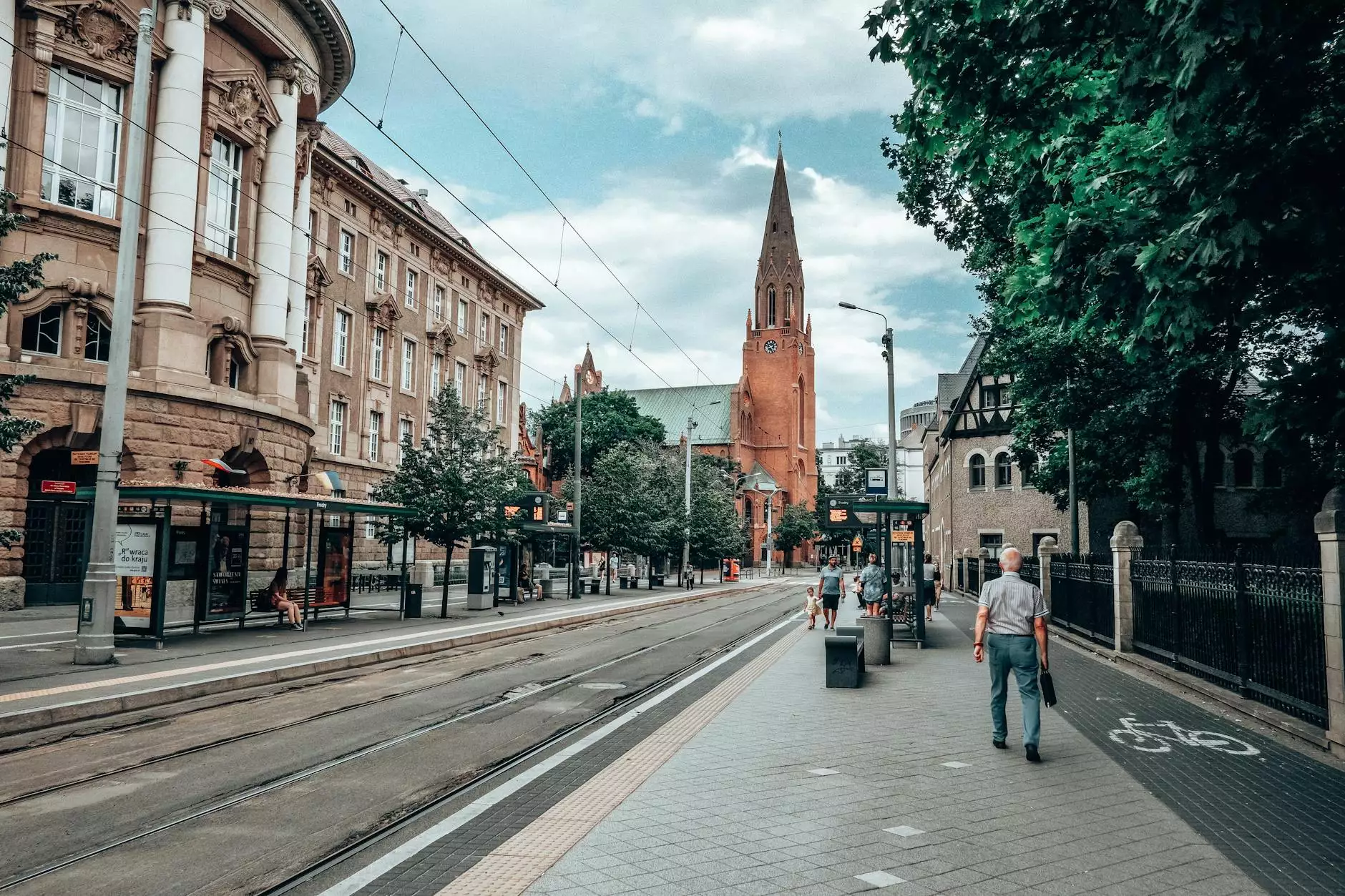 Serving the Community and Spreading Faith
Welcome to McCormick Road Baptist Church, a vibrant and inclusive community devoted to spreading the love and teachings of Jesus Christ. As an integral part of our mission, we have an exceptional team of dedicated church staff members who work tirelessly to serve our congregation and the broader community.
Caring and Compassionate Leadership
At McCormick Road Baptist Church, our leadership team exemplifies care, compassion, and a deep commitment to serving others. Led by our passionate senior pastor, Reverend Jonathan Thompson, our church staff possesses extensive experience in fostering a welcoming environment and providing spiritual guidance to individuals from all walks of life.
Reverend Jonathan Thompson - Senior Pastor
With over 20 years of pastoral experience, Reverend Jonathan Thompson has played a fundamental role in the growth and transformation of McCormick Road Baptist Church. His sermons, characterized by wisdom, humility, and practical teachings, inspire and empower our congregation. Reverend Thompson's leadership has nurtured a vibrant and inclusive community where everyone is valued and supported.
Deaconess Rebecca Powell - Youth Ministry Director
Deaconess Rebecca Powell is the driving force behind our thriving youth ministry. With a strong passion for mentoring and guiding young individuals on their faith journey, she organizes engaging activities, retreats, and educational programs that meet the spiritual needs of our youth. Her dedication to empowering the next generation has made the youth ministry a cornerstone of our community.
Brother Matthew Johnson - Worship Leader
Brother Matthew Johnson has a remarkable gift for creating an atmosphere of heartfelt worship through music. As our talented worship leader, he skillfully blends contemporary and traditional elements, uplifting the congregation's spirits in every service. Brother Johnson's passion for music shines through in his inspiring musical arrangements, fostering an atmosphere that encourages connection with God.
Sister Emily Davis - Community Outreach Coordinator
Sister Emily Davis is the driving force behind our community outreach initiatives. With her warm and compassionate nature, she ensures that McCormick Road Baptist Church remains an actively engaged member of the wider community. Sister Davis organizes various charitable events, such as food drives, clothing donations, and partnerships with local organizations, helping to make a positive impact on the lives of those in need.
Support Staff and Volunteers
In addition to our dedicated church staff, we are fortunate to have a team of diligent support staff and volunteers who play a vital role in ensuring the smooth functioning of our church. They bring a wealth of experience and a shared passion for serving others.
Brother Michael Wilson - Facilities Manager
Brother Michael Wilson oversees the maintenance and upkeep of our beautiful church facilities. His attention to detail and commitment to creating a welcoming environment contribute to the overall warmth and comfort of our congregation and visitors. Through his diligent work, he ensures that our church remains a safe and inviting space for worship and fellowship.
Sister Sarah Mitchell - Administrative Assistant
Sister Sarah Mitchell provides invaluable support to our church administration. With her exceptional organizational skills and warm demeanor, she efficiently manages various administrative tasks, such as coordinating events, maintaining records, and handling communication. Sister Mitchell's dedication enables our church to function smoothly, fostering a sense of cohesion and unity among our members.
Our Amazing Volunteers
We are incredibly grateful for our dedicated volunteers who selflessly give their time and energy to help with various aspects of church life. From welcoming newcomers to assisting during services and organizing community events, our volunteers play a pivotal role in creating a nurturing and inclusive environment for all who walk through our doors.
Join Our Welcoming Community
At McCormick Road Baptist Church, our vibrant and dedicated church staff, supported by amazing volunteers, forms the heart of our community. Together, we strive to make a positive difference in the lives of our congregation and the broader community. We invite you to join us on this enriching spiritual journey, where everyone is valued, loved, and inspired to grow in their faith.
If you have any questions or would like more information about our church staff or any other aspect of McCormick Road Baptist Church, please feel free to contact us. We look forward to welcoming you with open arms!