Church Calendar - McCormick Road Baptist Church
Jan 12, 2019
Calendar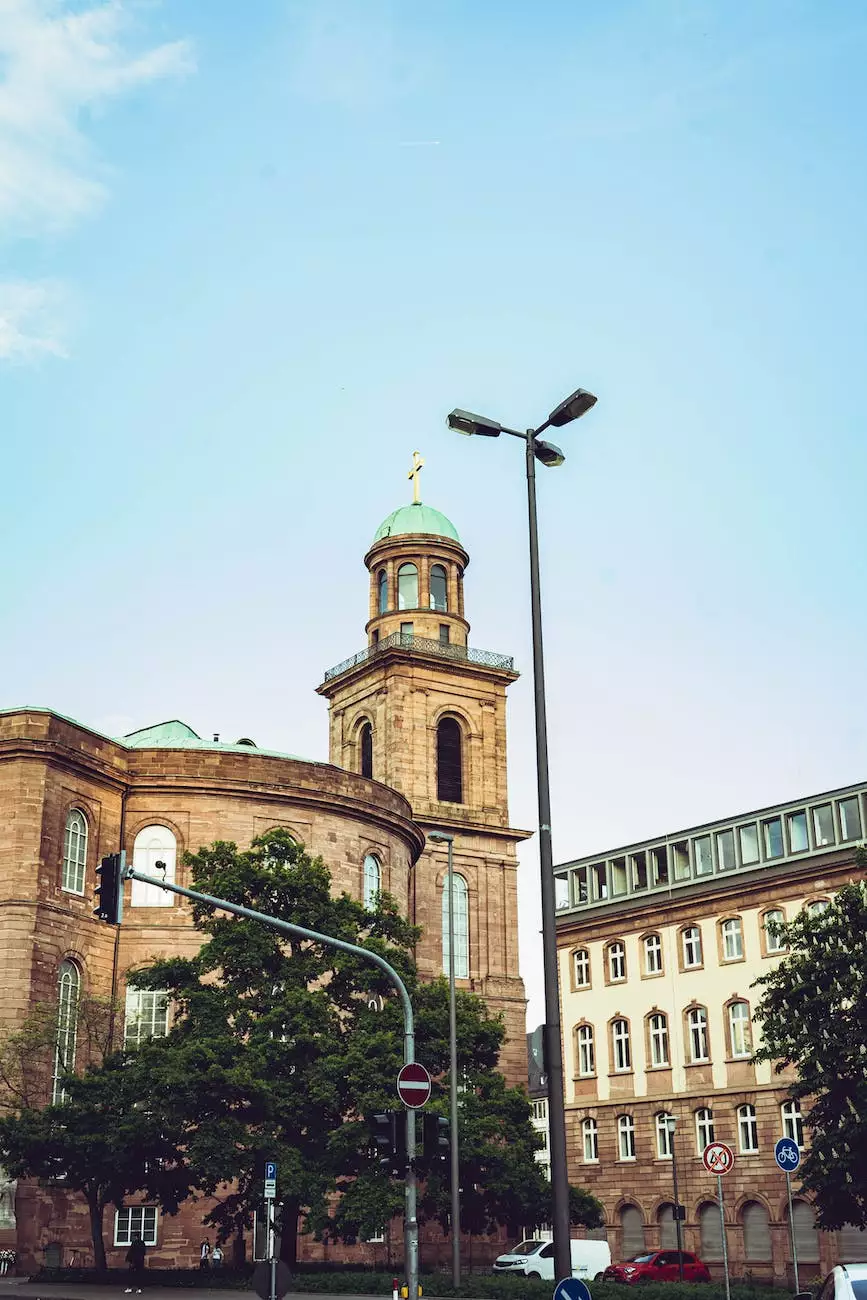 Stay Connected and Engaged with Our Community
Welcome to McCormick Road Baptist Church's Church Calendar page! As part of our commitment to serving our community, we have developed a comprehensive calendar that keeps you informed about the various events, gatherings, and activities happening within our church. This page serves as a hub for all our upcoming events and programs, providing you with the opportunity to connect, learn, and grow together with us.
Embracing Faith, Connecting Lives
At McCormick Road Baptist Church, we believe in creating a vibrant and active faith-based community. Our calendar is meticulously curated to cater to various interests, age groups, and spiritual needs. Whether you are a regular member, a first-time visitor, or simply curious to learn more about our community and beliefs, our church calendar has something for everyone.
Engaging Worship Services
Sunday Services
Join us every Sunday for our uplifting worship services, filled with passionate sermons, inspiring hymns, and a welcoming environment. Our dedicated pastors and worship team work together to create a meaningful experience for all attendees. Discover a sense of belonging and spiritual growth as we come together in worship and fellowship.
Midweek Gatherings
In addition to our Sunday services, we also hold midweek gatherings, including prayer and worship nights, Bible study sessions, and specialized classes that delve deeper into specific aspects of our faith and theology. These midweek gatherings provide a space for reflection, exploration, and nurturing of our spiritual journeys.
Community Programs
Children and Youth Ministries
Our church calendar devotes special attention to our children and youth ministries. Through engaging and age-appropriate activities, we aim to foster a love for God, a sense of belonging, and guidance for our younger members. From Sunday school classes to youth retreats, we provide a safe and nurturing environment for children and teens to explore their faith while building lifelong relationships.
Adult Ministries and Discipleship
Our commitment to the spiritual growth of our adult members is reflected in our adult ministries and discipleship programs. Through small group studies, workshops, and seminars, we provide opportunities for deepening one's understanding of the Bible, strengthening relationships with fellow believers, and exploring personal faith journeys. Our church calendar includes a variety of adult-focused events that cater to different interests and stages of life.
Outreach and Community Engagement
McCormick Road Baptist Church firmly believes in making a positive impact on the community we serve. Our outreach and community engagement programs feature prominently on our church calendar. From volunteer initiatives to charity drives, we actively seek opportunities to extend a helping hand and demonstrate God's love to those in need. Join us in our efforts to make the world a better place and build a stronger, more inclusive community.
Events and Special Celebrations
Holiday Celebrations
Throughout the year, McCormick Road Baptist Church commemorates various holidays and special occasions. From Christmas and Easter services to Thanksgiving gatherings, these events are marked with joyous celebrations, inspirational messages, and moments of gratitude. Our church calendar includes all the important dates and details to ensure you can fully participate in our holiday celebrations.
Concerts and Performances
Music plays an integral role in our worship, and we often invite renowned artists, choirs, and musicians to perform at our church. These concerts and performances provide an uplifting and enriching experience for both our congregation and the wider community. Stay updated with our upcoming musical events through our church calendar and immerse yourself in the power of worship through music.
Special Services and Sermon Series
Periodically, we conduct special services and sermon series that focus on specific themes, biblical teachings, or contemporary issues. These specialized events offer unique opportunities for spiritual growth, introspection, and relevant discourse. Our church calendar ensures that you don't miss out on these thought-provoking gatherings.
Plan Your Visit Today
Join us at McCormick Road Baptist Church and be part of our welcoming, diverse, and faith-filled community. Check out our church calendar regularly to stay informed about the exciting events, worship services, ministries, and community engagements happening at our church. We look forward to connecting with you and sharing in the journey of faith together.