Doers of the Word
Jul 14, 2021
Blog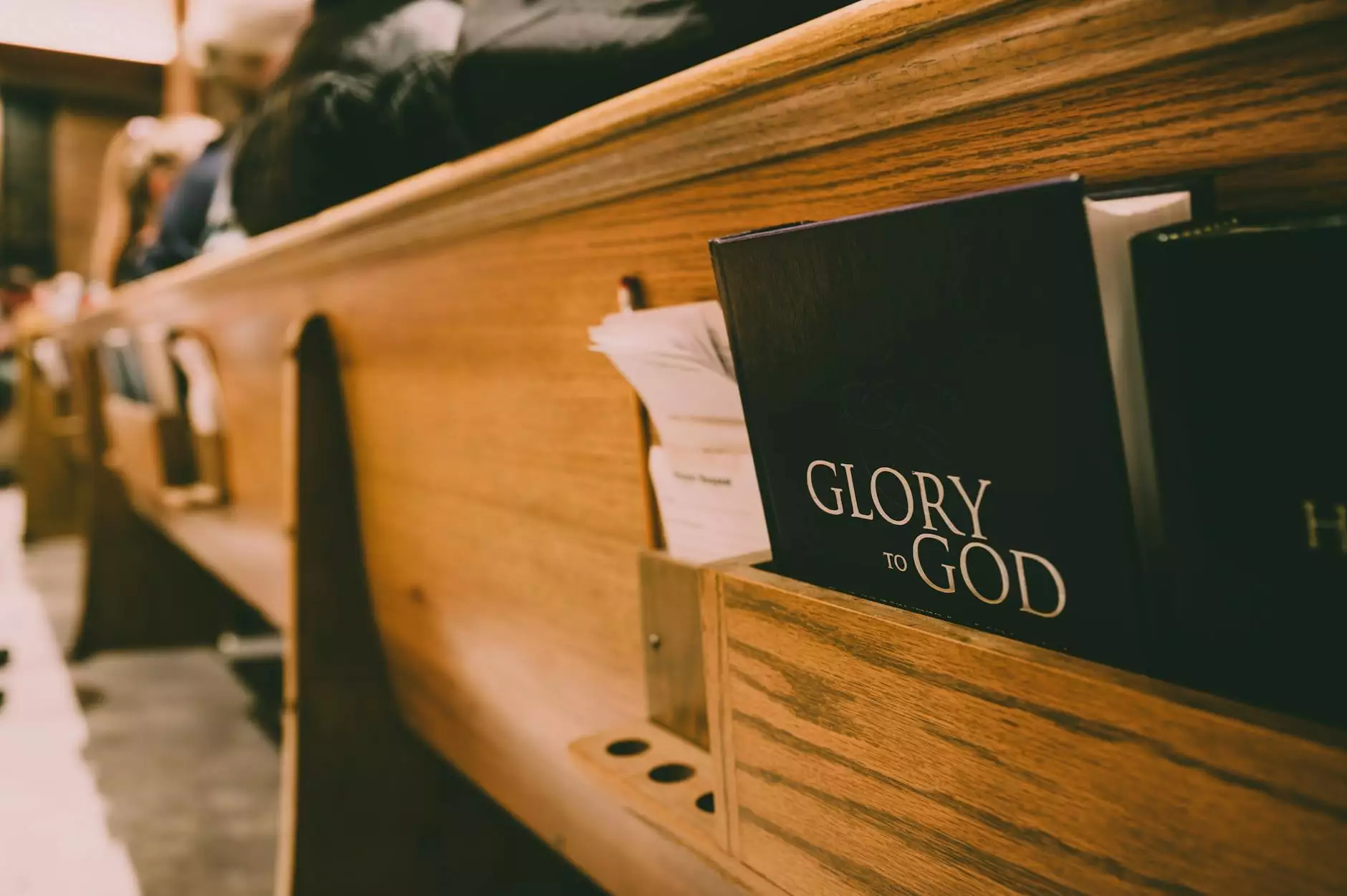 McCormick Road Baptist Church - Enhancing Faith and Beliefs
Welcome to McCormick Road Baptist Church - a vibrant and welcoming community dedicated to fostering faith and beliefs. As Doers of the Word, we strive to live out our faith through meaningful actions, deepening our connection with God and serving as a source of support for our members and the wider community.
Embracing Faith in Action
At McCormick Road Baptist Church, we believe that faith should be active and evident in our daily lives. As Doers of the Word, we understand the importance of translating our beliefs into tangible actions that positively impact the world around us. Our numerous outreach programs and initiatives allow our members to actively engage in acts of service and kindness.
Community Service Programs
Neighborly Love: Through this initiative, we aim to extend a helping hand to those in need within our neighborhood. Our dedicated volunteers provide assistance with groceries, household chores, and other essential support for the elderly, disabled, and marginalized members of our community.
Clothes for All: This community-driven program collects and distributes clothes, shoes, and accessories to individuals and families facing challenging circumstances. By giving the gift of clothing, we hope to bring warmth, comfort, and confidence to those who need it the most.
Feed the Hungry: Partnering with local food banks and shelters, our volunteer-driven initiative works tirelessly to combat hunger in our community. We organize regular food drives, sponsor meal programs, and offer support to organizations dedicated to eradicating food insecurity.
Supporting Educational Opportunities
As Doers of the Word, we recognize the transformative power of education. That is why McCormick Road Baptist Church actively supports various educational initiatives:
Scholarship Programs: We offer scholarships to deserving students who demonstrate academic excellence, leadership qualities, and a strong commitment to their community. Through financial assistance, mentorship, and educational workshops, we empower the next generation to reach their full potential.
Tutoring and Mentoring: Our church community is dedicated to nurturing the educational growth and development of children and young adults. With a team of dedicated volunteers, we provide tutoring and mentoring services to students in need, helping them excel academically and fostering a love for learning.
The Impact of Doers of the Word
As Doers of the Word, we aim to create a positive and transformative impact on both individuals and the wider society. Through our collective efforts, we strive to:
Nurture a spirit of compassion, empathy, and love.
Strengthen bonds within our community and foster a sense of belonging.
Empower individuals to overcome challenges and find hope.
Promote justice, equality, and fairness for all.
Encourage personal and spiritual growth.
Become a Doer of the Word
If you are seeking a welcoming community that encourages you to live out your faith through action, we invite you to join us at McCormick Road Baptist Church. Together, we can make a difference and inspire positive change.
Contact us today to learn more about our services, ministries, and how you can become a Doer of the Word within our community. We look forward to welcoming you with open arms.