Meet Our Dedicated Staff at McCormick Road Baptist Church
Oct 5, 2021
Team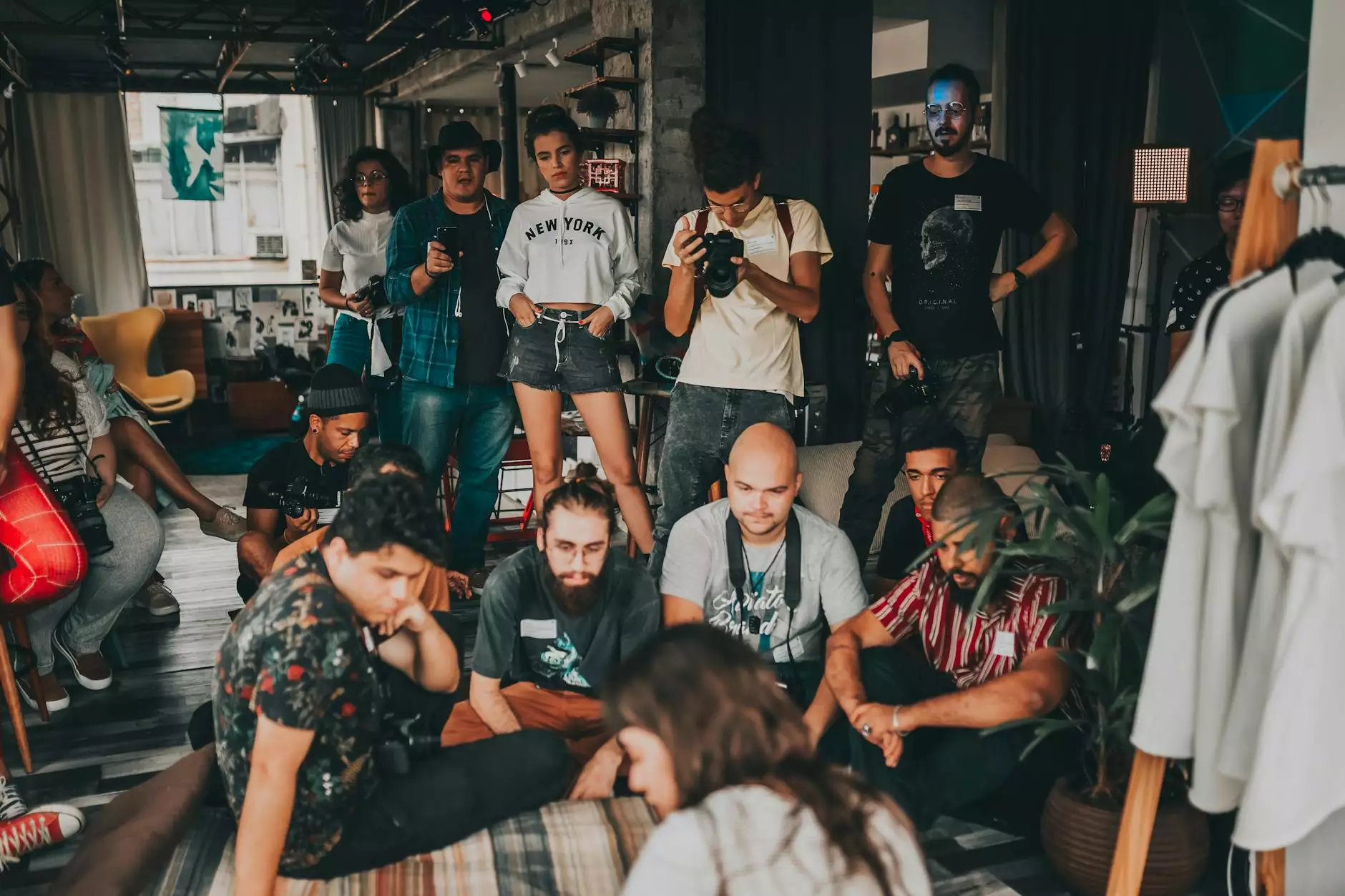 Welcome to McCormick Road Baptist Church, a thriving community dedicated to fostering faith, spiritual growth, and creating a positive impact in the lives of individuals. Our church, situated in the heart of the community, is home to a team of passionate and committed staff members who play a significant role in fulfilling our mission. Let us introduce you to the integral members of our staff, their roles, and the valuable contributions they make to our church and the wider community.
The Pastoral Team - Guiding and Inspiring
Our pastoral team is at the forefront of our church's spiritual leadership. Led by our esteemed senior pastor Reverend John Smith, whose decades of dedication and experience have served as a guiding light in our community, our pastoral team works tirelessly to provide spiritual guidance, support, and inspiration to our congregation.
Reverend John Smith - Senior Pastor
Reverend John Smith, with over 25 years of pastoral experience, leads our congregation with unwavering passion and wisdom. Known for his dynamic preaching and compassionate nature, Reverend Smith's sermons are thought-provoking and uplifting, touching the hearts of all who listen. His commitment to spreading the word of God has created a profound impact in our church and the surrounding community.
Minister Sarah Johnson - Assistant Pastor
As our dedicated assistant pastor, Minister Sarah Johnson plays a vital role in supporting the senior pastor and the overall pastoral team. With her compassionate nature and strong spiritual understanding, Minister Johnson offers guidance and support to our congregation, ensuring that their needs are met on both a practical and spiritual level. Her passion for helping others enables her to foster a sense of unity and love within our church family.
The Worship Team - Uplifting Hearts Through Music
At McCormick Road Baptist Church, music plays a central role in our worship services. Our talented worship team, responsible for leading the congregation in praise and worship, brings a harmonious blend of voices and musical talents, creating an atmosphere of joy, reverence, and spiritual connection.
Emily Turner - Worship Pastor
Emily Turner, our gifted worship pastor, leads the congregation in heartfelt praise and worship, using her musical talents to elevate our connection with God. With her guidance, our worship team creates a diverse and inspiring music repertoire, incorporating both traditional hymns and contemporary songs of praise. Emily's commitment to excellence ensures that our worship services are uplifting and deeply meaningful for all who attend.
The Worship Band
Comprised of talented musicians and singers, our worship band brings an energetic and soul-stirring element to our worship services. With a harmonious blend of vocals, guitar, piano, drums, and more, they help create an immersive worship experience, inviting congregants to connect with their faith through music.
The Teaching Team - Nurturing Spiritual Growth
Enriching the spiritual lives of our members, the teaching team at McCormick Road Baptist Church engages, educates, and fosters spiritual growth through various educational programs and ministries.
Dr. Elizabeth Adams - Director of Christian Education
Dr. Elizabeth Adams, our esteemed Director of Christian Education, is dedicated to developing educational programs that nurture spiritual growth and biblical understanding. Through her leadership and expertise, Dr. Adams ensures that our church offers enriching opportunities for individuals of all ages to deepen their knowledge of the Bible, theology, and Christian principles. Her passion for education and the spiritual well-being of our congregation is greatly valued.
The Sunday School Teachers
Our team of Sunday School teachers, under the guidance of Dr. Elizabeth Adams, imparts valuable teachings to children, youth, and adults alike. By creating a dynamic and inclusive learning environment, our dedicated teachers help individuals explore their faith, ask meaningful questions, and develop a strong foundation rooted in God's love and teachings.
The Outreach Team - Extending Love and Support
As a community-focused church, our outreach team works diligently to extend love, compassion, and support to those in need, both within our congregation and the broader community. Through various initiatives, we strive to make a positive impact, providing resources, assistance, and a helping hand to those facing challenges.
Jessica Thompson - Community Outreach Coordinator
Jessica Thompson, our dedicated Community Outreach Coordinator, leads our outreach efforts with compassion and determination. With a deep understanding of the needs of our community, Jessica coordinates a range of initiatives, such as food drives, clothing donations, and community events, to ensure that the love of God is shared with those who require support. Her commitment to making a positive change inspires both our congregation and the community we serve.
The Support Team
Our support team, consisting of volunteers from our congregation, plays a significant role in assisting with various outreach programs. Their willingness to give their time and energy to help those in need showcases the deep sense of community and love that thrives within McCormick Road Baptist Church.
The Administrative Team - Keeping Things Running Smoothly
Behind the scenes, our administrative team ensures that the day-to-day operations of McCormick Road Baptist Church run smoothly and efficiently. From managing finances to coordinating events, their dedication and organizational skills are fundamental in supporting the entire church community.
Mark Williams - Church Administrator
Mark Williams, our capable Church Administrator, oversees the administrative aspects of our church, ensuring that all necessary tasks are completed with precision and care. Mark's attention to detail and strong organizational skills contribute to the effective functioning of our church, enabling other staff members to focus on their respective roles and responsibilities.
The Administrative Team Members
Our administrative team members work in collaboration with Mark Williams, handling various administrative duties including financial management, event coordination, volunteer coordination, and more. Their dedication ensures that our church operates seamlessly, allowing us to focus on fulfilling our mission.
The Power of Community - Join Us on This Journey of Faith
At McCormick Road Baptist Church, our dedicated staff members form an incredible team, united by their shared commitment to serving both God and our community. Their individual contributions, passion, and expertise combine to create a vibrant and nurturing environment for spiritual growth, worship, and outreach. We invite you to join us on this incredible journey of faith and experience the love, support, and transformative power of our McCormick Road Baptist Church family.
For more information about our staff members, worship services, educational programs, and community initiatives, please feel free to navigate our website and explore the various resources we offer. We look forward to welcoming you into our church community with open arms.