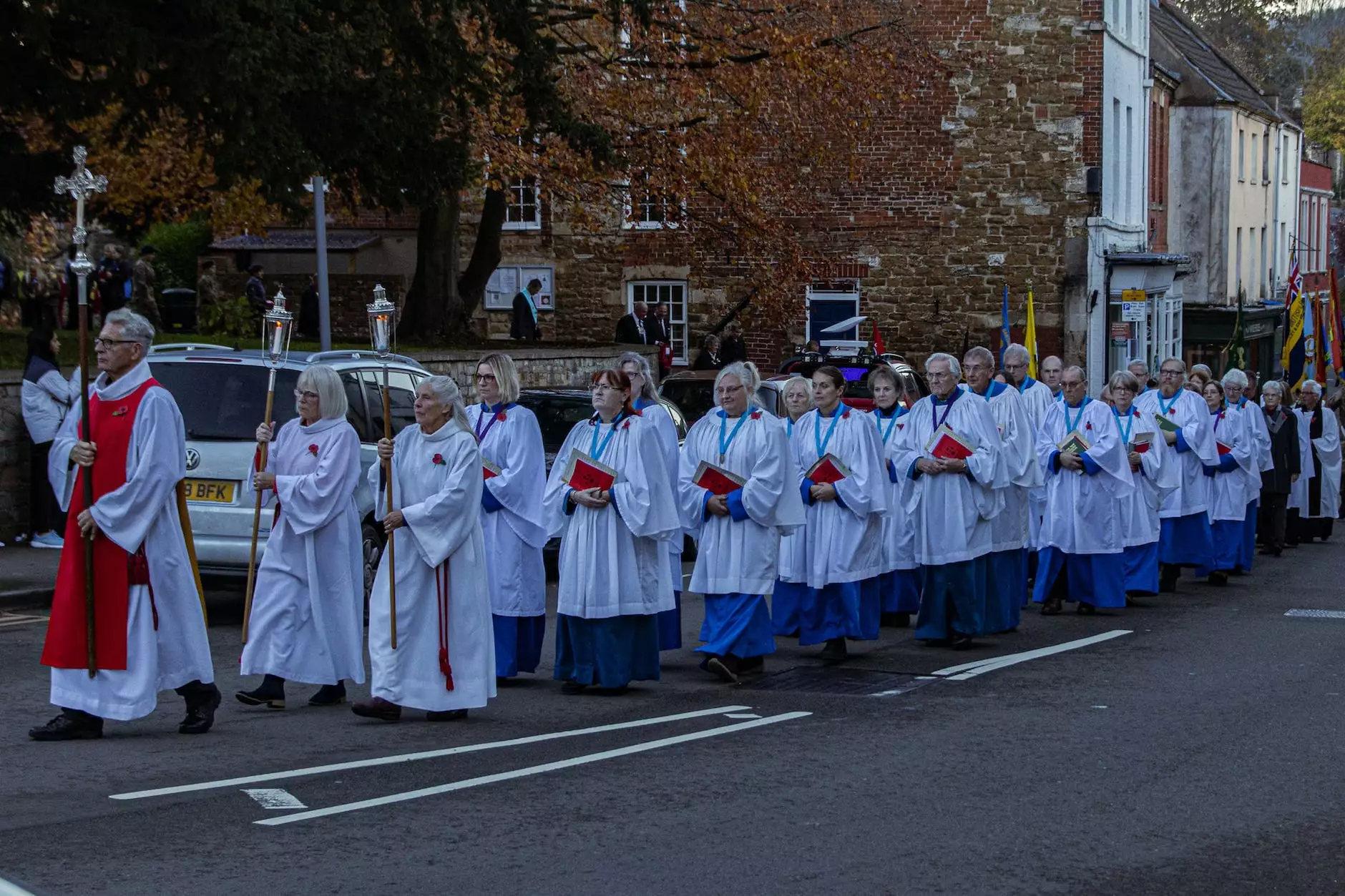 Welcome to McCormick Road Baptist Church, where we believe in nurturing spiritual maturity and guiding individuals on their faith journeys.
The Importance of Spiritual Maturity
Spiritual maturity is a vital aspect of our belief system as individuals seeking to deepen and strengthen our faith. It represents the growth and development of one's spiritual life, encompassing a broader understanding of oneself, the world, and the relationship with a higher power or divine entity.
At McCormick Road Baptist Church, we recognize that spiritual maturity is an ongoing journey, not a destination. It involves cultivating a deep-rooted connection with God, seeking spiritual wisdom, and aligning one's thoughts, actions, and values with the teachings of Scripture. We provide a supportive community and various resources to facilitate this growth process.
Nurturing Spiritual Growth
Our dedicated team of pastors, leaders, and volunteers at McCormick Road Baptist Church is committed to fostering spiritual growth and helping individuals achieve spiritual maturity. We offer a range of programs, services, and opportunities designed to meet the diverse needs of our community.
Biblical Studies and Discipleship
One of the cornerstones of our spiritual growth initiatives is our emphasis on biblical studies and discipleship. Through in-depth exploration of scripture and small group studies, we provide a platform for individuals to gain a deeper understanding of God's word, develop a personal relationship with Jesus Christ, and apply biblical principles to their daily lives.
Our discipleship programs focus on guiding individuals through their spiritual journey, equipping them with tools to navigate challenges, and fostering accountability within a supportive community. We believe that by grounding oneself in the teachings of the Bible, individuals can cultivate spiritual maturity and experience transformative growth.
Prayer and Worship
Prayer and worship are integral components of spiritual growth and maturity. Through our dynamic worship services, we create an atmosphere of reverence, awe, and heartfelt praise. Worship allows individuals to connect with God, express their gratitude, seek guidance, and experience spiritual transformation.
Prayer is a powerful tool that enables a direct line of communication with God. At McCormick Road Baptist Church, we encourage a vibrant prayer life, fostering individual and corporate prayer. Our prayer groups, prayer vigils, and intercessory prayer sessions provide opportunities for individuals to seek spiritual guidance, share their burdens, and experience the comforting presence of God.
Serving Others
As part of our commitment to spiritual maturity, we emphasize the importance of serving others within our community and society. We believe that true spiritual growth involves selflessness, compassion, and reaching out to those in need. Through various outreach programs and community initiatives, we provide opportunities for individuals to engage in acts of service, practice empathy, and make a positive impact in the lives of others.
Fostering Lasting Transformation
McCormick Road Baptist Church is dedicated to assisting individuals in their pursuit of spiritual maturity. Our inclusive and welcoming environment, coupled with the resources and support we offer, create an ideal platform for personal growth and transformation.
By embracing the journey of spiritual maturity, individuals can experience a deeper understanding of their own beliefs, forge a stronger connection with God, and contribute meaningfully to the wider community. At McCormick Road Baptist Church, we are passionate about accompanying you on this journey and supporting you every step of the way.
Join us today and embark on a transformative path towards spiritual maturity with McCormick Road Baptist Church!