Worship Arts | Orlando
Mar 27, 2020
Ministry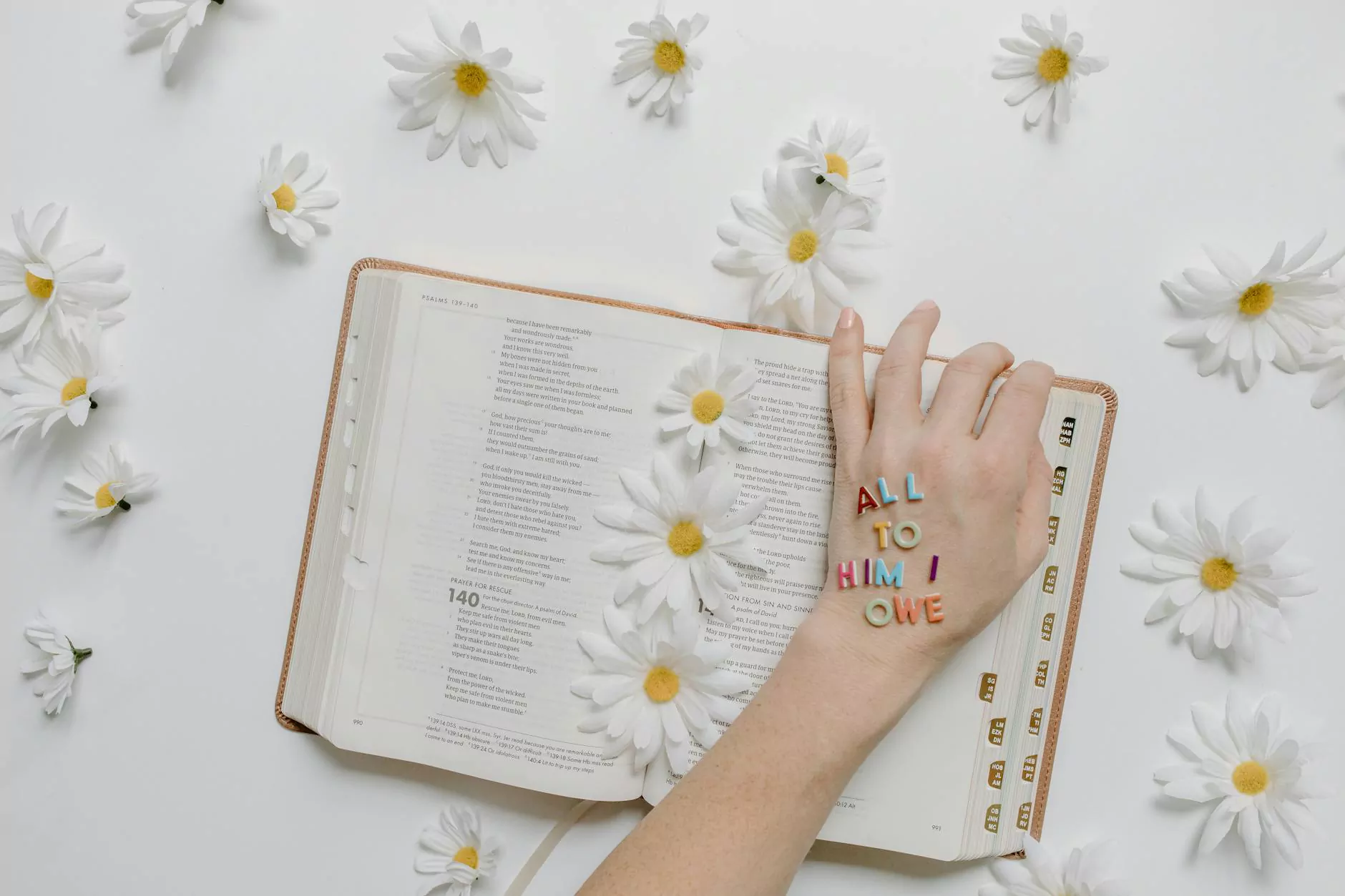 Experience the Transformative Power of Worship Arts
Welcome to McCormick Road Baptist Church's Worship Arts page in Orlando, where faith and creativity come together to create a dynamic and uplifting worship experience. Our vibrant community embraces the transformative power of music, drama, dance, and other forms of artistic expression as we seek to deepen our connection with God and inspire others.
Unleashing the Spirit of Worship
At McCormick Road Baptist Church, we believe that worship is not confined to a traditional structure but can take various forms to resonate with individuals on a deeper level. Our Worship Arts ministry offers a diverse range of opportunities for individuals of all ages and backgrounds to participate and express their faith:
1. Music Ministry
Immerse yourself in the power of music through our music ministry. Whether you are an experienced musician or just starting your journey, our dedicated team of talented musicians and vocalists welcomes you to join our choir, orchestra, or worship band. Experience the joy of creating harmonies and melodies that uplift the soul and connect with the divine.
2. Drama and Theater
Drama and theater bring stories to life and provide a unique means of communication. Discover your inner actor or actress as you participate in our dramatic productions and skits that convey powerful messages of hope, love, and redemption. Be part of a team that uses the art of storytelling to touch hearts and engage the congregation in a transformative worship experience.
3. Dance Ministry
Express your faith through the beauty and grace of dance. Our dance ministry combines artistic movement with spiritual devotion to convey profound messages. Whether you prefer contemporary, ballet, or interpretive dance, there is a place for you to use your gift and worship through the language of movement.
4. Visual Arts
Give life to your creativity through visual arts. Join our community of painters, sculptors, photographers, and other visual artists who use their talents to inspire worship and reflection. Through exhibitions, installations, and collaborative projects, we aim to create a visual tapestry that enriches the worship experience and stimulates contemplation.
Embracing Community and Faith
McCormick Road Baptist Church encourages a strong sense of community and seeks to create an inclusive environment where everyone can share their talents and find their place. Our Worship Arts ministry promotes collaboration, unity, and growth, fostering relationships that extend beyond the walls of our church.
As a member of our Worship Arts community, you will have the opportunity to:
Participate in regular rehearsals, workshops, and masterclasses led by experienced and passionate instructors.
Collaborate with like-minded individuals to create meaningful and impactful worship experiences.
Engage in outreach programs that use worship arts to spread love, hope, and the message of Christ to the wider community.
Attend conferences and events that provide further learning and inspiration in your chosen artistic discipline.
Be part of a supportive and nurturing community that celebrates each other's gifts and encourages personal and spiritual growth.
Join Our Vibrant Worship Arts Community
If you are in Orlando and looking for a worship experience that goes beyond the traditional, McCormick Road Baptist Church's Worship Arts ministry invites you to join our vibrant and diverse community. Unleash your creativity, deepen your faith, and discover the transformative power of worship arts. Experience the synergy of passion, talent, and devotion as we explore the intersection of faith and artistic expression.
Visit us today and let the colors, sounds, and movements of worship arts resonate in your heart as we celebrate and honor God together.
Contact Us
McCormick Road Baptist Church
Address: 1234 McCormick Road, Orlando, FL 12345
Email: [email protected]
Phone: 555-123-4567