Family & Friends Weekend at McCormick Road Baptist Church
Jan 9, 2022
Events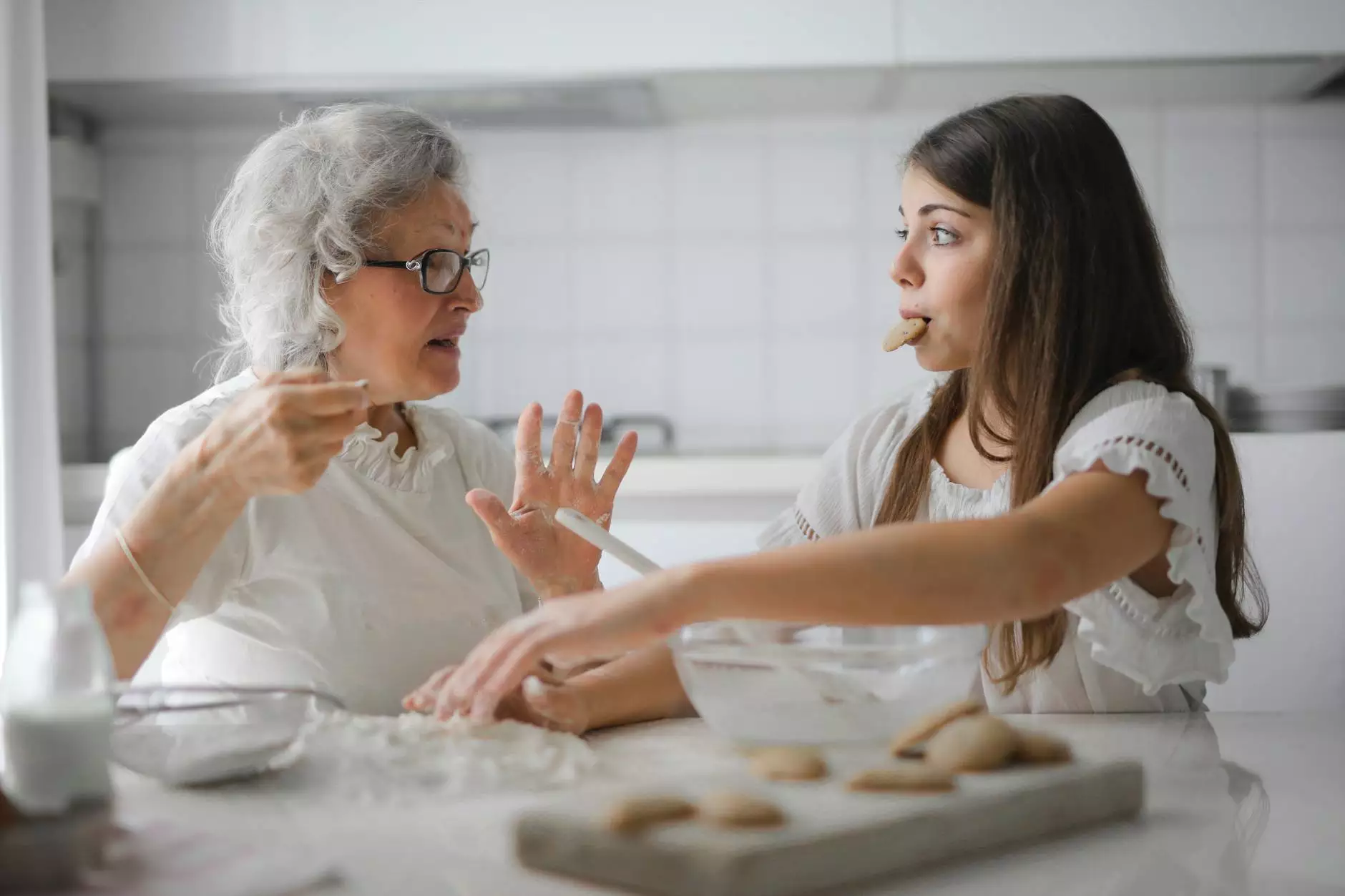 Welcome to the Community and Society Event of the Year!
Are you ready for a weekend filled with love, faith, and togetherness? Look no further! Join us for the incredible Family & Friends Weekend at McCormick Road Baptist Church, your go-to destination for an unforgettable experience.
Experience a Vibrant Community Built on Faith
Get ready to immerse yourself in a vibrant community that values faith and embraces love. At McCormick Road Baptist Church, we believe in the power of togetherness and the strength that comes from sharing a common bond. Our Family & Friends Weekend is an opportunity for all members of our community, old and new, to come together and celebrate life's blessings.
Throughout the weekend, you'll have the chance to participate in a variety of engaging activities suitable for all ages. From profound spiritual discussions to heartwarming fellowship, we have carefully curated a program that aims to strengthen your faith and deepen your connection with the community.
Engaging Activities for Everyone
No matter your interests or age, there is something for everyone at our Family & Friends Weekend. We have planned an array of activities that are sure to leave a lasting impression:
Inspiring Sermons and Messages: Prepare to be moved by our renowned speakers who will share their wisdom and insights on faith, hope, and love. Their messages will touch your heart and ignite a spark within you.
Interactive Workshops and Discussion Panels: Engage in lively discussions and learn from experts in our interactive workshops. These sessions will provide unique perspectives and valuable insights on various aspects of faith and beliefs.
Heartwarming Fellowship Opportunities: Connect with fellow attendees and forge new friendships during our dedicated fellowship events. These moments of unity and support will leave you feeling uplifted and cherished.
Exciting Activities for Children and Teens: We haven't forgotten about the younger members of our community! We have organized fun-filled activities and engaging programs tailored specifically for children and teenagers.
Inspirational Music Performances: Experience the power of music as talented musicians and vocalists fill our sanctuary with mesmerizing melodies. Let your soul soar as you take part in these unforgettable performances.
Delicious Food and Refreshments: Indulge in delectable treats and refreshing drinks during dedicated meal times. Enjoy the company of friends and family while satisfying your taste buds.
Join Us for an Unforgettable Weekend
Don't miss out on this exceptional opportunity to be part of our Family & Friends Weekend at McCormick Road Baptist Church. Mark your calendars, gather your loved ones, and get ready to create beautiful memories that will last a lifetime.
Further details and information regarding registration, schedules, and additional activities will be announced soon. Stay tuned to our website and social media channels for updates.
Ready to embark on a journey of faith, love, and togetherness? Join us for the highly anticipated Family & Friends Weekend at McCormick Road Baptist Church. We can't wait to welcome you with open arms and share this extraordinary experience with you!
Keywords: Family & Friends Weekend, ROLCC, McCormick Road Baptist Church, community, society, faith, beliefs