Coronavirus | ROLCC
Apr 29, 2018
Events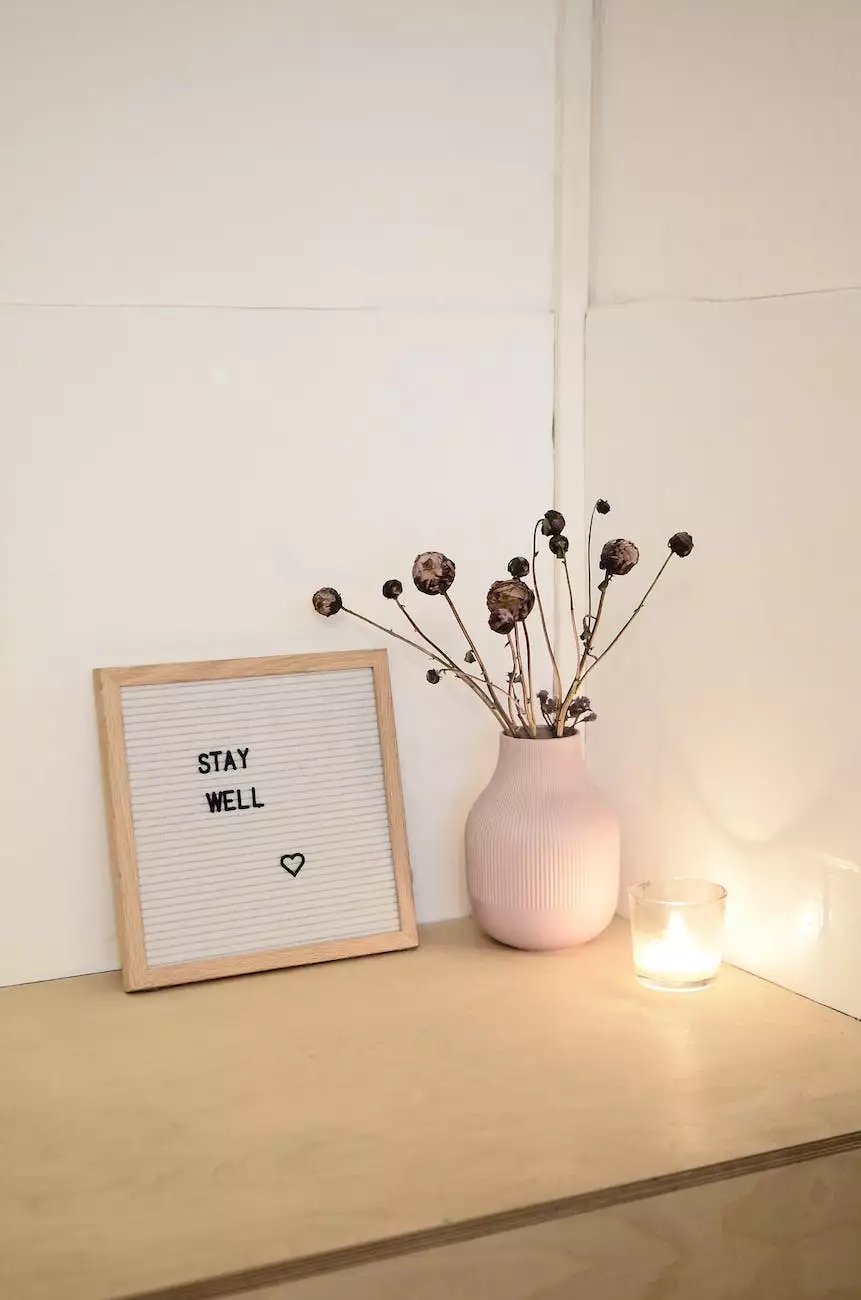 Understanding the Coronavirus Pandemic
The coronavirus, also known as COVID-19, has significantly impacted the global community. As McCormick Road Baptist Church, we understand the importance of staying informed and providing support during this challenging time.
Stay Updated with Reliable Information
It is vital to rely on accurate and trustworthy sources for information regarding the coronavirus. Our dedicated team is committed to staying updated with the latest news and guidelines provided by reliable health organizations such as the World Health Organization (WHO) and the Centers for Disease Control and Prevention (CDC).
How Does the Coronavirus Spread?
The coronavirus primarily spreads through respiratory droplets when an infected person coughs or sneezes. It can also spread by touching contaminated surfaces and then touching the face, particularly the eyes, nose, or mouth.
Symptoms of COVID-19
Common symptoms of COVID-19 include:
Fever
Cough
Shortness of breath
Loss of taste or smell
These symptoms can vary in severity and may appear 2-14 days after exposure to the virus.
Protecting Yourself and Others
To prevent the spread of the coronavirus, it is crucial to practice good hygiene and follow recommended guidelines:
1. Wash Your Hands Frequently
Wash your hands with soap and water for at least 20 seconds, especially after being in public places, using the restroom, or sneezing/coughing. If soap and water are not available, use hand sanitizer with at least 60% alcohol content.
2. Wear a Mask
Wearing a mask can help protect yourself and others from COVID-19. It is particularly important when social distancing is challenging, such as in crowded areas or when interacting with high-risk individuals.
3. Practice Social Distancing
Maintain a safe distance (at least 6 feet) from others who are not from your household. Avoid large gatherings and crowded places to minimize the risk of exposure.
4. Stay Home if You're Feeling Unwell
If you experience symptoms related to COVID-19 or have been in close contact with someone who tested positive, it is crucial to stay home and seek medical advice. By doing so, you play an essential role in preventing the spread of the virus.
Support and Resources from McCormick Road Baptist Church
McCormick Road Baptist Church is dedicated to supporting our community during the coronavirus pandemic. We understand the impact it has had on individuals, families, and the wider society.
Virtual Worship Services
While physical gatherings may be limited, we continue to offer virtual worship services to ensure a sense of community, encourage spiritual growth, and provide guidance during these uncertain times. Join us online for a meaningful worship experience.
Prayer and Counseling
We believe in the power of prayer and are here to provide spiritual and emotional support. Our dedicated team of pastors and counselors are available to listen, pray with you, and offer guidance as we navigate through this challenging period together.
Online Resources
Discover a wealth of online resources, including informative articles, educational materials, and helpful tips for maintaining physical and mental well-being during the pandemic. Stay connected with our online community as we journey through these unprecedented times.
Community Outreach Initiatives
As part of our commitment to serve those in need, we have implemented various community outreach initiatives, aiming to support vulnerable individuals and families affected by the pandemic. Together, we can make a difference.
Stay Informed and Connected
At McCormick Road Baptist Church, we understand the challenges caused by the coronavirus pandemic. By staying informed, following the recommended guidelines, and accessing the resources we provide, we can navigate this difficult time together.
Stay connected with us through our website, social media channels, and virtual events. We are here to support and strengthen our community, nurturing faith and providing hope during these unprecedented times.