Baptism Service - Sunday, September 18th at 10AM
Aug 22, 2019
Events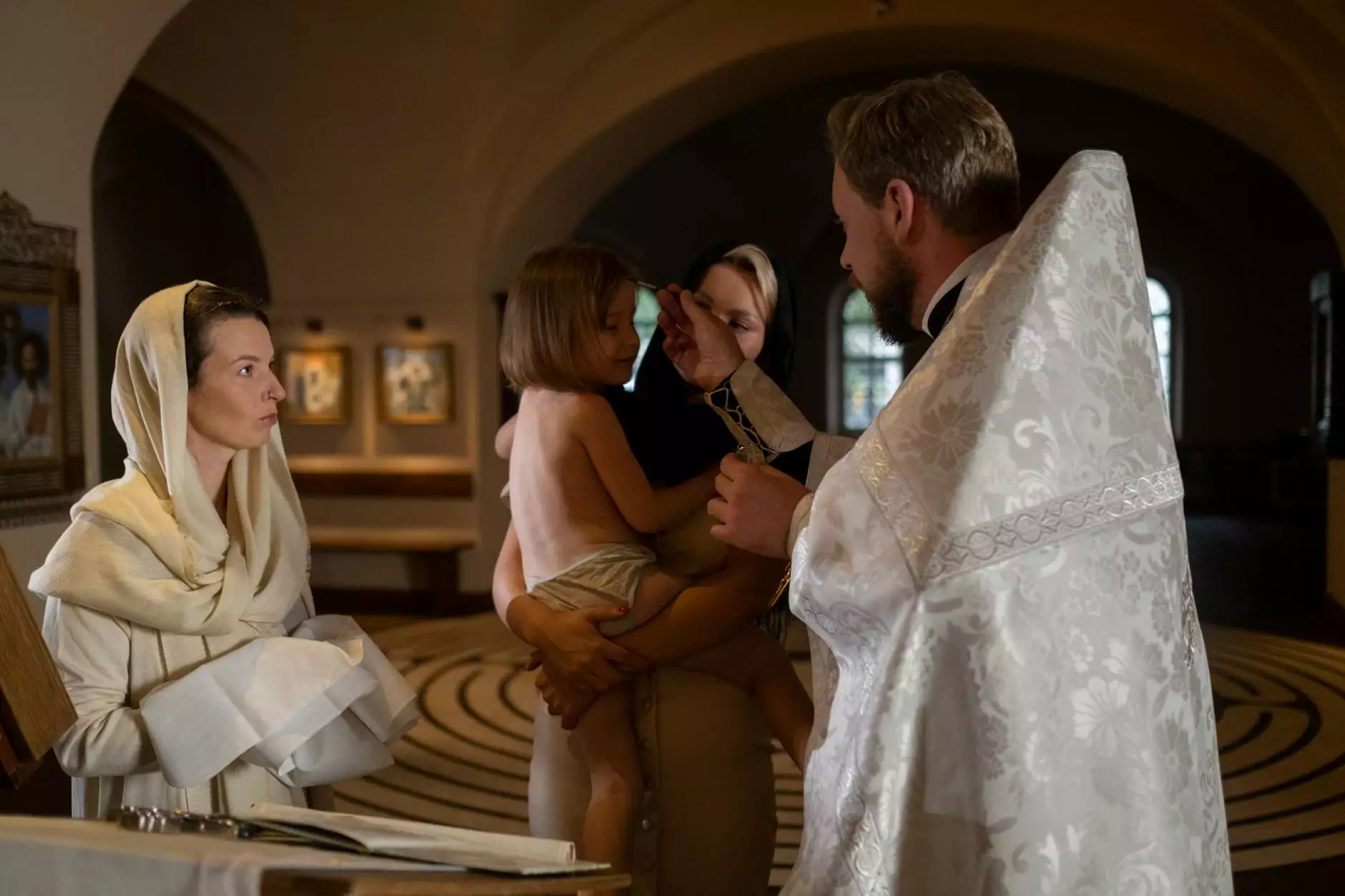 The Power of Baptism
At McCormick Road Baptist Church, we believe that baptism is a significant step in one's spiritual journey. Baptism symbolizes the death, burial, and resurrection of Jesus Christ and signifies a believer's identification with Him. If you are considering getting baptized, we invite you to join us for our upcoming baptism service on Sunday, September 18th at 10AM.
What to Expect
Our baptism service is a celebratory event filled with joy and a sense of community. The service will take place in our beautiful sanctuary, which provides a peaceful and inviting atmosphere. Whether you are a long-time member or new to our church, you are welcome to participate in the baptism service.
Preparing for Baptism
Before the baptism service, we encourage you to reflect on the significance of baptism and its role in your faith journey. Baptism is a public declaration of your commitment to follow Jesus Christ. It symbolizes the washing away of sins and the empowerment of the Holy Spirit in your life. If you have any questions or would like to learn more about baptism, don't hesitate to reach out to our pastoral team.
How to Participate
If you have made the decision to be baptized, we ask that you contact our church office prior to the event, so we can prepare for your participation. Our friendly staff will guide you through the process and provide you with all the necessary information. We want to ensure that your baptism experience is meaningful and special.
Join Our Faith Community
At McCormick Road Baptist Church, we are a vibrant and inclusive faith community dedicated to growing in our relationship with God and one another. Our church offers a variety of ministries and programs designed to meet the spiritual needs of individuals and families. We welcome you to explore our website and learn more about what we have to offer.
Experience Transformation
Baptism is a powerful experience that can deepen your connection with God and bring about spiritual transformation. By publicly declaring your faith and participating in this sacred sacrament, you invite God's grace and love into your life in a profound way. We believe that baptism is a step towards a closer relationship with Jesus Christ and an opportunity for renewal and growth.
Connect with Us
If you have any questions about our upcoming baptism service or would like to learn more about our church, please feel free to reach out to us. We would be delighted to connect with you and assist you on your spiritual journey. Join us on Sunday, September 18th at 10AM as we celebrate the transformative power of baptism at McCormick Road Baptist Church.