Faith & Family Night - Orlando, FL
Aug 24, 2023
Events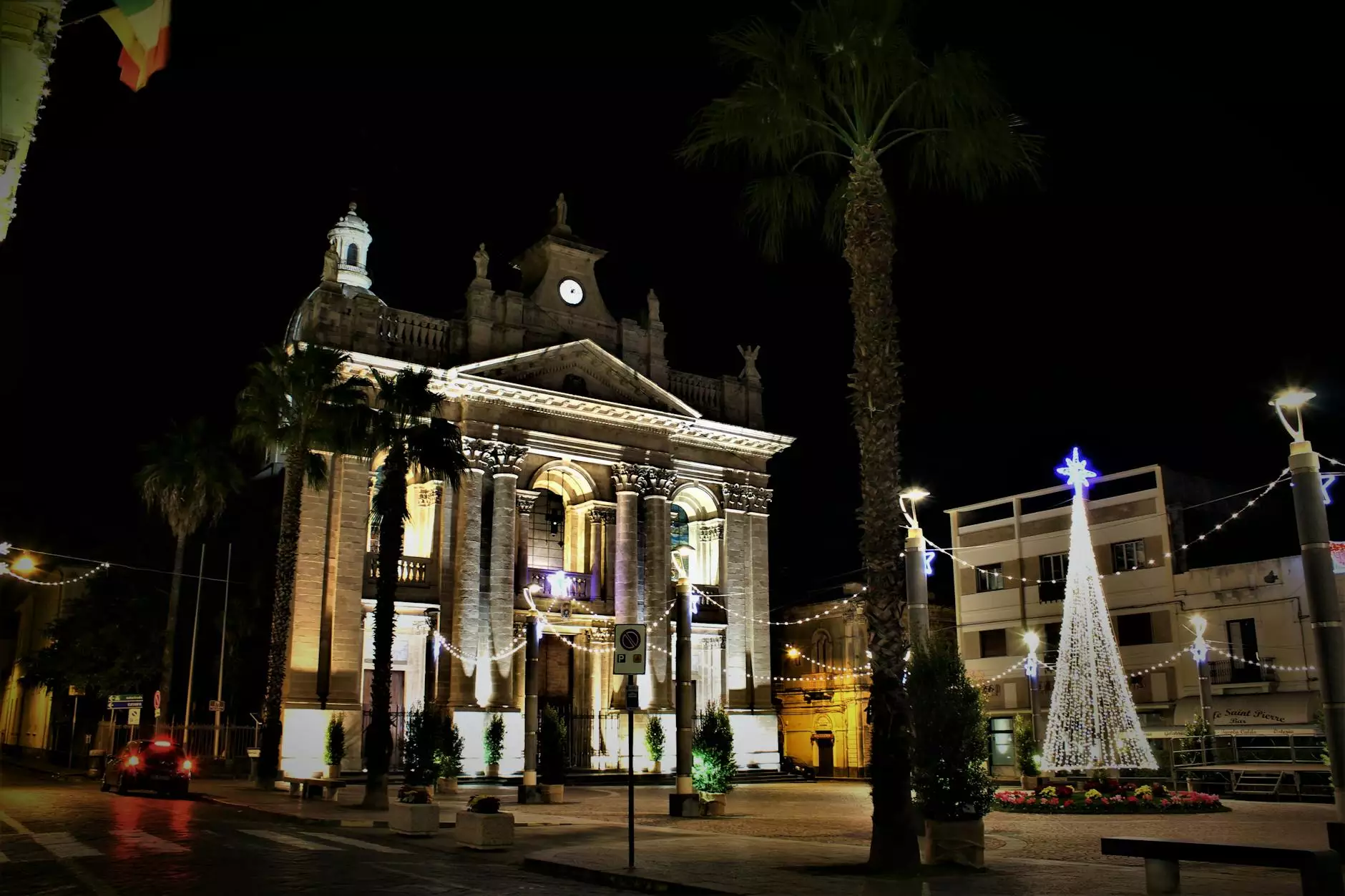 Welcome to Faith & Family Night
At McCormick Road Baptist Church, we are thrilled to present the highly anticipated Faith & Family Night in beautiful Orlando, FL. This special event brings together individuals and families from our vibrant community for an evening of inspiration, joy, and fellowship.
A Night of Worship and Celebration
Join us as we come together to worship and celebrate our faith. Faith & Family Night is a unique experience where believers gather to lift their voices, glorify God in unity, and express gratitude for His blessings. Our talented worship team will lead us in soul-stirring songs and hymns that will uplift your spirit and deepen your connection with the Divine.
Powerful Messages to Transform Lives
Prepare yourself to receive powerful messages from our esteemed speakers, renowned for their ability to communicate God's word with conviction and clarity. Through their insightful teachings, you will gain a deeper understanding of your faith, discover practical ways to apply biblical principles to your daily life, and find strength and guidance for your spiritual journey.
Engaging Activities for All Ages
At McCormick Road Baptist Church, we believe in fostering strong relationships and building a sense of community. That's why we've specially curated a range of engaging activities for all ages during Faith & Family Night. From fun-filled games and interactive workshops to thought-provoking discussions and educational sessions, there's something for everyone.
Children's Corner
We understand the importance of nurturing young hearts and minds. Our Children's Corner is a safe and exciting space where kids can explore their faith through age-appropriate activities, music, and stories. Our trained volunteers are committed to providing a loving and enriching environment that fosters spiritual growth.
Connecting with Like-Minded Individuals
Faith & Family Night offers a unique opportunity to connect with like-minded individuals and build lasting friendships. Form new bonds, share experiences, and find support within our warm and welcoming community. Discover the power of coming together for a common purpose, and strengthen your relationship with both God and fellow believers.
Experience the Warmth of McCormick Road Baptist Church
At McCormick Road Baptist Church, we pride ourselves on our inclusive and compassionate nature. We strive to create a space where everyone feels valued, loved, and accepted. Our faith-based events, including Faith & Family Night, are a testament to our commitment to fostering an environment that promotes spiritual growth, personal development, and community engagement.
Join Us for Faith & Family Night - An Unforgettable Experience
Don't miss out on this extraordinary opportunity to be a part of Faith & Family Night at McCormick Road Baptist Church in Orlando, FL. Mark your calendars and invite your friends and family to join you on this unforgettable journey of faith, hope, and love. Come and experience the joy of worshipping, celebrating, and connecting with others who share your beliefs. Together, let's create memories that will last a lifetime.
Find Us
McCormick Road Baptist Church is located at [insert address here]. We welcome you with open arms and look forward to seeing you at Faith & Family Night. For more information about our church and upcoming events, please visit our website or contact us at [insert contact information here].