Prayer Wall - Connecting the Community through Faith
Nov 23, 2022
Spirituality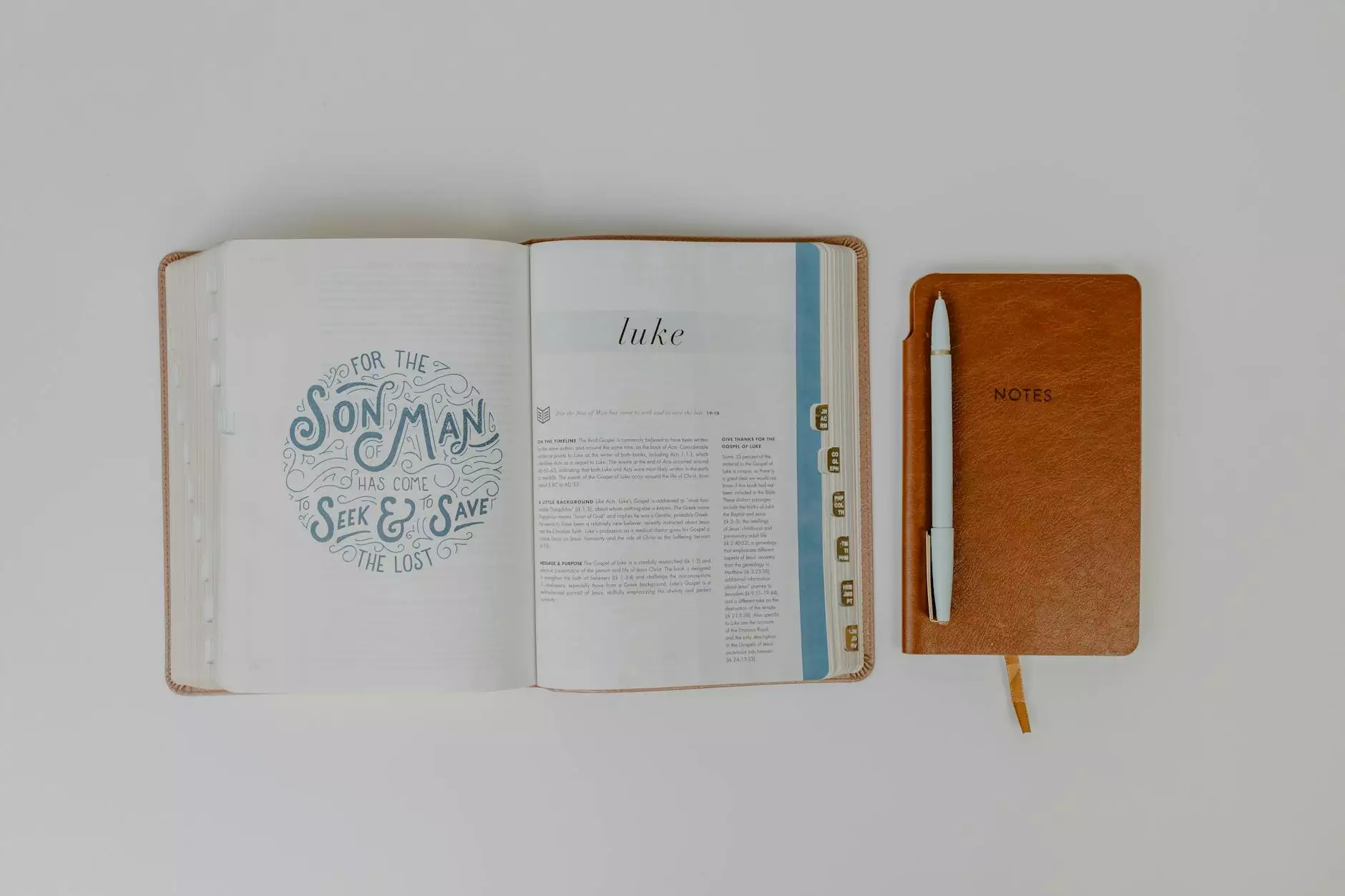 Welcome to McCormick Road Baptist Church
Thank you for visiting the Prayer Wall of McCormick Road Baptist Church. As a vibrant and loving community, we believe in the power of prayer and its ability to bring about transformation. We invite you to join us in submitting your prayers and connecting with others who share a deep commitment to faith and beliefs.
Our Commitment to Prayer
At McCormick Road Baptist Church, prayer is at the core of our existence. We understand that life can present various challenges and moments of uncertainty, and it is during these times that we seek solace and guidance through prayer. Our Prayer Wall serves as a virtual gathering place, where individuals from all walks of life can come together, offer support, and lift each other up through the power of prayer.
Submit Your Prayers
We encourage you to share your prayers with our community. Whether it's a personal struggle, a prayer for a loved one, or a hope for the future, our Prayer Wall provides a platform for you to express your deepest thoughts and connect with others who are walking a similar journey. Our dedicated community is committed to praying for one another, creating an environment of love, support, and divine intervention.
Experience the Power of Prayer
Prayer is not just a mere exercise of words; it is a transformative practice that connects us to a higher power. Through prayer, we find comfort, direction, and a renewed sense of strength. The Prayer Wall at McCormick Road Baptist Church stands as a testament to the incredible ways in which prayer can impact our lives. Join us in experiencing the power of prayer and witness firsthand the miracles that unfold as we unite in faith.
Connect with a Community of Faith
As a member of the community and society, we understand the importance of having a support system in times of need. Through the Prayer Wall, you have the opportunity to engage with a diverse and compassionate community of faith. Share your prayers, send words of encouragement, and witness the strength that can be found within the bonds of a loving and supportive community. Together, we can weather life's storms and celebrate its joys.
Prayer Requests and Testimonies
The Prayer Wall is a place of both prayer requests and testimonies. It is here that you can seek intercession for your needs and share the outcomes, expressing your gratitude for answered prayers. By posting your prayers and testifying to the power of prayer, you are providing inspiration and hope to others who may be facing similar challenges. Your journey of faith matters, and your words have the potential to transform lives.
Join the Prayer Movement
We invite you to become a part of our growing prayer movement at McCormick Road Baptist Church. Regardless of your background, beliefs, or circumstances, you are welcomed with open arms. Our Prayer Wall is a space of inclusivity and acceptance, ensuring that everyone feels heard and valued. Together, we can make a difference in our lives, our community, and the world by standing together in prayer and faith.
Prayer Warriors Unite
The Prayer Wall is not just a platform for submitting prayers; it is also a place to become a warrior of prayer. We believe in the power of collective intercession, where individuals join forces to lift others and their needs to a higher authority. As you engage with our Prayer Wall and connect with fellow prayer warriors, you are becoming a champion of hope and an instrument of divine grace. Let us stand united, knowing that together, our prayers can move mountains.
Help Us Spread the Message
If you have experienced the transformative power of prayer through the Prayer Wall or witnessed its impact in your life, we invite you to share our platform with others. Together, we can create a ripple effect of prayer that reaches far beyond our physical walls and stretches into every corner of the world. Help us spread the message of hope, love, and divine intervention by sharing our Prayer Wall with your friends, family, and online community.
Pray Without Ceasing
As believers, we are called to pray without ceasing. The Prayer Wall at McCormick Road Baptist Church serves as a constant reminder that prayer is not limited to a specific time or place but is an ever-present source of strength, guidance, and connection. Harness the power of prayer in your life, strengthen your relationship with a higher power, and join us in creating a world where prayer is not only a practice but a way of life.
Let Your Prayers Be Heard
The Prayer Wall of McCormick Road Baptist Church is your platform to let your prayers be heard. We are committed to offering a safe and respectful space where your prayers can find a voice. Join our community of faith, submit your prayers, and connect with a network of individuals who share your spiritual journey. Together, we can find solace, hope, and answers through the power of prayer.