Windows to Our Souls | United Church of Gainesville
Oct 21, 2017
Ministry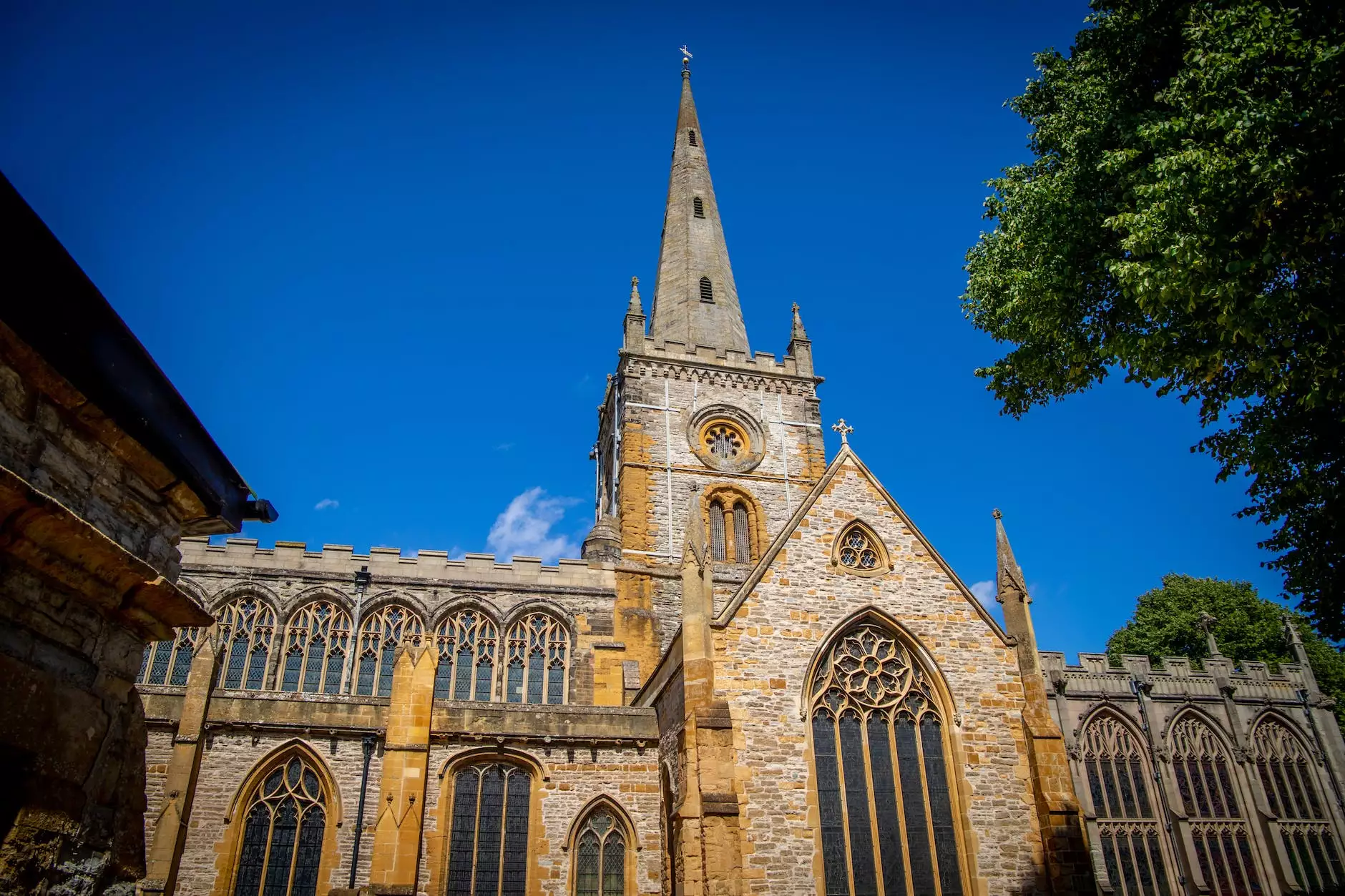 Welcome to McCormick Road Baptist Church
At McCormick Road Baptist Church, we strive to provide a welcoming community where individuals can explore their faith, find solace, and nourish their souls. Our church is dedicated to nurturing spiritual growth, fostering meaningful connections, and inspiring individuals to live purposeful lives in alignment with our beliefs.
Exploring Faith and Beliefs
Our church offers a variety of services, sermons, and community activities designed to cater to the diverse needs and interests of our congregation. We believe that faith is a deeply personal journey, and our aim is to provide a safe and supportive environment where individuals can explore their unique beliefs, ask questions, and grow spiritually.
Sermons
Join us as we delve into the deep wisdom and spiritual teachings of our faith during our impactful and inspiring sermons. Our experienced clergy deliver thought-provoking messages, helping us navigate the challenges of life, find meaning, and strengthen our connection with a higher power. At McCormick Road Baptist Church, we believe that these sermons serve as windows to our souls, offering valuable insights and guiding principles.
Community Activities
As an integral part of the Gainesville community, we actively engage in various community activities and outreach programs. Our church organizes initiatives to support those in need, promote social justice, and foster a sense of belonging among our congregation. Through these activities, we believe in making a positive difference in the lives of others, embodying the values of compassion, inclusivity, and service.
Building Meaningful Connections
At McCormick Road Baptist Church, we emphasize the importance of building meaningful connections and nurturing a strong sense of belonging within our congregation. We offer numerous opportunities for individuals to come together, form lasting friendships, and support one another along their spiritual journeys.
Small Group Gatherings
Our church provides small group gatherings where individuals can engage in intimate discussions, share personal experiences, and find support among like-minded individuals. These gatherings create a space for fostering deeper connections, exchanging diverse perspectives, and building a strong sense of community.
Youth and Family Programs
We understand the significance of nurturing the spiritual growth of individuals from all walks of life. That's why we offer programs catered specifically for youth and families. Through engaging activities, age-appropriate teachings, and mentoring, we aim to create an environment that inspires young minds, strengthens family bonds, and instills lasting values.
Finding Solace and Inspiration
McCormick Road Baptist Church is a sanctuary, a place where individuals can find solace and draw inspiration for their lives. We believe in the power of faith to guide us through life's challenges and provide comfort during difficult times. Our church community offers a nurturing environment where individuals can find strength, rediscover purpose, and deepen their spiritual connection.
Meditative Retreats
Experience moments of tranquility and introspection through our meditative retreats. These retreats provide an opportunity to pause, reflect, and rejuvenate amidst the hectic pace of everyday life. Embrace the stillness and delve deeper into the core of your being as you connect with your spirituality and find inner peace.
Inspiring Music and Worship
Join us for uplifting worship services where music and sacred rituals create an atmosphere of spiritual transcendence. Our music ministry enhances the worship experience, touching the hearts and souls of our congregation. Through the power of music, we seek to uplift spirits, express gratitude, and foster a sense of unity as we come together to worship.
Join Us Today
At McCormick Road Baptist Church, we welcome individuals from all backgrounds, beliefs, and walks of life to embark on a journey of spiritual exploration, personal growth, and community engagement. Join us today and be part of a vibrant community that seeks to inspire, empower, and transform lives.
Contact us at [email protected] or visit our website at http://www.mccormickroad.com/ to learn more about McCormick Road Baptist Church.