Board of Business – John Eyler
Aug 18, 2018
Team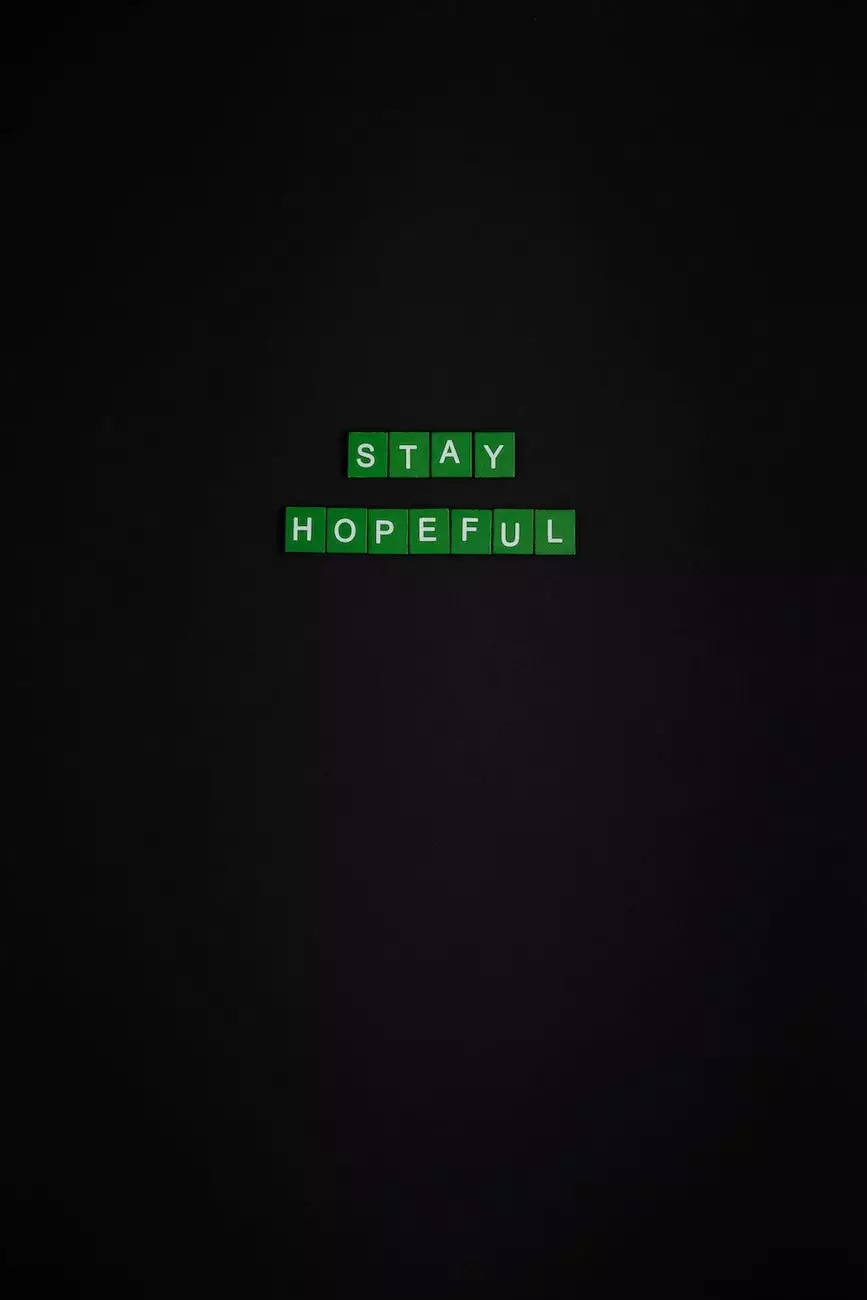 Welcome to the Board of Business page of McCormick Road Baptist Church!
Introduction
The Board of Business, under the exceptional leadership of John Eyler, plays a crucial role in driving the growth and impact of McCormick Road Baptist Church. Committed to serving our community and society under the Faith and Beliefs category, we strive to create a positive and purposeful environment that empowers individuals to achieve their full potential.
Our Initiatives
1. Community Engagement
At McCormick Road Baptist Church, we strongly believe in the power of community. Our Board of Business actively engages with local organizations, businesses, and residents to foster connections, promote unity, and address the needs of the community. Through organized events, outreach programs, and collaborative efforts, we aim to build strong bonds and make a lasting impact on the lives of those around us.
2. Entrepreneurship Support
As a church, we recognize the importance of supporting and nurturing budding entrepreneurs within our congregation and beyond. Through our Board of Business, we provide guidance, mentorship, and resources to individuals pursuing their entrepreneurial dreams. We believe that by empowering individuals to become successful business leaders, we can positively influence the economic growth and prosperity of our community.
3. Educational Programs
Education is a fundamental pillar of personal and societal growth. Our Board of Business is dedicated to promoting education and providing valuable learning opportunities. We offer scholarships, career development workshops, and seminars that equip individuals with the knowledge and skills necessary for personal and professional success. By investing in education, we aim to uplift individuals and contribute to the overall development of our community.
Our Achievements
Through the tireless efforts of John Eyler and the entire Board of Business, McCormick Road Baptist Church has achieved significant milestones in community development and societal impact. Some of our notable achievements include:
Establishment of a community food bank, providing essential resources to families in need.
Organizing annual charity drives, raising funds for local schools and organizations.
Creation of a mentorship program, connecting experienced professionals with aspiring entrepreneurs.
Development of a scholarship fund, supporting students in pursuing higher education.
Collaboration with local businesses to promote economic growth and create job opportunities.
Join Us Today
We invite you to be a part of our vibrant community at McCormick Road Baptist Church and join our Board of Business. Together, we can make a significant difference in the lives of individuals, families, and the community at large. Whether you are seeking to contribute your skills, share your knowledge, or simply connect with like-minded individuals, we welcome you with open arms.
By becoming a member of the Board of Business, you will have access to:
Exclusive networking opportunities with influential community leaders and professionals.
The chance to participate in impactful community projects and initiatives.
Ongoing personal and professional development through workshops and training.
The satisfaction of giving back to the community and making a positive difference.
Join us today and embark on a rewarding journey of growth, service, and community building!
Conclusion
The Board of Business, led by the visionary John Eyler, is dedicated to creating a vibrant and inclusive community through impactful initiatives. Our commitment to serving the community and enriching lives is at the heart of everything we do. Join us at McCormick Road Baptist Church and be a part of a thriving community that values faith, beliefs, and making a lasting impact!