5 Principles for Spiritual Living (Part 1 of 2)
Dec 28, 2019
Spirituality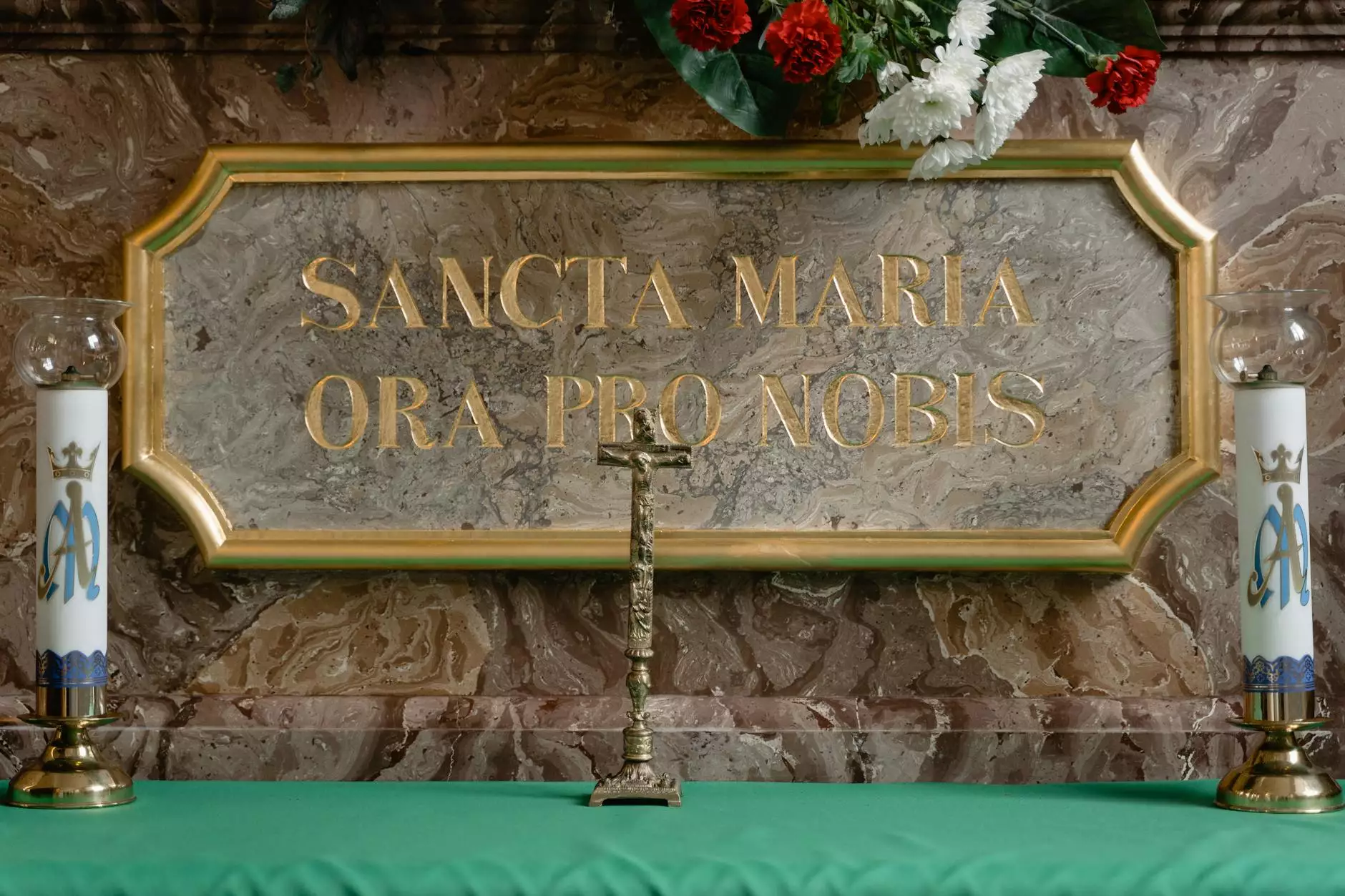 Introduction
Welcome to McCormick Road Baptist Church, a vibrant community passionate about spiritual growth and fostering strong beliefs. We believe that living a spiritually fulfilling life can greatly impact both individuals and the wider society. In this article, we will unveil the 5 fundamental principles that guide our approach towards spiritual living. Join us on this transformative journey today as we explore the deep aspects of faith and beliefs!
1. Faith in a Higher Power
At McCormick Road Baptist Church, we recognize the importance of having faith in a higher power. Developing a strong belief system is the foundation of spiritual living. Through engaging sermons, thought-provoking discussions, and supportive community, we help individuals strengthen their understanding of divine guidance and deepen their relationship with a higher power.
2. Cultivating Inner Peace
Inner peace is a valuable asset in our fast-paced world. At our church, we provide guidance and support to individuals seeking to cultivate a sense of inner peace. Through meditation sessions, mindfulness practices, and introspective teachings, we help our community members find solace in their spiritual journey, nurturing a calm and serene mind.
2.1 The Power of Meditation
Meditation is a powerful tool for self-discovery and inner transformation. We offer regular meditation classes where individuals can learn various techniques to quiet the mind, reduce stress, and connect with their spiritual essence. By embracing meditation, our community members experience enhanced focus, clarity, and an overall sense of well-being.
3. Embracing Love and Compassion
Love and compassion lie at the core of spiritual living. At McCormick Road Baptist Church, we encourage individuals to embrace these virtues in their daily lives. Through teachings inspired by the divine teachings, we foster an atmosphere of love, acceptance, and understanding, creating a close-knit community that supports and uplifts one another.
3.1 Acts of Kindness
Acts of kindness have the power to create a ripple effect, spreading positivity and transforming lives. We inspire our community members to engage in charitable deeds and volunteer work, aligning their actions with their spiritual beliefs. Through various community outreach programs, we strive to make a tangible difference in the lives of those in need.
4. Seeking Wisdom through Continuous Learning
At McCormick Road Baptist Church, we believe that the pursuit of wisdom is a lifelong journey. We offer a range of educational resources, including Bible study classes, theological forums, and guest speaker events, to encourage continuous learning. Our community members have ample opportunities to expand their knowledge, deepen their understanding of sacred texts, and grow spiritually.
5. Living a Life of Purpose
Living a life of purpose is a key aspect of spiritual living. Our church community provides guidance and support to help individuals identify their unique calling and embrace it fully. Through mentorship programs, personalized counseling, and workshops on life planning, we empower our members to align their passions and talents with their spiritual journey.
5.1 Making a Positive Impact
As we strive for spiritual growth, we recognize the importance of making a positive impact in the world around us. We encourage our community members to use their skills and resources to create positive change in society. By engaging in community service initiatives and advocating for social justice, we collectively contribute to building a more compassionate and harmonious world.
Conclusion
Embark on a spiritual journey with McCormick Road Baptist Church, where faith and beliefs merge with community and society. Our 5 principles for spiritual living provide a strong foundation for personal growth, self-discovery, and creating meaningful connections. Join our vibrant community today and experience the transformative power of spirituality like never before. Discover how our principles can guide you towards a purposeful and enriched life!
McCormick Road Baptist Church | Community and Society - Faith and Beliefs