Welcome to Sermons at McCormick Road Baptist Church
Jul 20, 2023
Ministry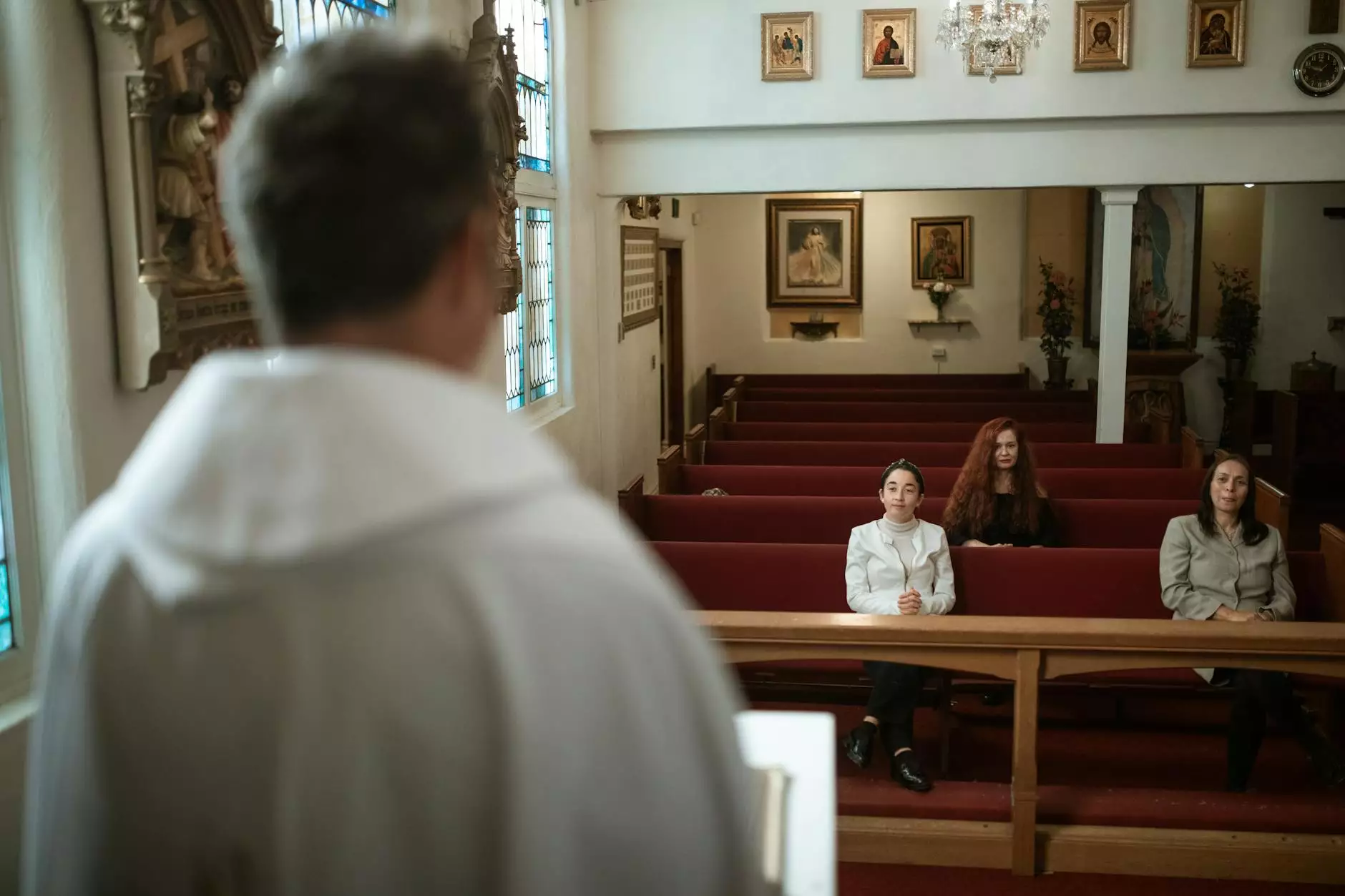 Connecting through Inspirational Messages
At McCormick Road Baptist Church, we believe in the power of sermons to inspire, motivate, and strengthen our community. Our Sermons page provides a collection of faith-based messages that seek to uplift your spirit, deepen your faith, and enrich your spiritual journey.
Exploring Our Sermon Series
Our dedicated team of pastors and guest speakers deliver inspiring sermons that cover a wide range of topics relevant to our daily lives and our collective faith. Each sermon is carefully crafted to provide practical insights, biblical teachings, and life-applicable lessons.
The Power of Faith
Discover the transformative power of faith as our pastors delve into its meaning and significance. Through engaging storytelling and thought-provoking messages, they share the importance of trusting in God's plan and living a life rooted in faith.
Nurturing Relationships
Explore the depths of relationships and learn how to build strong connections within your family, friends, and community. Our sermons shed light on topics such as forgiveness, love, communication, and unity, helping you foster harmonious relationships that reflect Christ's teachings.
Finding Purpose and Direction
Feeling lost or unsure about your life's purpose? Our sermons can provide guidance and help you discover your true calling. With meaningful discussions on discovering your strengths, embracing opportunities, and aligning your life with God's plan, you'll gain clarity and direction for your journey.
Join Our Community
McCormick Road Baptist Church is more than just a place of worship; we are a supportive community where you can feel connected and nourished on your spiritual path. Join us on Sundays for our services and experience the warmth, love, and fellowship that make our church so special.
Stay Connected
Stay updated with our latest sermons and events by subscribing to our newsletter. By joining our mailing list, you'll receive regular updates, sermon highlights, and exclusive content that will further enhance your spiritual journey.
A Place of Worship and Growth
McCormick Road Baptist Church offers an inviting space where individuals and families can come together to worship, learn, and grow. Our sermons serve as a catalyst for personal growth, providing the tools and inspiration needed to navigate life's challenges while staying rooted in faith.
Get Involved
Beyond sermons, our church offers various ministries and programs designed to cater to different age groups, interests, and needs. From youth programs to community outreach initiatives, there are ample opportunities for you to connect, contribute, and make a positive impact in the world around you.
Visit Us Today
We invite you to join us at McCormick Road Baptist Church and experience the transformative power of our sermons. Our doors are always open, and our community is ready to welcome you with open arms. Come as you are and embark on a journey of faith, love, and spiritual growth.