Welcome to Prayer Requests Info - Westside Baptist Church
Sep 5, 2022
Support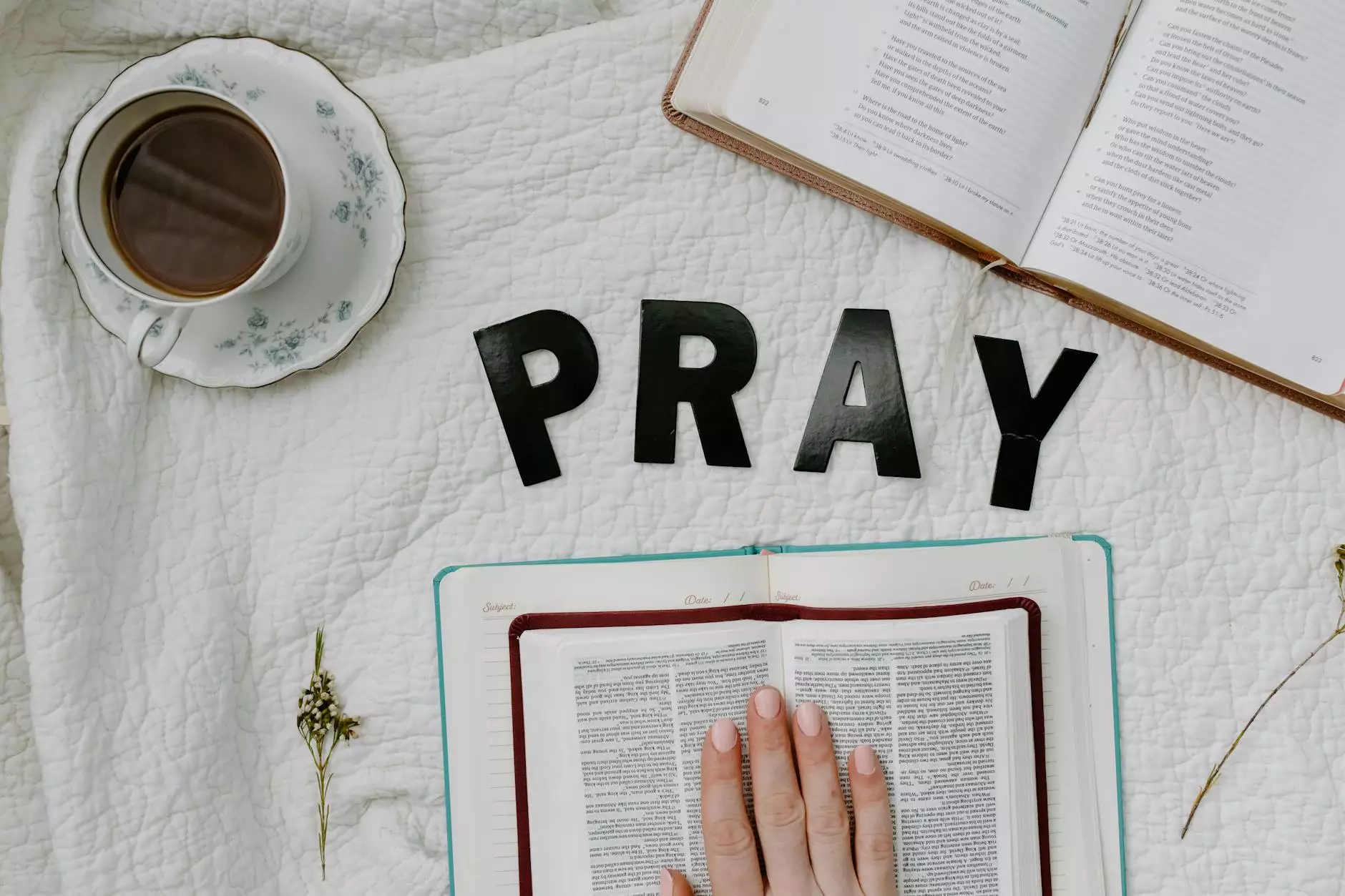 At McCormick Road Baptist Church, we understand the importance of connecting with a community that shares your faith and values. We believe in the power of prayer and invite you to join us at Westside Baptist Church, where we provide a platform for individuals to submit their prayer requests and experience the strength of community prayer.
The Power of Prayer
Prayer is a powerful tool that allows us to communicate with God, seek guidance, find comfort, and experience healing. It is a way to express our faith and connect with a higher power. At Westside Baptist Church, we believe that prayer has the ability to transform lives and bring about positive change, both within ourselves and our communities.
Whether you are facing challenging times, seeking solace, or simply want to express gratitude, our prayer request service provides a space for you to share your burdens and joys with others who understand and care. We encourage you to reach out to us and let us support you through the power of prayer.
How to Submit a Prayer Request
Submitting a prayer request is simple and confidential. All you need to do is complete the online prayer form found on our website. You have the option to share as much or as little information as you are comfortable with. Our dedicated team of prayer warriors will uplift your intentions before God and shower you with prayers of love, compassion, and healing.
Rest assured that your prayer request will be treated with the utmost respect, confidentiality, and sensitivity. We understand the importance of privacy and maintain a secure environment where you can freely express your needs without worry.
Community Prayer
At Westside Baptist Church, we believe in the power of community prayer. Our congregation comes together regularly to pray for various intentions and lift one another up in times of need. We hold prayer services, both in person and online, where individuals can join together in unity and support.
Connecting with others who share your faith and experiences can provide a sense of belonging and comfort. Prayer is not just a solitary practice but a communal one that strengthens our bond with God and one another. By participating in our community prayer initiatives, you can experience the love, encouragement, and support that our church family offers.
Why Choose Westside Baptist Church?
There are several reasons why Westside Baptist Church stands out as a place of worship and support:
Strong Community: Our church community is welcoming, loving, and inclusive. We strive to foster a sense of belonging and unity for everyone who walks through our doors.
Compassionate Pastoral Care: Our dedicated pastors and ministry leaders are here to support you throughout your spiritual journey. They provide guidance, counseling, and comfort when needed.
Transformational Worship: We believe that worship is a transformative experience. Through our uplifting services and inspiring sermons, we aim to nurture your spiritual growth and deepen your connection with God.
Diverse Programs: Westside Baptist Church offers a wide range of programs, events, and activities for individuals of all ages. From Sunday School classes to community outreach initiatives, there are plenty of opportunities to get involved and make a difference.
Spiritual Growth: We provide various resources and educational opportunities to help you deepen your understanding of faith and grow spiritually. Our Bible studies, small groups, and mentoring programs offer a supportive environment for growth and learning.
Contact Us
If you have any questions or would like to know more about our prayer request service, please feel free to contact us. We are here for you:

McCormick Road Baptist Church 1234 McCormick Road City, State, ZIP Phone: (123) 456-7890 Email: [email protected]

Join us at Westside Baptist Church and experience the transformative power of prayer within a supportive and caring community. Submit your prayer requests today and find solace in the collective strength of our church family. We look forward to connecting with you!