Welcome to Westside Baptist Preschool
Feb 24, 2018
Preschool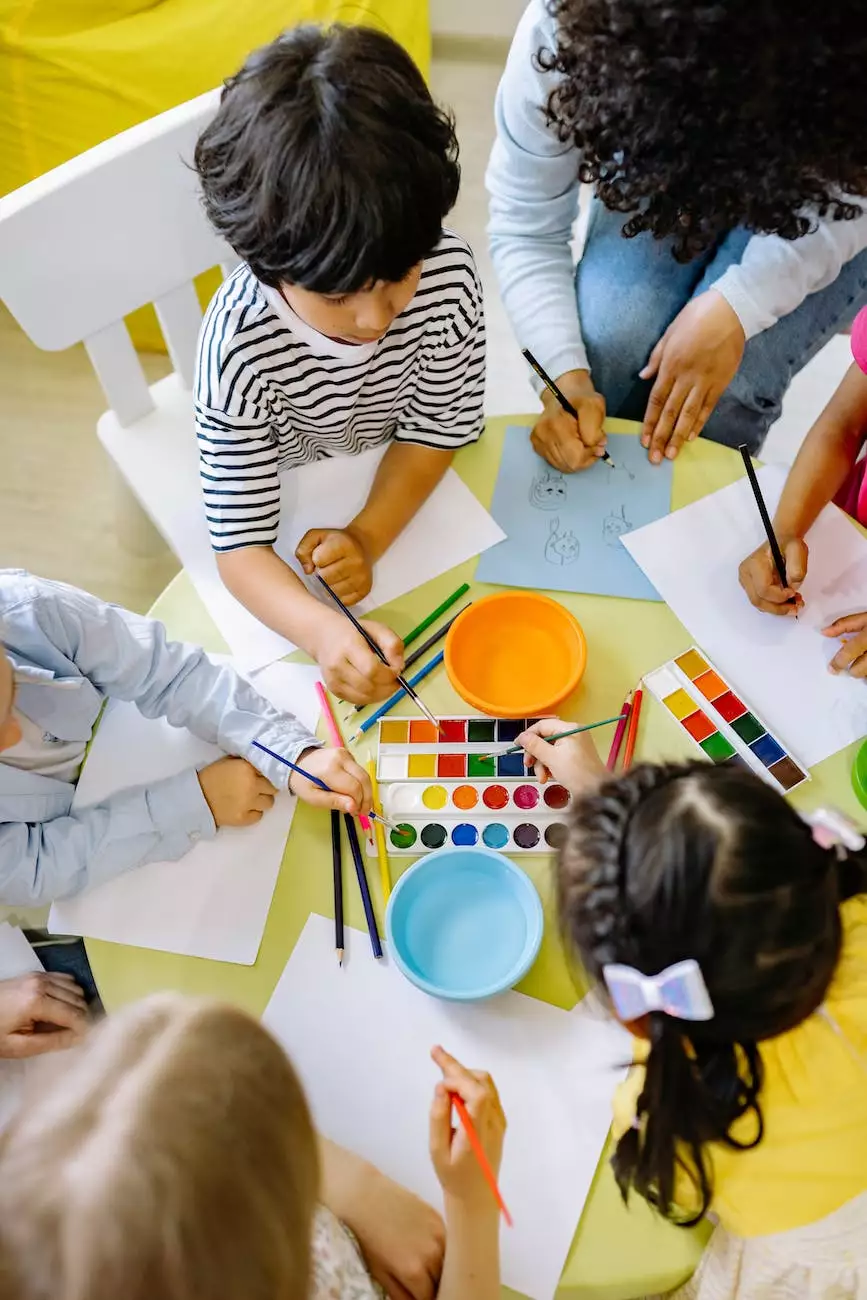 Providing a Nurturing Environment for Spiritual Growth
At Westside Baptist Preschool, a ministry of McCormick Road Baptist Church, we believe in creating a loving and inclusive environment where children can develop spiritually, emotionally, socially, and academically. Our preschool is committed to supporting parents and families in the spiritual education of their children, fostering a lifelong relationship with God and a strong foundation in faith.
Embracing a Comprehensive Approach to Education
Our preschool curriculum is thoughtfully designed to offer a comprehensive approach to education, focusing on the whole child. We believe that children learn best through play and exploration, and our dedicated team of educators is passionate about providing engaging and developmentally appropriate activities that stimulate curiosity, creativity, and critical thinking.
We integrate Christian values and teachings into our daily activities and lessons, cultivating a rich spiritual environment for our students. Through Bible stories, songs, and discussions, children are encouraged to develop a deep understanding of God's love, kindness, and the importance of sharing and caring for others.
Why Choose Westside Baptist Preschool?
There are several reasons why Westside Baptist Preschool stands out as a top choice for parents seeking a nurturing and faith-filled preschool experience:
1. Experienced and Caring Educators
Our team of highly skilled and experienced educators are dedicated to providing a safe, nurturing, and stimulating learning environment for your child. They strive to build strong relationships with each child and their families, ensuring a personalized and inclusive approach to education.
2. Faith-Based Curriculum
Our faith-based curriculum is designed to instill important Christian values and principles in a developmentally appropriate way. We aim to lay a strong foundation for the spiritual growth of our students, fostering a sense of purpose and identity rooted in faith.
3. Focus on Social and Emotional Development
We believe that emotional well-being is essential for a child's overall development. Our program emphasizes the importance of building social skills, developing empathy, and promoting positive relationships with peers and adults. We strive to create an environment where every child feels valued, respected, and loved.
4. Engaging Learning Environment
Our classrooms are designed to be engaging and stimulating, filled with age-appropriate materials and resources that encourage exploration, problem-solving, and creativity. We provide a variety of hands-on activities, such as arts and crafts, sensory play, storytelling, and music, to ensure a well-rounded learning experience.
5. Strong Community Engagement
As part of McCormick Road Baptist Church, Westside Baptist Preschool is deeply rooted in the local community. We actively engage in community outreach programs, encouraging our students to develop a sense of service and compassion towards others.
6. Flexible Scheduling Options
We understand the importance of accommodating the needs of busy families. That's why we offer flexible scheduling options, including part-time and full-time enrollment, as well as extended care programs to support working parents.
Enroll Your Child Today!
Join us at Westside Baptist Preschool and provide your child with an enriching educational experience that combines faith-based teachings with a comprehensive curriculum. Together, let's nurture their spiritual growth, foster their love for learning, and prepare them for a bright future.
Contact us today to schedule a tour and learn more about our program.
© 2021 McCormick Road Baptist Church. All rights reserved. | Category: Community and Society - Faith and Beliefs