Outreach | Orlando
Sep 24, 2022
Ministry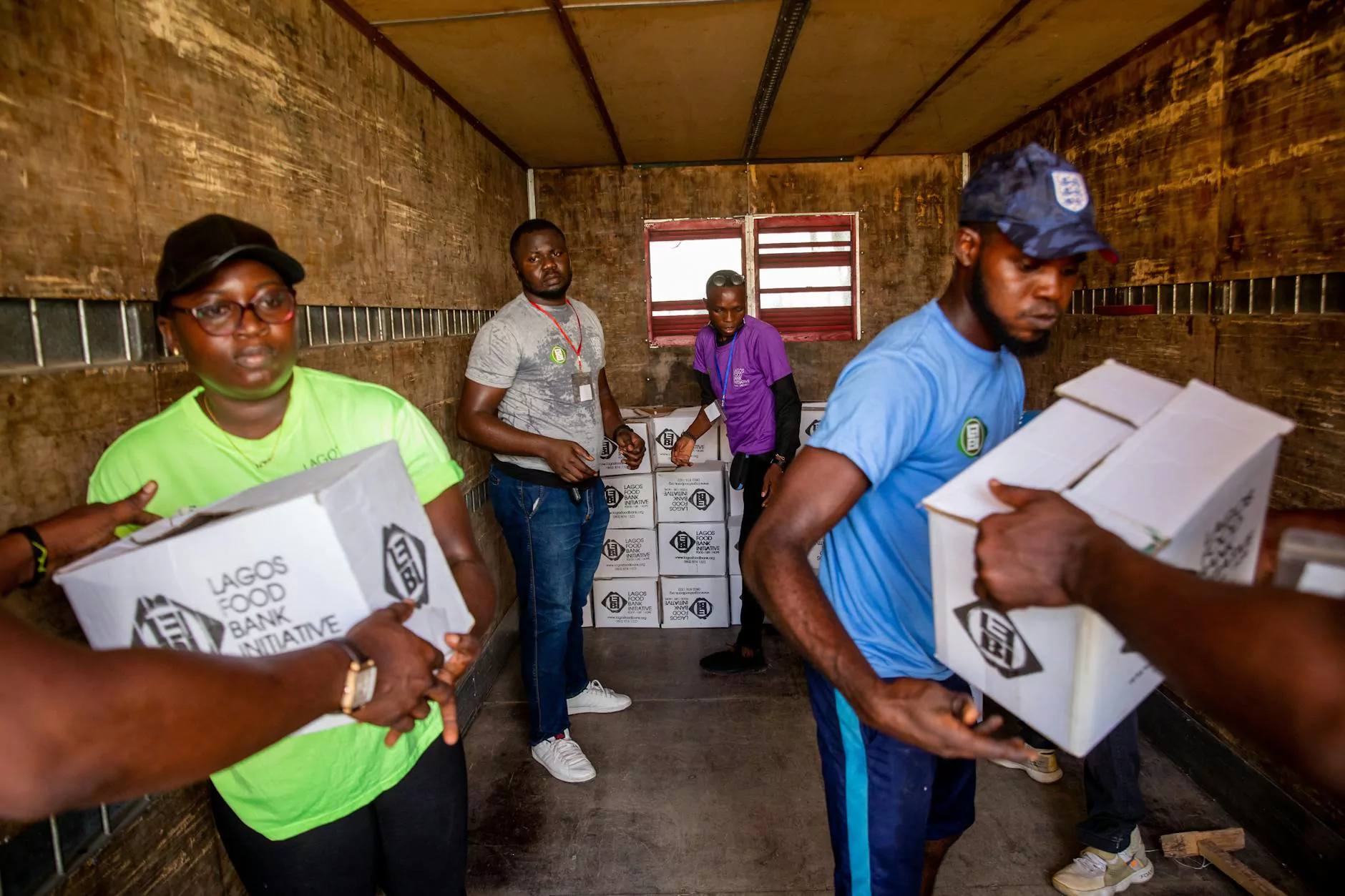 Welcome to McCormick Road Baptist Church, your trusted place of worship in Orlando. As a beacon of hope and a pillar in the community, we are dedicated to providing meaningful outreach programs that foster faith, hope, and love. Our commitment to making a positive difference in the lives of individuals and families is unwavering.
Our Mission
At McCormick Road Baptist Church, our mission is to extend the love and teachings of Jesus Christ beyond the walls of our church. Through our various outreach initiatives, we seek to touch the hearts and lives of those in need, bringing hope to the hopeless and comfort to the afflicted. We believe in the power of community, and our programs are designed to strengthen the bond between individuals and their relationship with God.
Community and Society - Faith and Beliefs
As an integral part of the community, McCormick Road Baptist Church is committed to actively participating in shaping a better tomorrow. Our outreach initiatives fall under the category of Community and Society - Faith and Beliefs. Through these programs, we aim to foster a sense of belonging, purpose, and spiritual growth for everyone.
Outreach Programs
Our comprehensive range of outreach programs cater to individuals from all walks of life. Whether you are seeking spiritual guidance, support, or simply a community that understands and embraces you, McCormick Road Baptist Church welcomes you with open arms.
1. Food Pantry
In partnership with local food banks and organizations, our church operates a food pantry that provides essential groceries to families facing food insecurity. We believe that no one should ever go hungry, and our dedicated team works tirelessly to ensure that all members of our community have access to nutritious meals.
2. Homelessness Assistance
We understand the struggles faced by those experiencing homelessness, and our outreach program seeks to provide the necessary support. By collaborating with local shelters and social service agencies, we offer aid in areas such as temporary housing, employment assistance, and essential resources. Our goal is to empower individuals to rebuild their lives and regain self-sufficiency.
3. Youth Empowerment
At McCormick Road Baptist Church, we firmly believe in investing in the future of our youth. Through mentorship programs, educational support, and character-building activities, we aim to empower young individuals to flourish academically, emotionally, and spiritually. Our youth outreach program provides a safe space for personal growth and community engagement.
4. Elderly Care
We recognize the wisdom and contributions of our elderly community members and strive to create an inclusive environment where they feel valued and supported. Our outreach efforts for the elderly include regular visits, companionship, and assistance in daily tasks. We believe that everyone deserves dignity and respect, regardless of age.
Join Our Outreach Community
Whether you are looking to lend a helping hand, seek support, or explore your faith, McCormick Road Baptist Church welcomes you to join our vibrant outreach community. Together, we can make a significant impact and create a brighter future for all.
For more information on our outreach programs and how you can get involved, please contact us. We look forward to connecting with you and embarking on this transformative journey together.