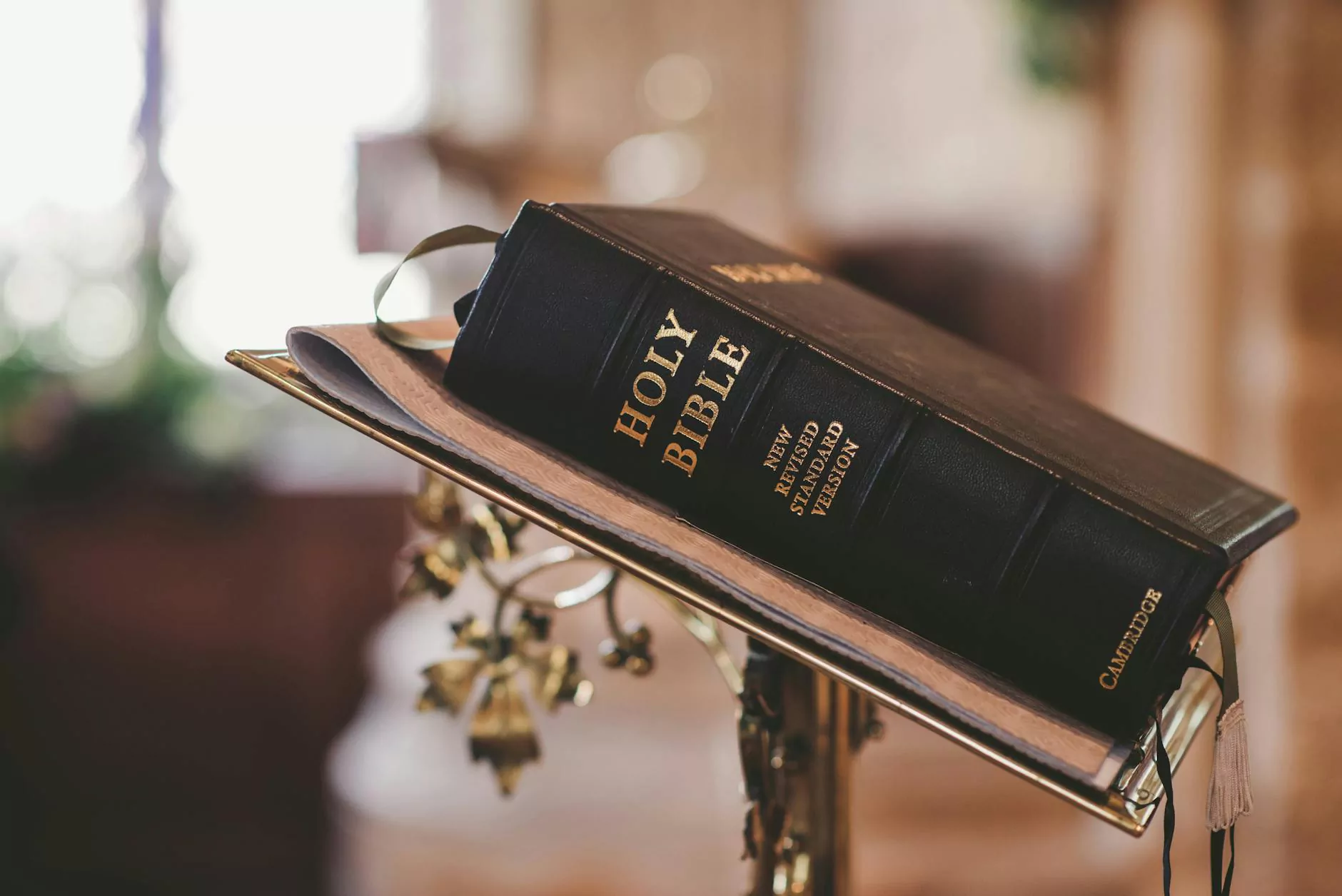 Discover Inner Peace and Personal Growth
At McCormick Road Baptist Church, we understand the importance of spiritual guidance in navigating life's challenges. Our professional counselors are committed to providing top-notch spiritual counseling and coaching services to individuals seeking a deeper understanding of themselves and their place in the world.
Professional Guidance and Support
Our highly trained counselors offer a comprehensive range of services tailored to meet your specific needs. With years of experience in the field, they are well-equipped to guide you through difficult times and help you discover and harness your inner strength.
Benefits of Spiritual Counseling
Spiritual counseling encompasses a variety of approaches, including traditional therapy techniques combined with spiritual and mindfulness practices. Through this holistic approach, you can expect to experience the following benefits:
Emotional Healing: Our counselors provide a safe space for you to address emotional wounds and facilitate healing.
Personal Growth: Gain a deeper understanding of yourself, your values, and your purpose in life.
Stress Management: Learn effective techniques to manage stress and reduce anxiety in your daily life.
Relationship Enhancement: Improve communication and deepen your connections with others.
Self-Exploration: Explore your spirituality and uncover your unique spiritual path.
Compassionate and Confidential
At McCormick Road Baptist Church, we provide a compassionate and confidential environment where you can freely express yourself. We value your privacy and adhere to strict ethical standards to ensure your personal information remains secure.
Diverse Approaches to Counseling
Our counselors are experienced in a wide range of counseling approaches, allowing us to tailor our services to your specific needs. Whether you prefer traditional therapy techniques, mindfulness-based practices, or a combination of both, our counselors can create a personalized counseling plan that works best for you.
Join Our Community
By choosing spiritual counseling and coaching at McCormick Road Baptist Church, you become part of a supportive community dedicated to spiritual growth and personal development. Our welcoming and inclusive environment embraces individuals from all walks of life, offering a space where everyone is respected and valued.
Contact Us Today
If you are ready to embark on a transformative journey towards personal growth, we invite you to reach out to our professional counselors at McCormick Road Baptist Church. Contact us today to schedule an appointment or learn more about our spiritual counseling and coaching services.
McCormick Road Baptist Church - Leading the way in providing the highest quality spiritual counseling and coaching services.