McCormick Road Baptist Church Calendar
Nov 28, 2017
Calendar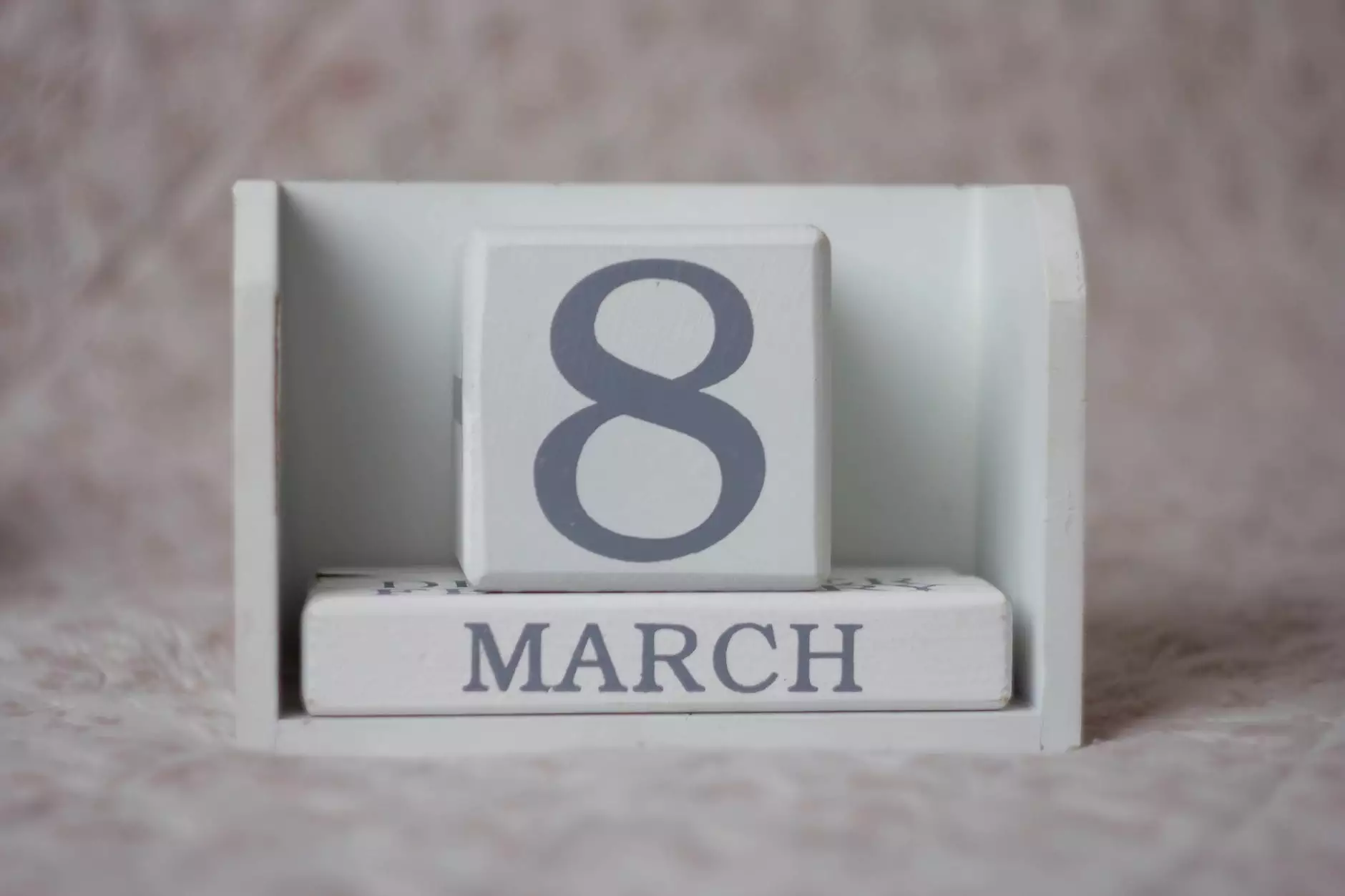 Welcome to the McCormick Road Baptist Church Calendar, your go-to resource for staying updated on all the upcoming events, worship services, and faith-based programs happening at our church. We are a vibrant and inclusive faith community dedicated to fostering a deep connection with God and nurturing a love for one another.
Upcoming Events
Our comprehensive calendar of events encompasses a wide range of activities aimed at engaging individuals of all ages and backgrounds. We firmly believe in providing opportunities for growth, learning, and fellowship within our community.
Fellowship Gatherings
Join us every Wednesday for our Fellowship Gatherings, where we come together to share a meal, engage in meaningful discussions, and strengthen our bonds of friendship and fellowship. These gatherings are open to everyone, and we warmly welcome both church members and visitors.
Community Outreach Programs
At McCormick Road Baptist Church, we are committed to making a positive impact in the wider community. Our Community Outreach Programs aim to serve the needs of those less fortunate, providing assistance to the homeless, supporting local shelters, and organizing initiatives to combat hunger and poverty.
Worship Services
Our worship services are at the heart of our faith community. Through inspiring sermons, heartfelt prayers, and uplifting music, we aim to create a sacred space where individuals can connect with God and experience spiritual nourishment. Join us for our weekly worship services:
Sunday Morning Worship - Experience the uplifting power of Sunday Morning Worship as we come together to praise and worship God. Our services are filled with inspiring music, biblical teachings, and a welcoming atmosphere.
Wednesday Evening Prayer - Gather with us every Wednesday evening for a time of prayer and reflection. This intimate service provides a peaceful setting to seek God's guidance and find solace amidst life's challenges.
Special Services - Throughout the year, we hold various special services to commemorate significant events, celebrate holidays, and honor our rich traditions. These services often feature guest speakers, choir performances, and community-wide celebrations.
Faith-Based Programs
Our church offers a diverse range of faith-based programs designed to deepen each individual's spiritual journey and promote personal growth. Explore the following programs and ministries:
Children and Youth Ministries
We believe in nurturing the faith of our younger members and providing them with a strong spiritual foundation. Our Children and Youth Ministries offer a variety of engaging activities, including Sunday school classes, youth group gatherings, and exciting summer camps.
Bible Study Groups
Deepen your understanding of the Bible and explore its teachings within a supportive community. Our Bible Study Groups meet regularly to discuss scripture, share insights, and engage in meaningful conversations that strengthen our faith and encourage personal growth.
Music Ministry
Experience the transformative power of music in worship through our Music Ministry. Join our choir, learn to play an instrument, or participate in our vibrant worship team. Our music programs offer avenues for creative expression and heartfelt worship.
Get Involved
We believe that active participation in our faith community contributes to personal growth and a deeper sense of belonging. Whether you are a long-time member or a first-time visitor, there are numerous ways to get involved:
Volunteer Opportunities - Make a difference by volunteering your time and skills in various church ministries and community service initiatives. From assisting with Sunday school programs to volunteering at local events, your contribution is valued.
Join a Small Group - Connect with like-minded individuals and form meaningful relationships by joining one of our small groups. These gatherings provide opportunities for deeper discussions, personal support, and mutual encouragement.
Attend Church Events - Participate in our church events, such as picnics, retreats, and workshops. These events not only foster a sense of community but also provide opportunities for spiritual growth and learning.
Contact Us
If you have any questions or would like more information about our upcoming events, worship services, or faith-based programs, please don't hesitate to reach out to our friendly staff. We would be delighted to assist you!
McCormick Road Baptist Church Address: 123 McCormick Road, City, State ZIP Phone: (123) 456-7890 Email: [email protected]