Voluntary Prekindergarten Program – VPK
Oct 7, 2017
Preschool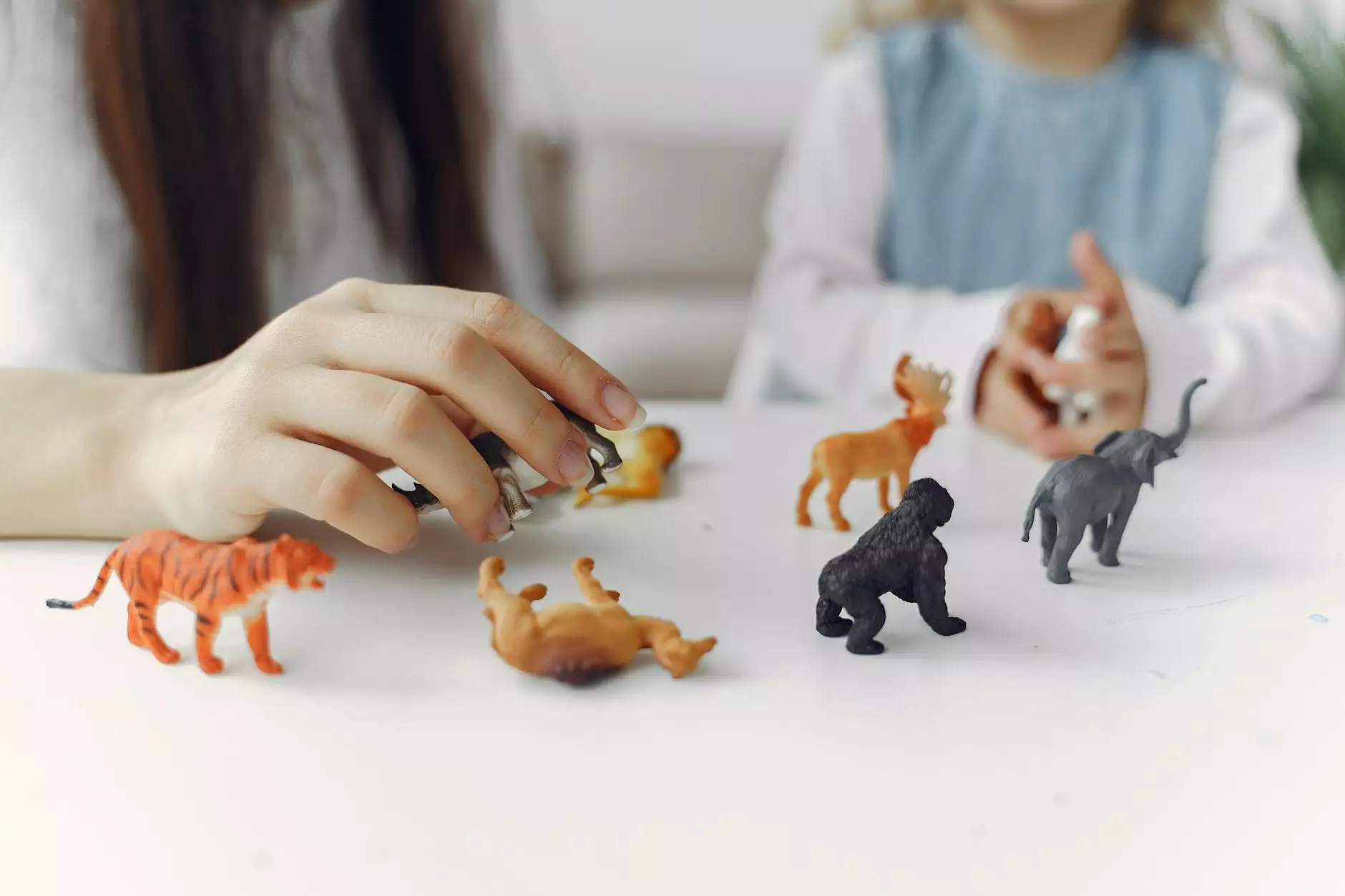 Welcome to McCormick Road Baptist Church's Voluntary Prekindergarten Program (VPK) page. We are dedicated to providing a high-quality faith-based education for children in our community. Our program offers a comprehensive curriculum designed to nurture the overall development and growth of each child.
Why Choose Our VPK Program?
At McCormick Road Baptist Church, we understand the importance of early education in a child's life. Our VPK program is designed to provide a supportive and nurturing environment, where children can develop academically, socially, emotionally, and spiritually.
As one of the leading providers of VPK programs in our community, we strive to deliver excellence in education by focusing on the following key aspects:
Faith-Based Education
We integrate Christian values into our curriculum, aiming to instill strong moral and spiritual foundations in each child. Our dedicated teachers incorporate biblical principles and stories into daily lessons, fostering a love for God and a deeper understanding of faith.
Comprehensive Curriculum
Our VPK curriculum is designed to encourage holistic development. We provide a well-rounded educational experience that includes language and literacy, mathematics, science, social studies, and the arts. Through engaging activities and hands-on learning, we ensure that each child receives a solid foundation for future academic success.
Qualified and Caring Teachers
Our experienced and passionate teachers play a vital role in creating a nurturing learning environment. They are trained in early childhood education and work diligently to provide individual attention to each child. Our low student-to-teacher ratio ensures personalized instruction and allows for meaningful interactions.
Safe and Engaging Facilities
McCormick Road Baptist Church provides a safe and secure setting for our VPK program. Our facilities are equipped with age-appropriate resources, including a dedicated outdoor play area, interactive learning materials, and comfortable classrooms designed to stimulate learning and creativity.
Enrollment Process
Enrolling your child in our VPK program is a simple and straightforward process. Here's what you need to know:
Eligibility
Children who are four years old by September 1st of the current school year are eligible for our VPK program. Proof of age and residency may be required during the enrollment process.
Application
To apply, please visit our website at http://mccormickroad.com/vpk-pk and complete the online application form. Alternatively, you can contact our office to request a physical application form.
Document Submission
Once the application is submitted, you may be required to provide additional documents, such as a copy of your child's birth certificate, immunization records, and proof of residency. Our dedicated staff will guide you through the document submission process.
Confirmation and Orientation
Upon acceptance into our VPK program, you will receive a confirmation notice. We will also schedule an orientation session for parents and guardians, where you can learn more about our program, meet the teachers, and ask any questions you may have.
Conclusion
At McCormick Road Baptist Church, our Voluntary Prekindergarten Program (VPK) combines high-quality education with a faith-based approach, ensuring that each child receives a solid foundation for future success. Our comprehensive curriculum, qualified teachers, and safe facilities provide an optimal learning environment. Enroll your child today and give them the best start on their educational journey. For more information, visit our VPK program page at http://mccormickroad.com/vpk-pk.