Rusty Wright Ministries - Spreading Faith and Beliefs
Aug 4, 2022
Ministry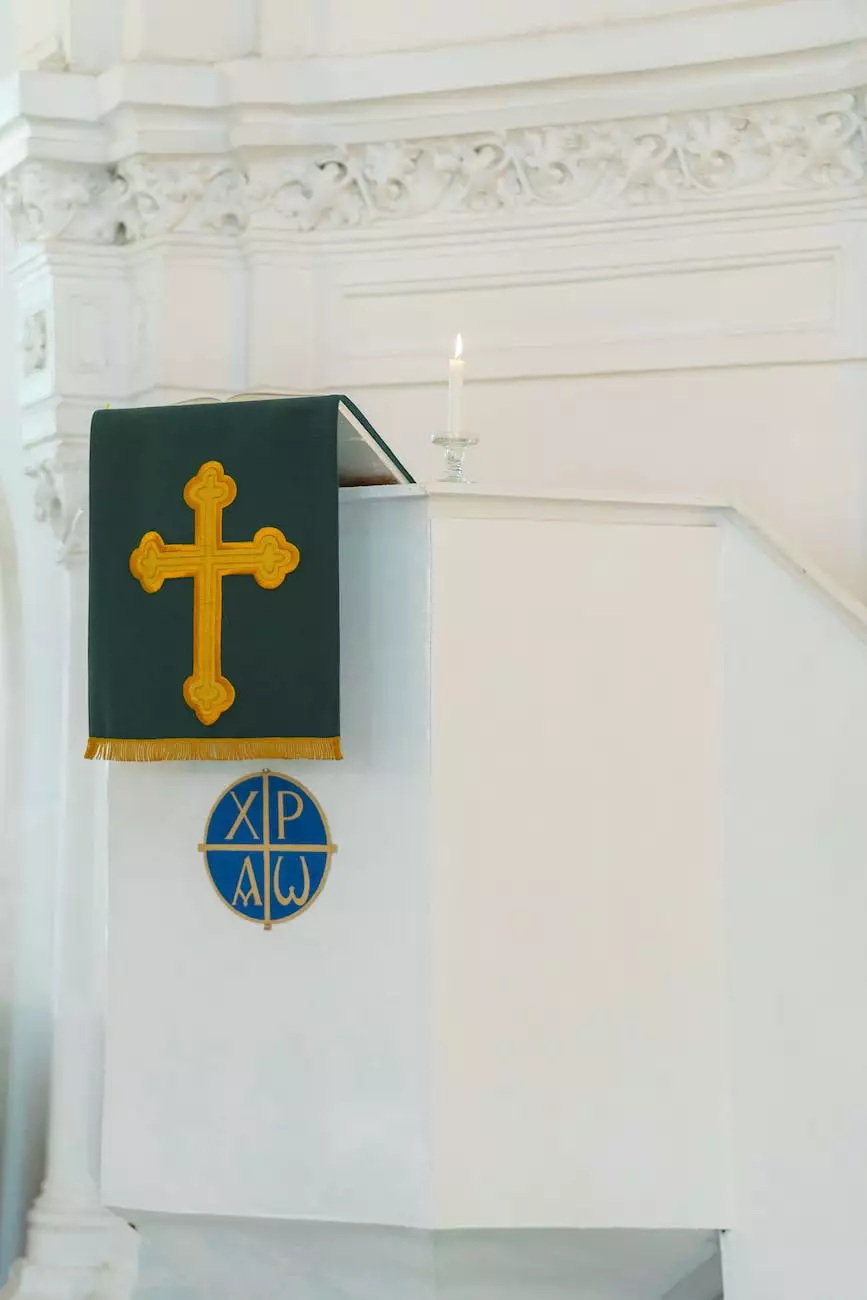 Introduction
Welcome to Rusty Wright Ministries, a dedicated outreach initiative of McCormick Road Baptist Church. We are passionate about spreading faith and beliefs, as well as fostering a community built on love, compassion, and the transforming power of the gospel. Through this page, we aim to provide you with an in-depth understanding of our ministry's mission, vision, and the impactful work we do.
Our Mission
At Rusty Wright Ministries, our mission is to inspire and encourage individuals to develop a personal relationship with Jesus Christ. We believe that faith and beliefs are not just ideologies but transformative forces that can empower and enrich lives. Through our ministry, we offer a platform for people to explore and deepen their spirituality, find hope in times of struggle, and discover their true purpose in life.
Spreading Love and Compassion
One of the core values that drives Rusty Wright Ministries is our commitment to spreading love and compassion. We strongly believe that faith is best expressed through acts of service and kindness. We actively engage with our local community, providing support to those in need, and fostering a sense of belonging. Through various outreach programs and initiatives, we aim to make a positive impact on individuals and families, helping them experience the love of God in tangible ways.
Teachings of McCormick Road Baptist Church
Rusty Wright Ministries serves as a channel through which the teachings of McCormick Road Baptist Church are shared. Our church, located on McCormick Road, has a rich history of faith and a vibrant congregation. We believe in the authority of the Bible and aim to offer relevant, Bible-based teachings that equip individuals to navigate the challenges of life and grow in their faith.
The Power of Faith
At the core of our teachings is the transformative power of faith. We explore the significance of trusting in God's plan, finding hope in times of adversity, and experiencing the peace that surpasses all understanding. Through our ministry, we encourage individuals to draw closer to God, deepen their understanding of His Word, and live out their faith in practical ways.
Fostering Spiritual Growth
We understand that each person's spiritual journey is unique. That's why Rusty Wright Ministries provides a diverse range of resources and opportunities for spiritual growth. From life-changing events and retreats to small group studies and one-on-one mentorship, we seek to create an environment where individuals can explore their faith, ask questions, and find the support they need to nurture their relationship with Christ.
Get Involved
If you resonate with our mission and would like to get involved, there are numerous ways to do so. You can join us for our weekly services at McCormick Road Baptist Church, participate in our community outreach programs, or become a member of one of our small groups. By becoming part of Rusty Wright Ministries, you can make a difference and experience the joy of serving others.
Contact Us
If you have any questions or would like to learn more about Rusty Wright Ministries or McCormick Road Baptist Church, please don't hesitate to reach out to us. You can find our contact information on the church's website or simply fill out our online contact form. We would be delighted to connect with you and provide any information you may need.