MTI — First Baptist Church of Pensacola
Nov 20, 2021
Support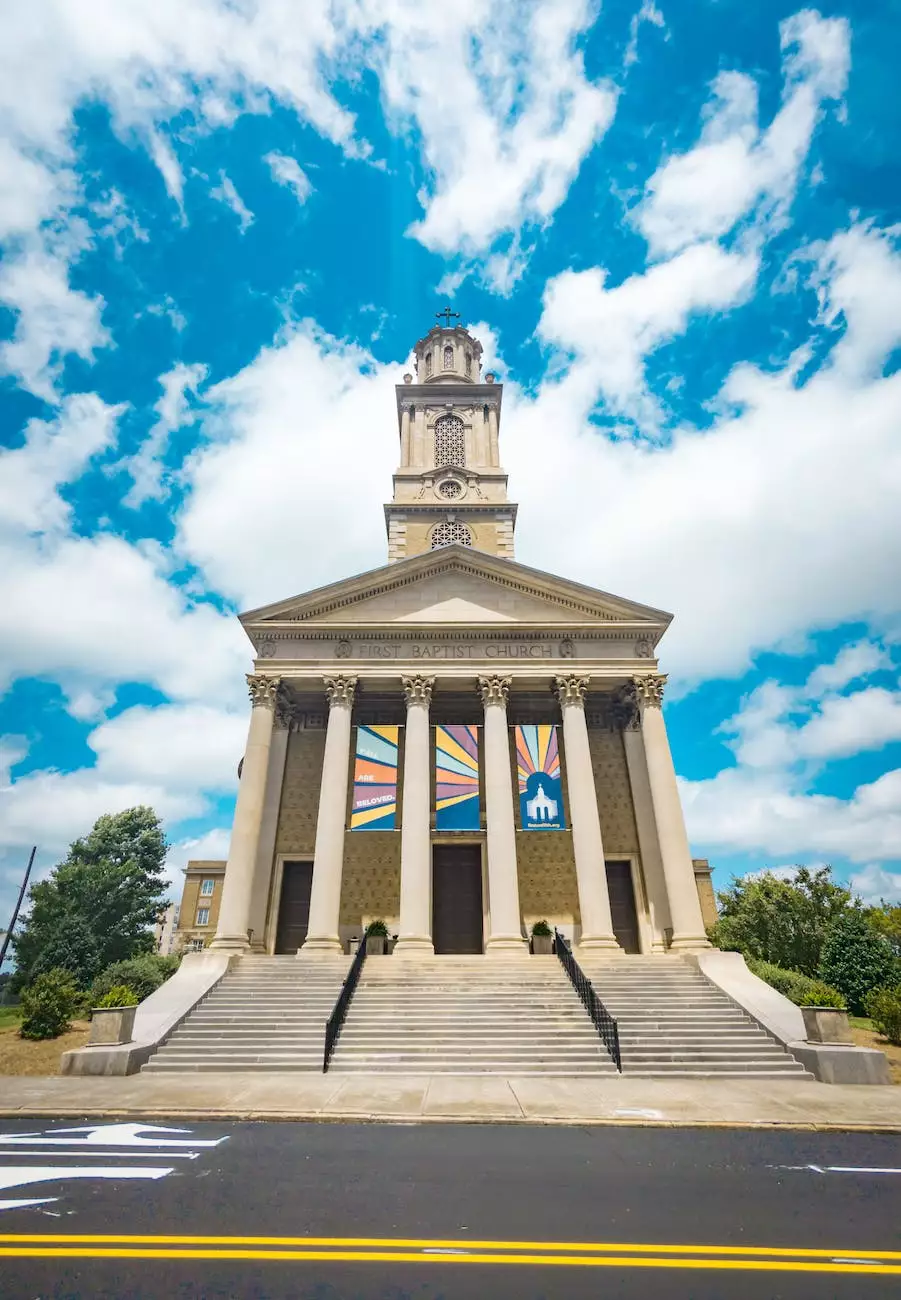 Welcome to McCormick Road Baptist Church's MTI Page
Thank you for visiting the official MTI page of McCormick Road Baptist Church in Pensacola. As a prominent part of the community, we strive to create a welcoming and inclusive environment where individuals of all backgrounds can come together to explore, deepen, and celebrate their faith and beliefs.
About McCormick Road Baptist Church
McCormick Road Baptist Church has been serving the Pensacola community for over 50 years. Our mission is to embrace and share the love of Jesus, connecting people to God, to one another, and to the world. We believe in the power of faith, hope, and love, and we aim to make a positive impact through inspiring worship services, engaging educational programs, and numerous opportunities for fellowship and service.
Grow Your Spiritual Journey with Us
At McCormick Road Baptist Church, we prioritize providing individuals with the tools and guidance required for their spiritual growth. Through our Ministry Training Institute (MTI), we aim to equip believers with the knowledge, skills, and deep understanding of the Bible necessary to serve their communities and make a difference in the world.
Our Comprehensive MTI Program
Our MTI program offers a wide range of courses designed to address the diverse interests and learning needs of our congregation. Whether you're seeking to enhance your biblical knowledge, develop leadership skills, or explore areas of ministry, our knowledgeable instructors and interactive classes will guide you through an enriching educational experience.
From foundational courses that provide a solid understanding of the Scripture to advanced studies in theology, ethics, and pastoral care, our curriculum covers various aspects of Christian discipleship, enabling you to explore and deepen your faith at your own pace.
Engage, Connect, and Serve
At McCormick Road Baptist Church, we believe that faith and belief go beyond classroom education. We encourage our MTI students to actively engage with the community, connect with fellow believers, and serve those in need. Through our church's ministries and outreach programs, you'll find ample opportunities to put your learning into practice and make a positive impact on our society.
Why Choose MTI at McCormick Road Baptist Church?
Expert Faculty: Our instructors are experienced theologians, scholars, and professionals who are passionate about teaching and helping you develop a deeper understanding of your faith.
Flexible Schedule: We offer a variety of class formats to accommodate different learning styles and busy schedules. Whether you prefer in-person sessions, online courses, or a combination of both, we have options that suit your needs.
Community Spirit: As part of the McCormick Road Baptist Church community, you'll find a supportive and welcoming atmosphere where you can forge lifelong friendships and connections with like-minded individuals.
Growth Opportunities: Our MTI program not only enhances your knowledge but also provides opportunities for personal and spiritual development. Through mentorship, discipleship groups, and practical experiences, you'll grow as a person and a servant leader.
Join Us at McCormick Road Baptist Church
If you're looking for a faith community dedicated to fostering love, acceptance, and spiritual growth, we invite you to join us at McCormick Road Baptist Church. Through our MTI program and various ministries, we strive to empower individuals to live their faith boldly, cultivate meaningful relationships, and make a difference in the world.
Explore our website to learn more about our church, programs, and upcoming events. We can't wait to meet you and walk alongside you on your spiritual journey!