Teen Camp 2022
Mar 25, 2018
Events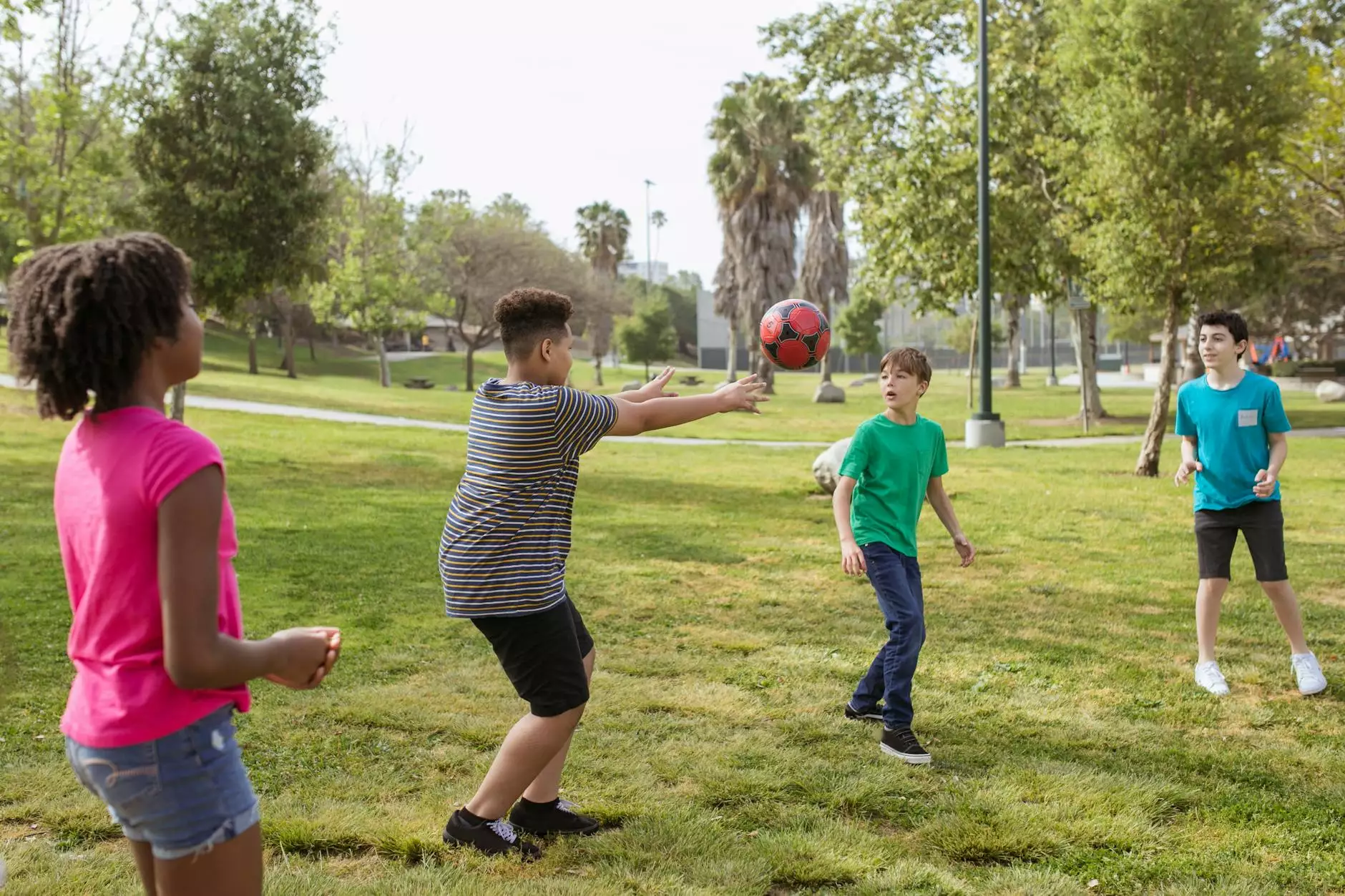 Welcome to Teen Camp 2022, hosted by McCormick Road Baptist Church. Our annual summer camp is an incredible opportunity for teenagers to embark on a life-changing journey filled with faith, growth, and adventure.
Unforgettable Experiences
At Teen Camp 2022, we believe in creating memories that last a lifetime. From exciting outdoor activities to inspirational worship sessions, our camp offers a diverse range of experiences that will leave a lasting impact on every teenager. As they participate in thrilling team-building games, engage in thought-provoking discussions, and enjoy fun recreational activities, campers will have the chance to grow in their faith, explore their passions, and create lifelong friendships.
Engaging Faith-Building Activities
Throughout the duration of Teen Camp 2022, we prioritize nurturing a strong foundation of faith within each camper. Our dedicated team of youth leaders and mentors will guide participants through thoughtfully designed activities and discussions centered around biblical teachings. Through inspiring sermons, small group sessions, and interactive workshops, campers will deepen their understanding of their faith, discover their unique purpose, and gain the tools necessary to navigate the challenges of the world around them with confidence.
Exciting Outdoor Adventures
Teen Camp 2022 takes full advantage of the beautiful surroundings of McCormick Road Baptist Church. Your teenager will have the chance to engage in thrilling outdoor adventures, including hiking, canoeing, rock climbing, and even a high ropes course. These activities not only provide a fun and exhilarating experience but also teach important lessons about teamwork, resilience, and overcoming obstacles. Our trained staff ensures the safety of all campers during these activities so that participants can push their limits and discover their untapped potential.
Lifelong Friendships
One of the most cherished aspects of Teen Camp 2022 is the opportunity to connect with like-minded peers and build lifelong friendships. Through shared experiences, late-night conversations, and moments of vulnerability, campers often create bonds that extend far beyond the campgrounds. These connections provide a strong support system, offering comfort, encouragement, and inspiration as teenagers navigate the challenges of their daily lives. The friendships formed during Teen Camp 2022 are often described as a source of strength, joy, and encouragement long after the camp concludes.
Registration
Registration for Teen Camp 2022 is now open! Secure your spot today by visiting our website and completing the registration form. Early registration is highly encouraged, as spots fill up quickly. Don't miss out on this incredible opportunity for your teenager to experience a life-transforming summer camp.
Key Details:
Date: July XX-XX, 2022.
Location: McCormick Road Baptist Church. Insert address here.
Price: $XXX per camper. Financial assistance is available for those in need.
Our Commitment to Safety
At McCormick Road Baptist Church, the safety and well-being of every camper is our utmost priority. We have implemented strict safety protocols to ensure a secure environment throughout Teen Camp 2022. All staff members undergo background checks, and we maintain a high staff-to-camper ratio to guarantee supervision and assistance at all times. In addition, we adhere to all necessary health guidelines, including regular sanitization, social distancing measures, and necessary precautions to maintain a safe environment for all participants.
Join us for Teen Camp 2022 and give your teenager an unforgettable summer experience filled with faith, growth, adventure, and lifelong friendships. Register now to secure your spot and invest in your teenager's spiritual and personal development. McCormick Road Baptist Church welcomes you with open arms.