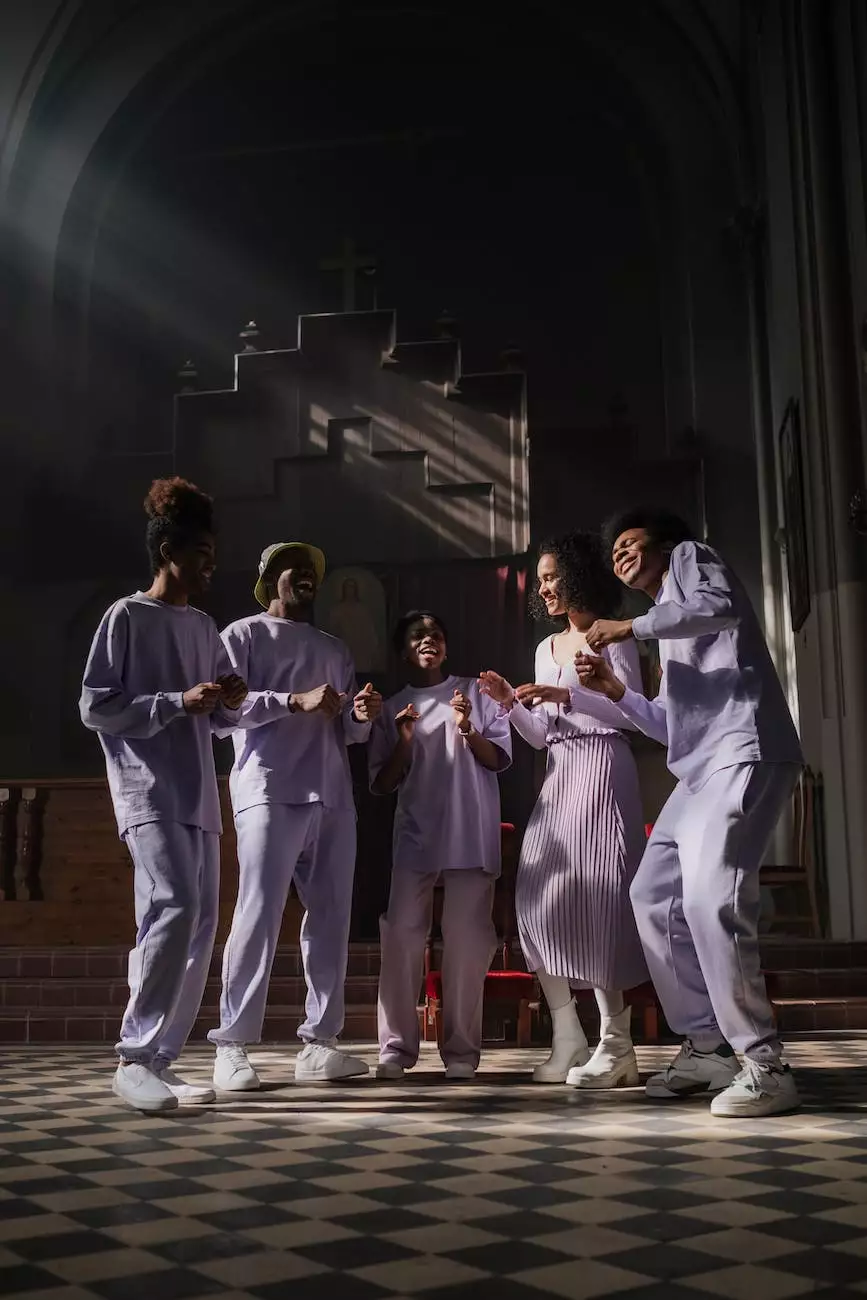 Discover the Uplifting Power of the Peace Song
Welcome to McCormick Road Baptist Church, where the message of peace, faith, and unity takes center stage through the enchanting Peace Song. Our congregation invites you to experience the transformative power of music and discover a profound sense of belonging within our vibrant community.
Embrace the Message of Peace
In a fast-paced world filled with chaos and uncertainty, the Peace Song serves as a beacon of hope. Through captivating melodies and heartfelt lyrics, this powerful anthem resonates deeply with individuals from all walks of life. It carries a timeless message of peace, reminding us to embrace empathy, understanding, and compassion towards one another.
Unite Through Faith and Beliefs
At McCormick Road Baptist Church, our core values revolve around creating a warm and inclusive environment, where individuals can strengthen their faith and find solace in a supportive community. The Peace Song beautifully encapsulates these ideals, fostering unity among our diverse congregation and encouraging a sense of togetherness that extends beyond the limits of our sanctuary.
Enrich Your Spiritual Journey
As you embark on your spiritual journey, allow the Peace Song to guide you towards a deeper understanding of your own beliefs and values. Its profound lyrics and enchanting melodies serve as a catalyst for personal growth, providing a space for reflection and introspection. In the embrace of our community, you will find encouragement, wisdom, and the strength to face the challenges of life with renewed hope.
Join Our Vibrant Community
Beyond the captivating music, McCormick Road Baptist Church offers a myriad of opportunities for spiritual exploration, personal development, and community outreach. Our diverse array of ministries and programs cater to individuals of all ages, ensuring that everyone can find their place within our inclusive community.
Experience the Transformative Power of Music
Music has a unique ability to transcend boundaries and touch the depths of our souls. The Peace Song harnesses this power, elevating worship experiences and instilling a sense of joy, inspiration, and peace within our hearts. Whether you are a lifelong believer or someone curious about spirituality, our vibrant musical offerings will undoubtedly leave a lasting impression.
Embrace the Call for Peace
The Peace Song is more than just a melody; it is a call to action. At McCormick Road Baptist Church, we are committed to actively living out the values it represents. We wholeheartedly believe that peace begins within each one of us and extends to the world around us. Together, we can make a positive difference and spread the message of unity and harmony far and wide.
Connect with McCormick Road Baptist Church
If you are seeking a community that values compassion, faith, and the transformative power of music, we invite you to join us at McCormick Road Baptist Church. Discover the resonance of the Peace Song in your heart and experience the love and support of a vibrant congregation dedicated to making the world a better place.
Together, let our voices join in harmony as we sing the Peace Song and sow the seeds of love, healing, and understanding within our community and beyond.
Contact Us
Address: [Church Address]
Phone: [Church Phone Number]
Email: [Church Email Address]
Website: http://mccormickroad.com