Weekly Update // Pastor Mike - ASBURY CHURCH
May 2, 2023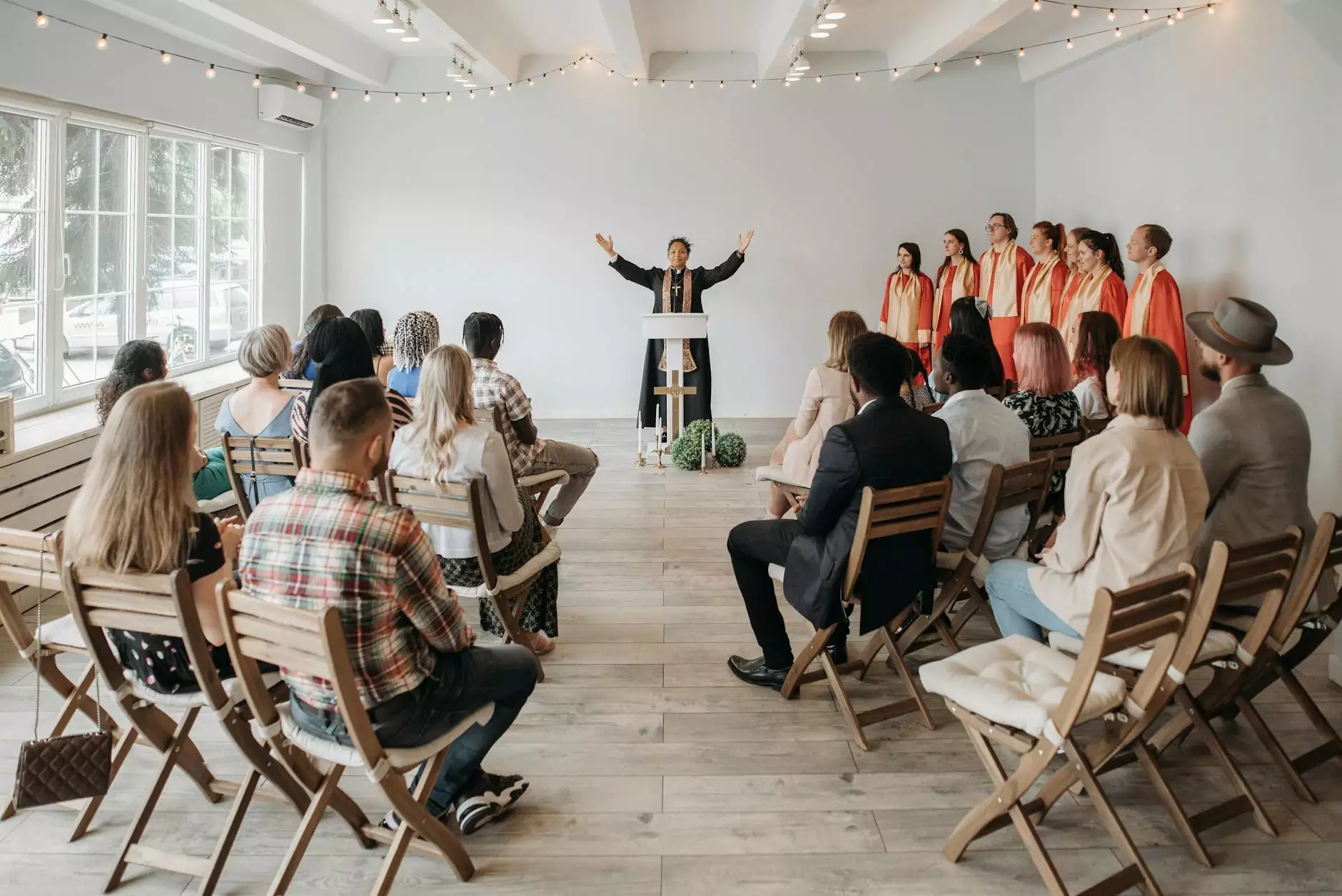 Welcome to McCormick Road Baptist Church
Welcome to McCormick Road Baptist Church, a vibrant and inclusive community that is dedicated to spreading the message of faith and beliefs. Led by the passionate Pastor Mike, our church strives to create an environment where individuals can grow spiritually, find support, and make meaningful connections. In this weekly update, you will find the latest happenings, teachings, and inspirational messages.
Our Community and Society
McCormick Road Baptist Church is deeply rooted in the community and actively contributes to the betterment of society. As a faith-based organization, we believe in serving others and demonstrating love and compassion. Our commitment to community service is manifested through various initiatives such as volunteering, charity events, and partnerships with other local organizations.
Weekly Update: The Latest Happenings
Stay up to date with the weekly updates by Pastor Mike on the spiritual journey of our congregation. Each week, Pastor Mike shares insightful teachings, reflections, and stories to inspire and guide our community. From thought-provoking sermons to upcoming events, this update provides a comprehensive overview of what you can expect at McCormick Road Baptist Church.
Teachings and Inspirational Messages
In our weekly update, you will find a collection of Pastor Mike's teachings and inspirational messages. Pastor Mike's sermons are grounded in biblical truths and are designed to provide spiritual nourishment and guidance. Whether you are new to faith or a seasoned believer, Pastor Mike's teachings will resonate with you, offering new perspectives and insights into living a purposeful and meaningful life.
The Power of Faith
At McCormick Road Baptist Church, we firmly believe in the power of faith. Faith has the ability to transform lives, heal wounds, and bring hope to those in need. Through our weekly update, you will witness the amazing stories of individuals who have experienced the transformative power of faith. These stories serve as a reminder of the unstoppable force that faith can be in our lives.
Engaging Events and Activities
Our church is always buzzing with engaging events and activities that cater to individuals of all ages and interests. From youth programs to Bible study groups, there is something for everyone at McCormick Road Baptist Church. Browse through our weekly update to explore the various events and activities happening within our community. We encourage active participation and warmly welcome newcomers to join us.
Building Connections
At the heart of McCormick Road Baptist Church is the desire to build connections and foster a sense of belonging. Through our weekly update, you will discover opportunities to connect with like-minded individuals who share similar faith and beliefs. From social gatherings to community outreach, we believe that building meaningful connections with others is key to personal and spiritual growth.
Join Our Vibrant Community Today
If you are searching for a community that embraces faith, fosters personal growth, and makes a positive impact on society, look no further than McCormick Road Baptist Church. Join our vibrant and welcoming community by attending our services, getting involved in our various ministries, or participating in our outreach programs. Together, we can make a difference and experience the joy of a fulfilling spiritual journey.
Experience the transformative power of faith at McCormick Road Baptist Church. Connect with us today and become a part of our growing community!