Welcome to theChapel - First Wednesday | Trinity FL.
Dec 28, 2022
Events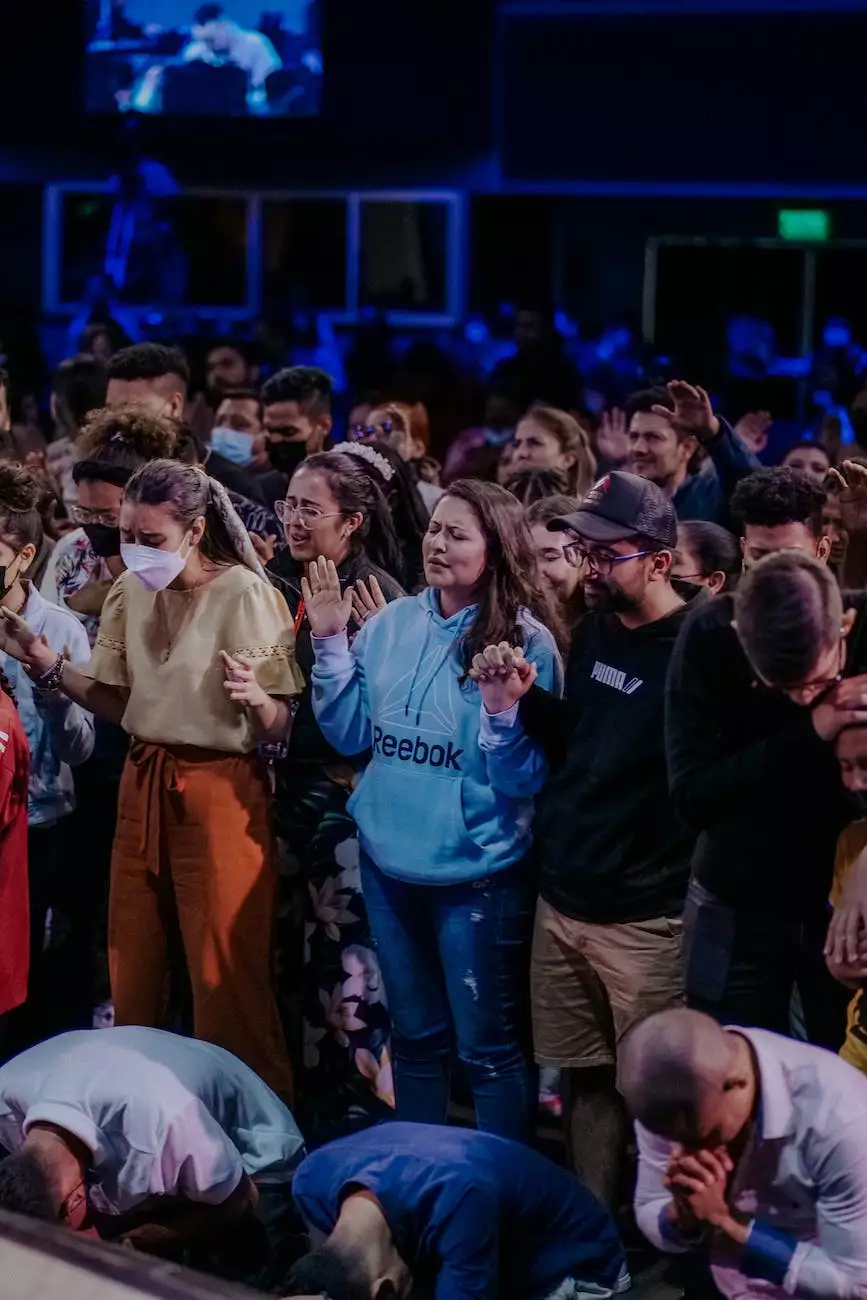 About McCormick Road Baptist Church
McCormick Road Baptist Church is a prominent institution of faith and beliefs in Trinity, FL. As a community-driven church, we are committed to serving our members and the neighboring areas with love, compassion, and a strong dedication to spiritual growth.
theChapel - First Wednesday
Join us every first Wednesday of the month for theChapel, a dynamic and engaging community gathering where we come together to celebrate our faith and beliefs. This powerful event brings people from all walks of life to experience the love of God, connect with each other, and discover the richness of faith in an inclusive and welcoming environment.
A Vibrant Community Experience
At theChapel - First Wednesday, we aim to create a vibrant and engaging atmosphere that encourages fellowship, worship, and spiritual growth. Our team of dedicated volunteers and staff work diligently to plan an inspiring and memorable evening for everyone who attends.
Worship and Celebration
Our worship services are led by passionate musicians and singers who guide us in uplifting songs and heartfelt worship. The powerful music and inspiring lyrics create an atmosphere of reverence and joy, allowing attendees to connect with God on a deeper level.
Inspiring Messages
During theChapel - First Wednesday, our skilled and knowledgeable pastors deliver powerful messages that aim to inspire, encourage, and challenge individuals in their faith journey. These messages are rooted in biblical teachings and provide practical insights for navigating life's challenges with faith.
Community Engagement
Community and society are at the heart of our mission. Through theChapel - First Wednesday, we foster a strong sense of belonging and encourage meaningful connections within our church family and the wider Trinity, FL community. We believe in supporting and uplifting one another, and the event provides a platform for individuals to build long-lasting friendships and support networks.
Prayer and Spiritual Growth
At the conclusion of each theChapel - First Wednesday gathering, we offer a dedicated time for prayer and reflection. This allows attendees to seek guidance, receive personal prayer, and deepen their spiritual connection with God. We believe in the power of prayer and the transformative impact it can have on individuals.
Get Involved
theChapel - First Wednesday welcomes everyone, regardless of age, background, or spiritual journey. Whether you are a long-time member of McCormick Road Baptist Church or exploring faith for the first time, we invite you to join us and experience the warmth and love of our community.
Join Us for theChapel - First Wednesday
Mark your calendars and come join us at McCormick Road Baptist Church every first Wednesday of the month for theChapel. Experience an evening filled with worship, inspiration, and community engagement. We look forward to welcoming you and embarking on this faith-filled journey together.
Contact Information
If you have any questions or would like more information about theChapel - First Wednesday or McCormick Road Baptist Church, please don't hesitate to reach out to us. We are here to assist you on your spiritual journey.
Website:mccormickroad.com
Email: [email protected]
Phone: (123) 456-7890
Address: 123 Main Street, Trinity, FL
Join us at McCormick Road Baptist Church for theChapel - First Wednesday, a community gathering to celebrate faith and beliefs. Explore our vibrant community in Trinity, FL and embrace the transformative power of faith in your life.