Welcome to Compassionate Friends
Sep 4, 2023
Events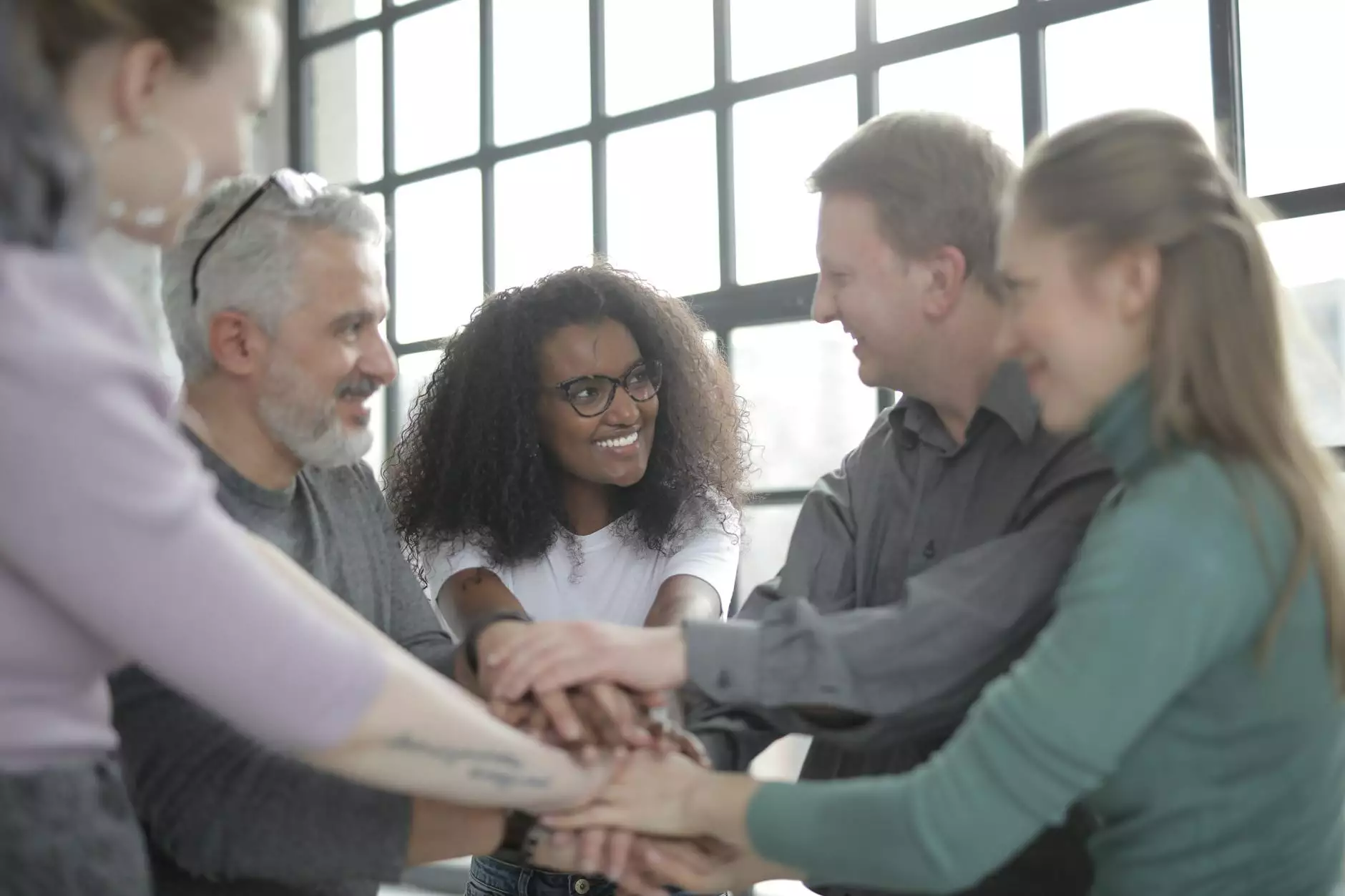 A Supportive Community for Personal Healing and Spiritual Growth
At McCormick Road Baptist Church, we understand that life can present us with immense challenges and painful experiences. It is during these difficult times that we often seek solace, comfort, and a supportive community to help us navigate through the depths of our emotions.
What is Compassionate Friends?
Compassionate Friends is a dedicated group within the McCormick Road Baptist Church community, focused on providing a safe and understanding space for individuals who are grieving the loss of a loved one. Our aim is to offer compassion, support, and opportunities for personal healing and spiritual growth to those who are facing the challenges of grief and bereavement.
We believe that through shared experiences, genuine empathy, and the power of faith, we can find strength, hope, and a renewed sense of purpose even in the midst of our darkest times.
Our Mission
Compassionate Friends is committed to providing a comprehensive support system for individuals who are grieving. Our mission is to create a nurturing environment where individuals can find solace, understanding, and healing through:
Supportive Connections: We aim to foster connections among individuals who share similar experiences, providing a network of support that offers understanding, empathy, and companionship.
Guidance and Resources: We offer valuable resources, tools, and guidance to assist individuals on their grief journey, ensuring they have access to helpful information and professional assistance if needed.
Sharing and Healing: Through compassionate listening and meaningful dialogue, we create a space for individuals to share their stories, express their emotions, and begin the healing process.
Spiritual Growth: Recognizing the importance of faith in the healing process, we encourage individuals to explore their spirituality and strengthen their relationship with God, finding comfort and renewed hope.
Supportive Programs and Activities
Compassionate Friends offers a range of programs and activities to cater to the diverse needs of individuals dealing with loss and grief. Our offerings include the following:
Grief Support Groups
Our grief support groups provide a safe and confidential space for individuals to share their emotions, experiences, and challenges with others who have gone through similar situations. Led by experienced facilitators, these groups offer guidance, understanding, and encouragement, fostering a sense of community and healing.
Workshops and Seminars
We organize workshops and seminars featuring professionals and experts in the field of grief counseling, psychology, and spiritual guidance. These educational events aim to equip individuals with valuable insights and tools to cope with grief, navigate the various stages of healing, and build resilience.
Healing Retreats
Our healing retreats provide individuals with the opportunity to immerse themselves in a peaceful and supportive environment, away from daily stresses. These retreats offer a chance for self-reflection, meditation, and connection with nature, fostering personal growth, and inner healing.
Spiritual Counseling
We have trained spiritual counselors who are available to provide confidential one-on-one guidance and support to individuals seeking spiritual comfort and guidance during their grief journey. Our counselors offer a compassionate ear, spiritual insights, and prayers, encouraging individuals to find solace in their faith.
How to Get Involved
We warmly welcome anyone who is seeking support and understands the value of a compassionate community during times of grief. Getting involved with Compassionate Friends is simple:
Attend Our Meetings: Join our in-person grief support groups, workshops, and educational events held regularly at McCormick Road Baptist Church. Check our calendar for upcoming dates and topics.
Contact Us: Reach out to our compassionate team of volunteers. We are here to listen, offer guidance, and answer any questions you may have about our programs and activities. Call or email us today to connect.
Spread the Word: If you know someone who might benefit from our supportive community, please share our resources and encourage them to join. Together, we can provide the support and healing that so many individuals need.
Join Compassionate Friends Today
Compassionate Friends at McCormick Road Baptist Church is dedicated to creating a nurturing and understanding community for individuals facing grief and loss. Our mission is to journey alongside you, offering support, guidance, and spiritual growth opportunities.
Embrace the healing power of connection and faith. Join Compassionate Friends today and take the first step towards finding solace, hope, and renewed strength on your grief journey.
McCormick Road Baptist Church - A beacon of light and compassion in the community.