Baptism & Confirmation
Dec 15, 2017
Beliefs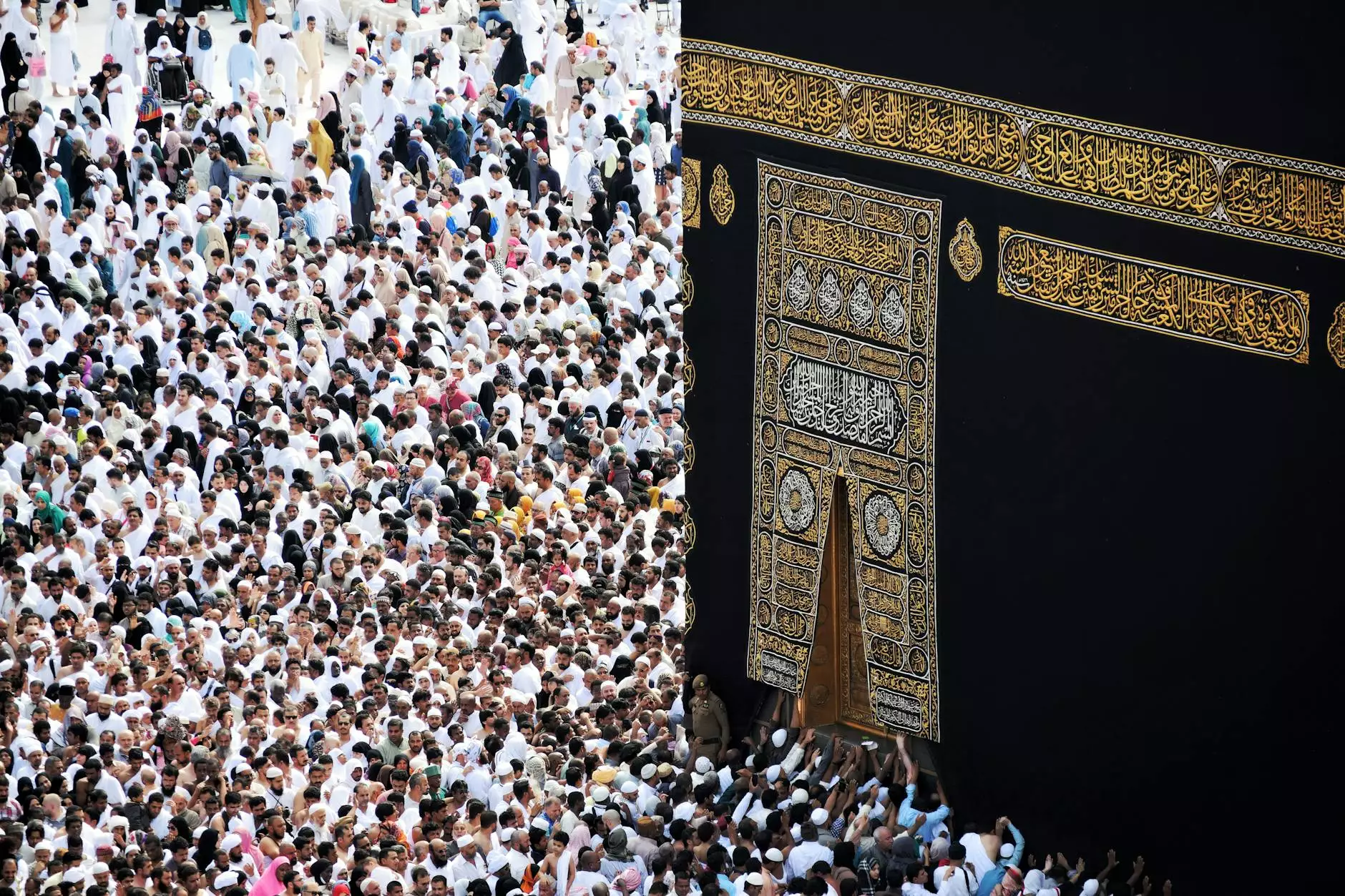 Why Baptism Matters
Baptism is a sacred ceremony that symbolizes a believer's public declaration of faith and their acceptance into the body of Christ. At McCormick Road Baptist Church, we understand the significance of this beautiful sacrament. Through baptism, individuals are spiritually reborn, cleansed of their sins, and united with the teachings of Jesus Christ.
The Symbolism of Water
Water holds profound symbolism in various religious traditions, and in Christianity, it represents purification and renewal. When you step into the water during baptism, it is a visual representation of leaving your old self behind and emerging as a new creation in Christ. It is a transformative experience that strengthens your connection with God and the Christian community.
Baptism Process at McCormick Road Baptist Church
At McCormick Road Baptist Church, we offer a supportive and nurturing environment for individuals seeking baptism. Our dedicated clergy and staff guide you through the process, ensuring that you understand the significance and commitment involved. We provide pre-baptism classes, encouraging personal reflections and answering any questions you may have.
Step 1: Preparation
To prepare for baptism, you'll engage in meaningful conversations with our pastoral team. These sessions will deepen your understanding of baptism and affirm your readiness to take this significant step in your faith journey. Our team will discuss the history, meaning, and importance of baptism, allowing you to make an informed decision.
Step 2: Baptism Ceremony
The baptism ceremony at McCormick Road Baptist Church is a joyous occasion where you'll publicly declare your faith and commitment to Christ. Surrounded by the loving support of our church family, you'll have the opportunity to share your personal testimony and celebrate the transformative power of God's love. Through immersion in water, our dedicated clergy will perform the baptism, anointing you with blessings and guiding you in this sacred act.
Step 3: Post-Baptism Guidance
Baptism is just the beginning of your spiritual journey. After your baptism, McCormick Road Baptist Church offers ongoing support and guidance to help you grow in your faith. We provide mentorship programs, small group discussions, and Bible study opportunities to deepen your understanding of God's word and enhance your relationship with Him.
The Significance of Confirmation
Confirmation is an important milestone in one's spiritual journey, especially for those raised in the Christian faith. It is a rite of passage where individuals, typically in their teenage years, affirm the promises made during their baptismal ceremony. At McCormick Road Baptist Church, we view confirmation as an opportunity for young believers to deepen their faith and take ownership of their spiritual growth.
Confirmation Process at McCormick Road Baptist Church
Our church proudly offers a comprehensive confirmation program that nurtures and supports young individuals as they explore their faith and prepare for a lifelong commitment to Christ. Here's a glimpse into the confirmation process at McCormick Road Baptist Church:
Step 1: Learning and Discovery
During this phase, our dedicated pastoral team engages the confirmation candidates in interactive sessions, encouraging them to ask questions, explore the Bible, and delve into the history and teachings of Christianity. Through engaging discussions, we foster an environment where young believers can freely express their thoughts and deepen their understanding of the Christian faith.
Step 2: Spiritual Mentoring
As part of the confirmation program, candidates are paired with experienced mentors from our congregation. These mentors provide guidance, support, and wisdom, walking alongside the candidates as they navigate their spiritual journey. Through regular meetings, conversations, and shared experiences, mentors help shape and strengthen the faith of our future leaders.
Step 3: Personal Reflection and Discernment
The confirmation journey is a time for personal reflection and discernment. Each candidate is encouraged to explore their relationship with God, reflect on their beliefs, and discern their personal convictions. Our pastoral team provides resources and tools that assist them in this process, fostering spiritual growth, and fostering a deeper connection with God.
Step 4: Confirmation Ceremony
After completing the confirmation program, candidates participate in a special ceremony. During this sacred service, they affirm their faith before the congregation, proclaiming their commitment to follow Jesus Christ. Through prayer, laying on of hands, and the blessings of the clergy, our confirmands receive the Holy Spirit and embark on a new chapter of their spiritual journey.
Your Spiritual Journey Begins Here
At McCormick Road Baptist Church, baptism and confirmation are cherished moments that mark significant milestones in your walk with God. We invite you to join our loving community, where faith is nurtured, beliefs are celebrated, and spiritual growth is encouraged. Explore our programs, engage with our passionate clergy, and discover the transformative power of baptism and confirmation in your life.