Events - Sanlando United Methodist Church
May 11, 2020
Events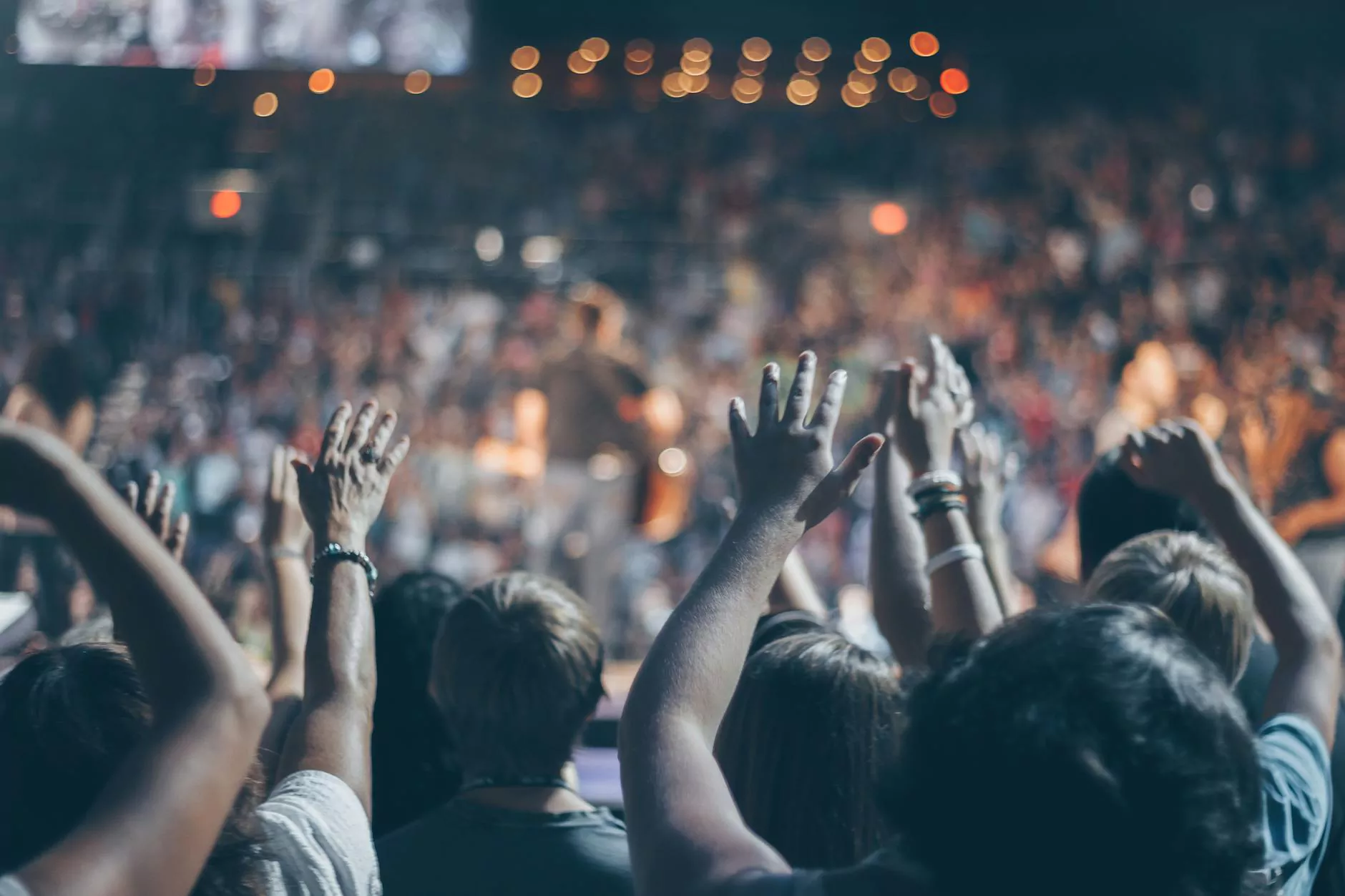 Welcome to Sanlando United Methodist Church, a vibrant and welcoming community in the heart of McCormick Road. As one of the leading churches in the area, we are dedicated to serving our community and nurturing individuals in their faith journey. Our diverse range of events and activities provide opportunities for people of all ages to come together, connect, and grow in their relationship with God.
Upcoming Worship Services
At Sanlando United Methodist Church, we believe that worship is the cornerstone of our faith. Join us every Sunday at 9:00 AM and 11:00 AM for our inspiring worship services. Led by our passionate and insightful pastors, our services are designed to uplift and encourage through meaningful sermons, powerful music, and communal prayer.
Our worship services are open to everyone, regardless of where they are on their spiritual journey. Whether you have been a part of our community for years or are looking to connect with a church for the first time, you'll find a warm and inclusive environment where you can encounter the presence of God.
Community Events
As a church deeply committed to community and society, we organize various events throughout the year that aim to foster connection, build relationships, and make a positive impact. Whether you're looking for opportunities to serve, connect with others, or simply have a good time, our community events have something for everyone.
Annual Family Fun Fair
Join us at our annual Family Fun Fair, a beloved event that brings together families from all walks of life. Enjoy a day filled with exciting games, delicious food, live entertainment, and much more. From face painting to bounce houses, our Family Fun Fair promises an unforgettable experience for children and adults alike.
Community Outreach Programs
As followers of Christ, we believe in extending our love and support beyond the walls of our church. Our community outreach programs are focused on meeting the needs of those in our local community who are facing challenges and hardships. From food drives to clothing donations, we strive to make a difference in the lives of others.
Opportunities for Spiritual Growth
Faith and beliefs are deeply personal, and we understand the importance of providing opportunities for individuals to explore and deepen their relationship with God. Our church offers a range of programs and events designed to nurture spiritual growth and support individuals on their faith journey.
Bible Study Groups
Our Bible study groups provide a space for meaningful discussions, prayer, and studying the Word of God. Whether you're a seasoned Bible scholar or just starting to explore the Scriptures, our groups offer a supportive environment where you can ask questions, share insights, and discover new perspectives.
Worship Workshops and Seminars
We believe that worship is not only a Sunday morning experience but a way of life. Our worship workshops and seminars provide opportunities to dive deeper into the art of worship, learn new worship practices, and develop a greater understanding of the significance of worship in our daily lives.
Sunday School and Youth Groups
For children and teenagers, we have a dynamic and engaging Sunday School program and youth groups that help young people develop a strong foundation of faith. Through age-appropriate teachings, interactive activities, and mentorship, we strive to equip the next generation with the tools they need to navigate their faith journey.
Join our Church Community
At Sanlando United Methodist Church, we believe in the power of community and the strength that comes from walking this journey of faith together. Whether you're new to the area or searching for a spiritual home, we invite you to become a part of our church community.
Join us for our upcoming events and experience firsthand the warmth, love, and acceptance that make our church a truly special place. From inspiring worship services to transformative community outreach, we are committed to helping individuals grow in their faith and make a difference in the world around us.
For more information about our church events and how you can get involved, please visit our Events page or contact our church office. We look forward to welcoming you to Sanlando United Methodist Church, where we celebrate faith, community, and a shared journey towards a deeper relationship with God.