The Power of Positive Words
Feb 28, 2020
Blog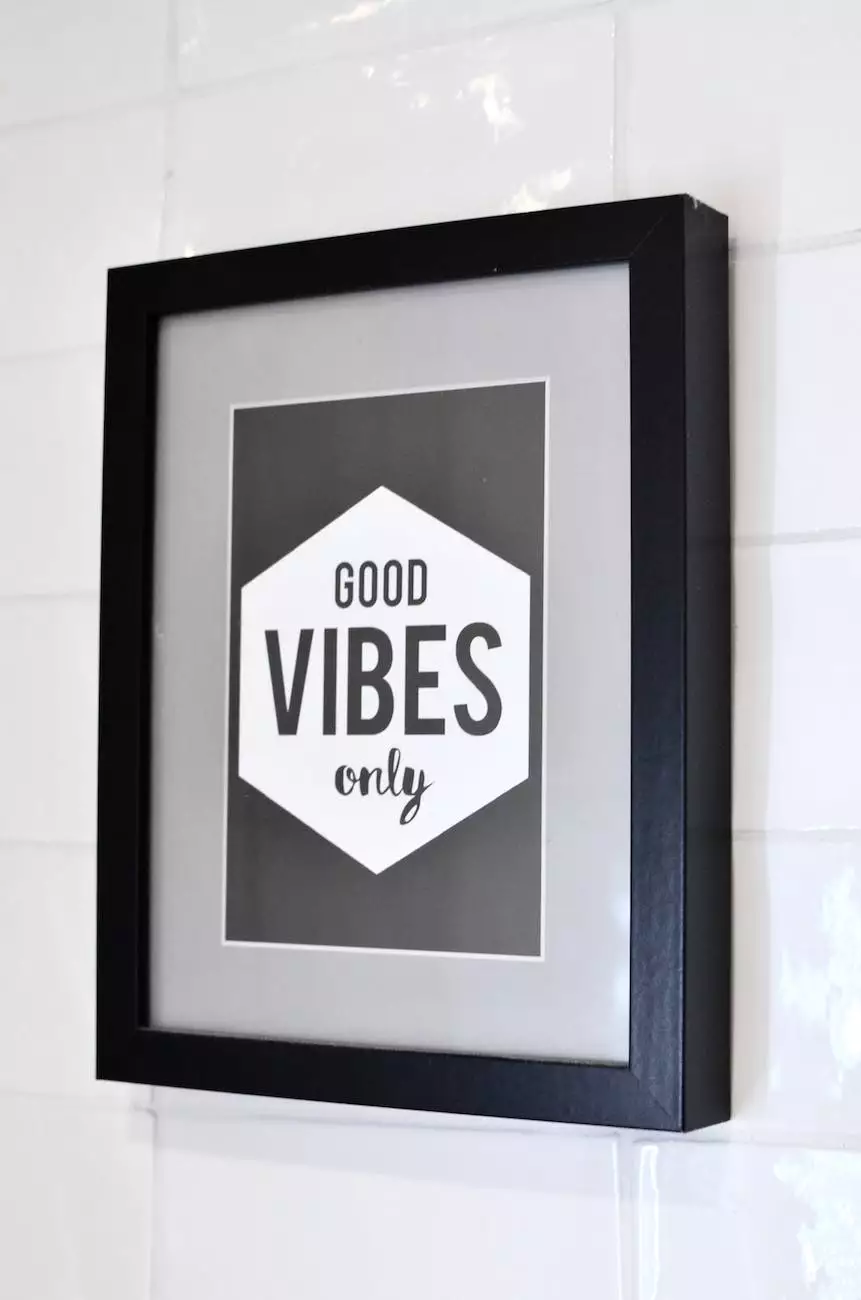 Introduction
Welcome to the world of positivity, hope, and faith. At McCormick Road Baptist Church, we believe in the tremendous impact that positive words can have on individuals, families, and communities. Join us on a journey as we explore the transformative power of positive words and how it can truly make a difference in our lives.
The Importance of Positive Words
Positive words have the ability to uplift, inspire, and bring joy to both the speaker and the listener. They possess an intrinsic power that can create profound changes in our thoughts, emotions, and actions. By choosing to use positive words, we can cultivate a mindset of optimism and create a ripple effect of positivity in our immediate surroundings.
The Impact on Individuals
When we fill our minds with positive thoughts and express them through words, we enhance our self-confidence, boost our self-esteem, and build a strong foundation for personal growth. Positive words have the ability to shape our beliefs, influencing us to strive for excellence and develop a resilient attitude in the face of challenges. They serve as a reminder of our inherent worth, encouraging us to embrace our strengths and overcome our limitations.
The Power Within Families
Within families, positive words foster harmonious relationships, strengthen bonds, and create a loving and nurturing environment. By using affirming language, parents can instill a sense of security and confidence in their children, empowering them to reach their full potential. Positive words aid in conflict resolution, teaching family members to communicate with empathy, understanding, and compassion.
Building Resilient Communities
In a fast-paced and often chaotic world, the impact of positive words extends beyond individuals and families. Communities that embrace positivity and spreading kindness have the potential to create lasting change and foster an environment of inclusivity and unity. Positive words build bridges, connecting people from diverse backgrounds, and inspiring them to work together towards a common goal.
The Art of Positive Communication
Communicating positively is an art that requires practice and mindfulness. It involves much more than simply avoiding negative words - it requires intentional efforts to uplift others, acknowledge their strengths, and offer words of encouragement. By practicing positive communication, we can create a powerful and supportive network that helps us thrive both personally and professionally.
Using Affirmations
Affirmations are positive statements that reinforce our beliefs and aspirations. By incorporating affirmations into our daily lives, we can reprogram our thinking patterns and replace self-limiting beliefs with empowering ones. Whether recited silently or spoken aloud, affirmations have the potential to transform our mindset and align it with our goals and dreams.
The Role of Gratitude
Cultivating an attitude of gratitude amplifies the power of positive words. When we express gratitude, we acknowledge the blessings and abundance in our lives, shifting our focus away from negativity and towards joy. Gratitude opens our hearts and allows us to appreciate the beauty of each moment, fostering a sense of contentment and well-being.
Spreading the Power of Positive Words
McCormick Road Baptist Church is dedicated to spreading the power of positive words within our community and beyond. Through our uplifting sermons, workshops, and community outreach programs, we aim to create a supportive environment where individuals can discover the transformative impact of positive words. Join us as we embark on a journey of personal growth, faith, and love.
Upcoming Events
Positive Word Workshop - Discover the secrets to effective communication and the art of positive language. Date: [Insert Date]
Community Outreach Program - Join us as we spread positivity and love throughout our local community. Date: [Insert Date]
Faith and Belief Seminar - Explore the connection between positive words and our spiritual journey. Date: [Insert Date]
Connect with Us
Be a part of our vibrant community and stay updated with our latest events, resources, and inspiring stories. Connect with us through our website, social media channels, and join our mailing list to receive regular uplifting messages.
Conclusion
Positive words have the power to transform lives, relationships, and communities. By choosing to embrace positivity and incorporating positive language into our daily lives, we can create a better world filled with love, hope, and compassion. Join McCormick Road Baptist Church on this incredible journey towards personal growth, faith, and the unlimited potential that lies within each of us.
© 2022 McCormick Road Baptist Church. All rights reserved.