07.18.21 Jeremiah 29:11: The Story Behind the Popular Verse
Apr 20, 2018
Bible Study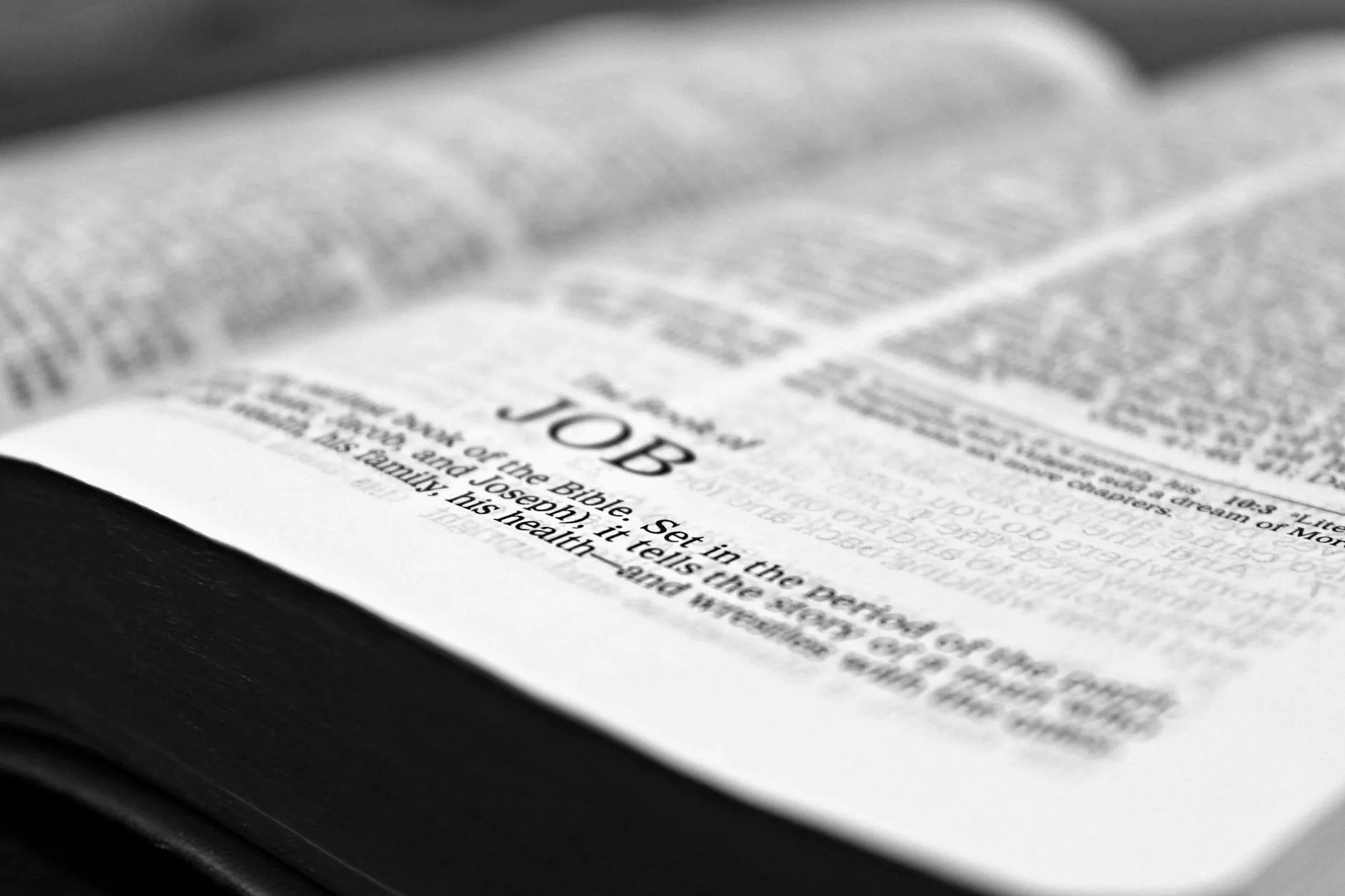 Introduction
Welcome to McCormick Road Baptist Church, where we aim to provide a community of support and inspiration for individuals seeking a deeper understanding of their faith and beliefs. In this article, we delve into the story behind Jeremiah 29:11, a verse that resonates with many on their spiritual journey.
Understanding Jeremiah 29:11
Jeremiah 29:11 is a powerful verse found in the Bible that holds significant meaning for Christians around the world. It states, "For I know the plans I have for you,' declares the LORD, 'plans to prosper you and not to harm you, plans to give you hope and a future.'" The words of this verse offer comfort, guidance, and reassurance, reminding us that God has a purpose for each of our lives.
The Context of Jeremiah 29:11
To truly appreciate the depth of Jeremiah 29:11, it's important to understand the historical and biblical context in which it was written. The book of Jeremiah is a part of the Old Testament and is attributed to the prophet Jeremiah, who conveyed God's messages to the people of Israel during a challenging time.
At the time, the Israelites were exiled in Babylon due to their disobedience and abandonment of God's commands. They were facing a period of despair and uncertainty, longing to return to their homeland. In the midst of this turmoil, God spoke through Jeremiah, offering hope and a future for His people.
The Meaning and Significance
Jeremiah 29:11 encapsulates God's promise of restoration and redemption. It signifies His unending love and faithfulness towards His people, even in times of hardship. This verse serves as a reminder that we are never alone in our journey and that God has a divine plan designed specifically for us. It encourages us to trust in His wisdom, knowing that He has our best interests at heart.
Applying Jeremiah 29:11 in Your Life
As believers, it's essential to apply the teachings of the Bible to our daily lives. Jeremiah 29:11 can provide comfort and guidance during challenging times, reminding us to trust in God's plans, even when circumstances seem uncertain. By embracing this verse, we can find solace in knowing that God's intentions for us are good and that He has a purpose for every aspect of our lives.
When we face obstacles or feel lost, Jeremiah 29:11 serves as a beacon of hope, reminding us that God is in control and working for our ultimate good. By meditating on this verse and incorporating its message into our thoughts and actions, we can experience a profound transformation in our faith and personal journey.
Conclusion
Jeremiah 29:11 is a powerful verse that holds deep meaning and significance for Christians. It offers hope, assurance, and a sense of purpose in our lives. At McCormick Road Baptist Church, we encourage you to explore the story behind this popular verse and discover its relevance in your spiritual journey. Embrace God's plans for you, trusting in His unfailing love, and find strength in His promises.