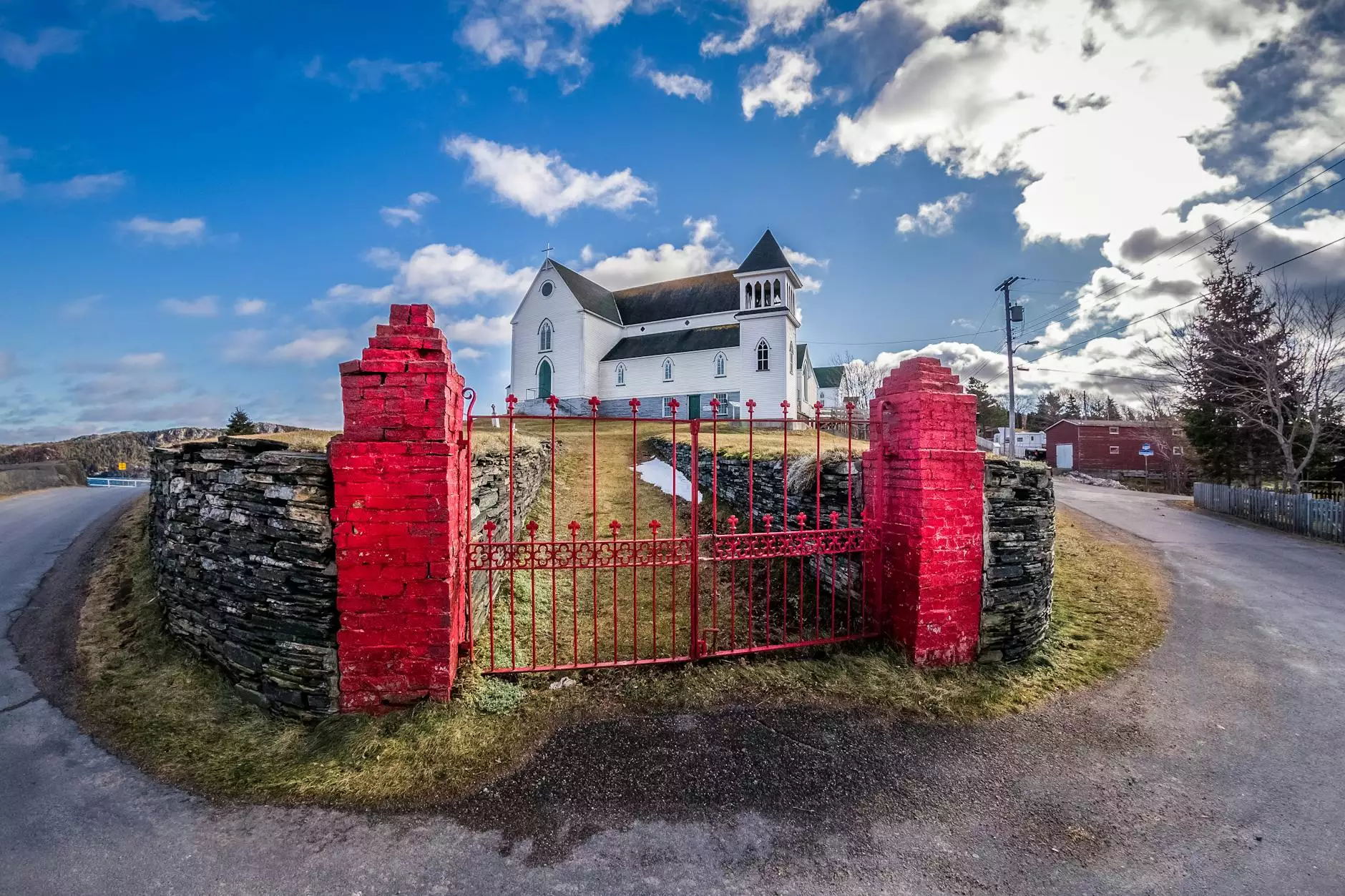 Enhancing the Spiritual Journey Through Music
At McCormick Road Baptist Church, we believe in the transformative power of music and worship. Our community values the role of music in bringing people together, uplifting spirits, and connecting with God on a profound level.
A Vibrant Community of Faith
As a member of the Community and Society - Faith and Beliefs category, we strive to create an inclusive and welcoming environment where individuals can explore their faith and develop a deep connection with God. Through our music and worship programs, we aim to inspire, educate, and empower our congregation.
Music: An Expression of Faith
Music has always been an essential part of religious and spiritual practices. At McCormick Road Baptist Church, we recognize the significance of music as a powerful tool for expressing our faith and connecting with the divine. Our music ministry team consists of talented musicians, vocalists, and worship leaders who are dedicated to creating an uplifting and transformative worship experience.
The Power of Worship
Worship is a central component of our community gatherings. Through heartfelt praise and worship, we create a space for spiritual growth, reflection, and renewal. Our worship services blend traditional hymns with contemporary songs, enabling individuals from all walks of life to connect with God in a way that resonates with them.
Music Ministry Programs
At McCormick Road Baptist Church, we offer a diverse range of music ministry programs aimed at fostering spiritual growth and nurturing musical talents. Whether you are a seasoned musician or someone who wants to explore the world of music, we have something for everyone. Here are some of our key music ministry programs:
Choirs and Vocal Ensembles
Our award-winning choirs and vocal ensembles provide an opportunity for individuals to showcase their musical gifts. With regular rehearsals and performances, members of our choirs develop vocal techniques and enhance their knowledge of sacred music.
Instrumental Ensembles
For those with a passion for instrumental music, our instrumental ensembles offer a platform to hone their skills and share their talents with the community. From orchestral instruments to contemporary ones, we welcome musicians of all backgrounds to join our musical journey.
Worship Bands
Our contemporary worship bands infuse energy and modernity into our worship services. With a blend of guitars, drums, keyboards, and vocals, they create a dynamic and uplifting atmosphere that resonates with individuals of all ages.
Music Education and Workshops
Through our music education and workshops, we provide opportunities for individuals to enhance their musical knowledge and skills. Whether you wish to learn an instrument, improve your vocal abilities, or deepen your understanding of music theory, our experienced instructors are here to support you on your musical journey.
The Impact of Music and Worship
The role of music and worship extends beyond the walls of our church. It has the power to inspire, comfort, and bring communities together. We have witnessed countless individuals experiencing a sense of peace, hope, and connection through our music and worship programs.
Music Outreach Programs
In an effort to extend the healing power of music to the broader community, McCormick Road Baptist Church actively engages in music outreach programs. We collaborate with local schools, nursing homes, and community organizations to bring music to those who may not have regular access to it. Through these initiatives, we aim to make a positive impact in the lives of individuals and foster a sense of unity and compassion.
Join Our Community
If you are seeking a vibrant and inclusive community where music and worship coalesce to create a transformative spiritual experience, we invite you to join us at McCormick Road Baptist Church. No matter where you are in your faith journey, we welcome you with open hearts and open arms.
Experience the Joy of Music & Worship
Through our comprehensive music and worship programs, guided by skilled musicians and passionate individuals, you can discover the power of music in connecting with God and fostering a deeper sense of spirituality. Join us for inspiring worship services, uplifting music performances, and transformative experiences that will leave you feeling refreshed and rejuvenated.
At McCormick Road Baptist Church, we are proud to offer a nurturing and loving environment where individuals can explore their faith, connect with others, and experience the transformative power of music and worship. Come and be a part of our community today!