Weekly Update// Pastor Chris - ASBURY CHURCH
Feb 16, 2019
Ministry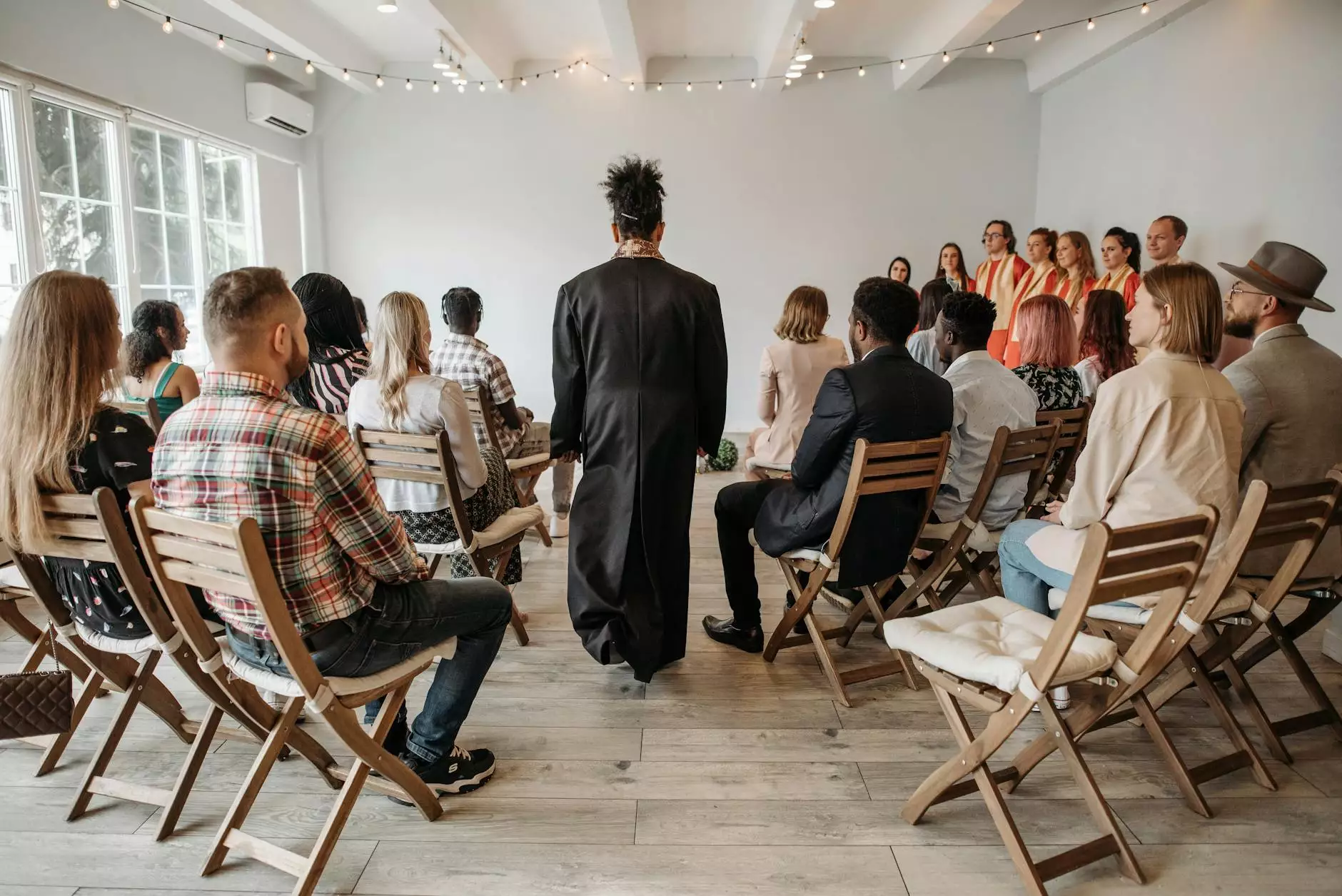 Connecting the Community through Faith
Welcome to the weekly update of Asbury Church, a vibrant part of the McCormick Road Baptist Church community. Led by Pastor Chris, we strive to create an inclusive space where individuals can find solace, deepen their faith, and form lasting connections. Our faith-based initiatives and events support personal and spiritual growth, helping individuals discover their purpose and lead fulfilling lives.
Embracing Diversity and Inclusivity
At Asbury Church, we believe diversity is a strength that enriches our community. We welcome people from all walks of life, regardless of their background, race, or beliefs. Together, we create an environment of love, acceptance, and understanding. Our commitment to inclusivity is rooted in the teachings of Jesus, who embraced and valued every individual. Join us in celebrating our diverse community and forming meaningful connections that transcend boundaries.
Worship Services and Spiritual Growth
Our worship services provide a space for reflection, inspiration, and fellowship. Every Sunday, Pastor Chris delivers powerful and thought-provoking messages that resonate with individuals at every stage of their faith journey. Through his teachings, he offers guidance and encouragement, empowering us to overcome life's challenges with faith and resilience. Join us to experience the joy of collective worship and draw closer to God's presence.
Additionally, our church offers various programs and opportunities for spiritual growth. From Bible study groups and prayer circles to workshops and retreats, we provide resources that allow individuals to deepen their understanding of the Scriptures and strengthen their connection with God. Our commitment to lifelong learning ensures that individuals have access to the tools they need to navigate their spiritual journeys.
Engaging Community Activities
Asbury Church is dedicated to engaging with our wider community. We believe that faith is not just confined within the walls of our church; it extends to the world around us. Through community outreach programs, volunteer initiatives, and partnerships with local organizations, we strive to make a positive impact on the lives of those in need. By actively serving others, we embrace the values of compassion and empathy, fostering a spirit of unity and collaboration.
Join us for our upcoming events, where we come together to support various causes, celebrate milestones, and build relationships. Whether it's a fundraising dinner, a community fair, or a social gathering, these events provide opportunities for laughter, joy, and collective growth. Stay connected with our calendar to make sure you don't miss out on these enriching experiences.
Experience Asbury Church
We invite you to join us at Asbury Church, located at McCormick Road Baptist Church, to be a part of our vibrant and welcoming community. No matter where you are in your faith journey, you will find a place to belong here. Come as you are, and let our faith family embrace you with open arms.
For detailed information about our worship services, community events, or to get involved with our various ministries, explore our website or contact our friendly team. We are excited to connect with you and help you discover the enriching experiences and opportunities Asbury Church has to offer.
Together, let's build a stronger, more connected community, united by faith and love.